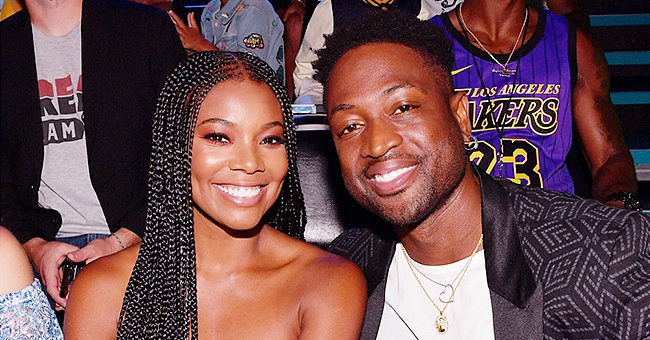 Getty Images
Dwyane Wade's Oldest Son Zaire Shares Touching Message for Zaya after His Sibling Came out as Transgender
Zaire Wade, the oldest son of former NBA star, Dwyane Wade, took to Instagram to pen down a touching post to his younger sibling, Zaya, reassuring her of his love.
Zaire shared two throwback photos of him and Zaya — formerly Zion; one showing them as little boys posing behind the seat of an SUV, and another, which showed Zaire planting a kiss on the cheek of Zaya, then a baby. In the caption, Zaire wrote:
"Man, I remember bugging my mom as a kid telling her I wanted a brother so bad. I was the only child looking for company and someone to look after and take care of."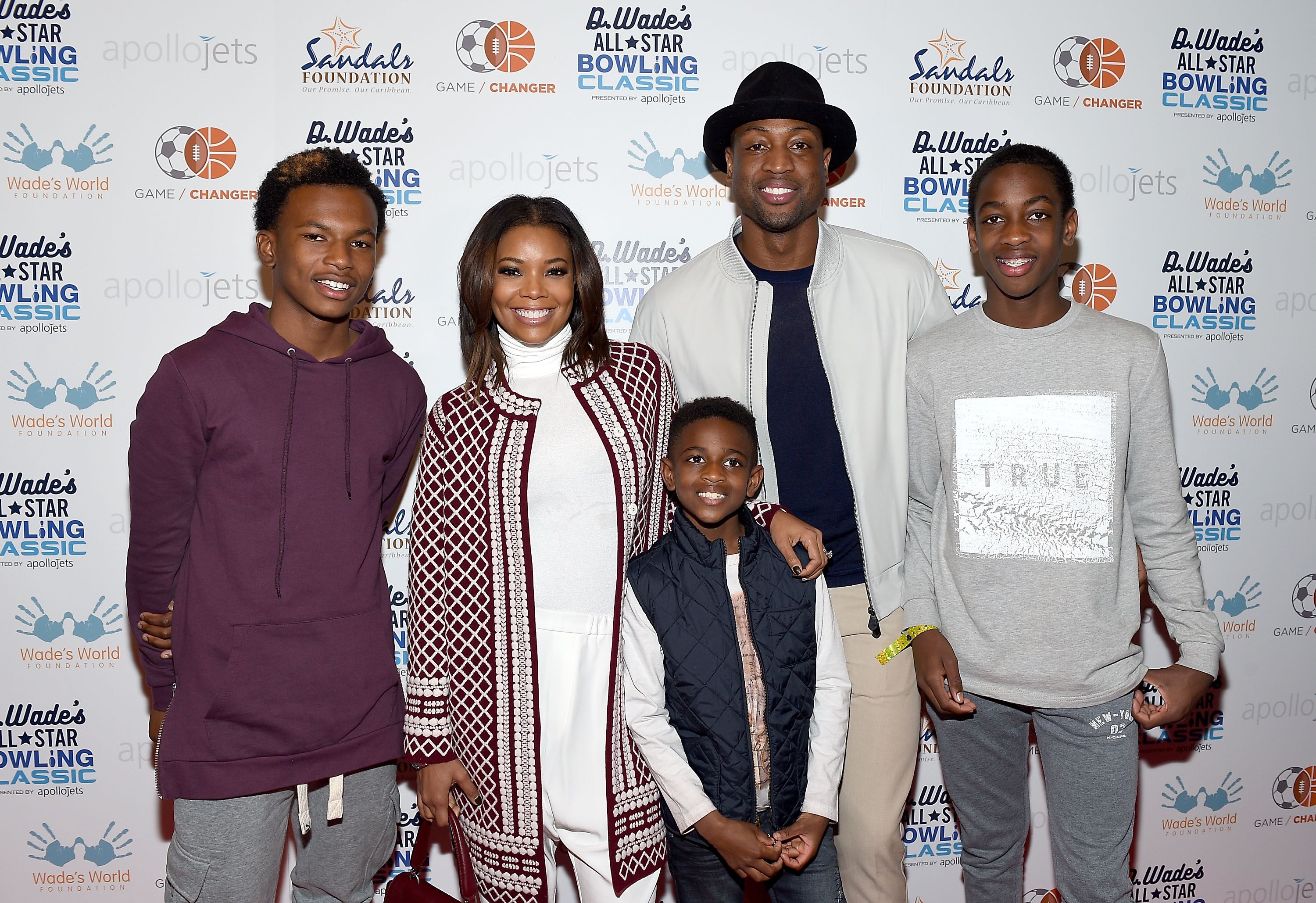 Gabrielle Union and husband Dwyane Wade and kids Zaya, Xavier and Zaire at the All Stars Bowling Classic | Photo: Getty Images
Zaire added that it has been a blessing to have Zaya, who he tagged as his best friend. He also recalled the experiences they've had in all of those years. The 18-year-old continued, saying:
"But the one thing we never did was leave each other behind… I've told you that I would lay my life down to make sure you are ten toes down and happy on this earth."
Concluding, Zaire reiterated that Zaya was his best friend and that he loves her very much. He ended with the words, "If it means anything, just know there's no love lost on this side."
Zaire's post in support of Zaya, 12 comes after Zaya revealed herself as a transgender person, and follows up with the overwhelming support that has come her way from her father, Dwyane Wade, and stepmother, Gabrielle Union.
Zaya advised everyone to be true to themselves and not be afraid to be judged.
Dwyane Wade was live on the February 11 episode of Ellen DeGeneres's daytime talk show, where he said that he and his wife, Gabrielle were proud parents of a child in the LGBTQ+ community.
The former Miami Heats star added that they took their roles as parents seriously, and that role came with a responsibility to listen to and give advice or feedback on an issue their child came to them with.
Dwyane Wade said that such a role wouldn't change because sexuality was now involved. He also narrated how Zaya revealed her new identity to him and Gabrielle.
He said she walked up to them and said she was ready to live her truth moving forward, and would like to be referred to as "she" and "her," and also called by the name, Zaya.
The 38-year-old also said that since Zaya's revelation, he and his wife have been on the lookout for more information and resources, and connected with people, for them to gain more knowledge needed to embrace Zaya's identity.
Zaya also spoke out after her announcement via a candid video posted by Gabrielle Union on Twitter. In the video, Zaya advised everyone to be true to themselves and not be afraid to be judged.
She added that there was no point in being on earth if one was going to try to be someone they are not. She further said that people should be true to themselves, irrespective of the stereotypes attached to it.
Please fill in your e-mail so we can share with you our top stories!