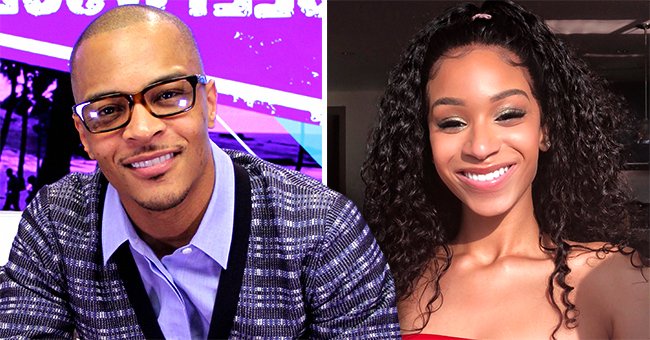 Instagram/princess_of_da_south GettyImages
TI's Daughter Deyjah Stuns in Figure-Hugging Striped Dress & Red Hair in Recent Photo
T.I.'s daughter Deyjah shares a gorgeous picture of herself sporting red hair and a body-hugging dress in her latest Instagram update.
Deyjah Harris took an extended social media hiatus late last year following her controversial revelation of her dad bringing her to a gynecologist to check on her "virginity."
Now, she is back on Instagram with a brand new fiesty hair color and a bolder style that she's been sharing with her followers.
After getting slammed for accompanying her daughter to the gynecologist, T.I. apologized to Deyjah following the death of Kobe Bryant.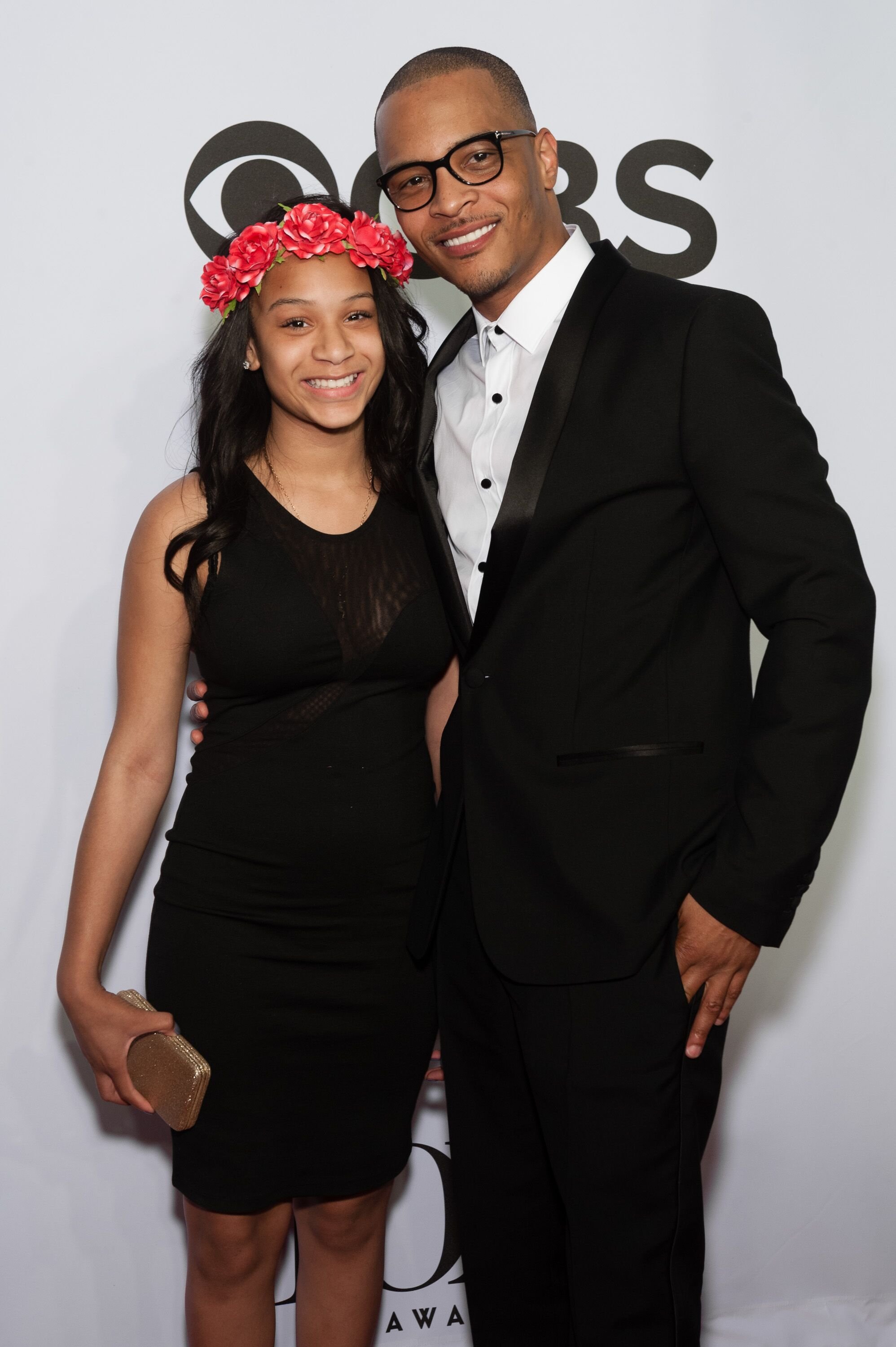 Deyjah and T.I. Harris attend the TON Awards | Source: Getty Images/GlobalImagesUkraine
DEYJAH'S FRESH NEW LOOK
Deyjah Harris has always been a fashionista, but her latest look just proved she is making a statement - she's a beautiful grown woman, and she'll do as she pleases.
Dressed in a body-hugging dress that showed off her slender figure, she flashed a huge confident smile at the camera. Her bright red hair made her look a lot like Disney's Princess Ariel and highlighted her beauty even more.
LAST YEAR'S CONTROVERSY
The 18-year-old became the topic of controversy after her father revealed during a podcast that he would take her on yearly trips to the gynecologist to check if her hymen was "still intact."
Not used to the press and after people started talking about her father and herself, she decided to take a social media hiatus.
A LOVE NOTE TO HIS DAUGHTERS
Months later, after getting slammed for accompanying her daughter to the gynecologist, T.I. apologized to Deyjah following the death of Kobe Bryant. On Instagram, he posted several pictures of Deyjah Harris and Zonnique Pullins, accompanying it with a lengthy note.
"I love you girls more than my vocabulary will allow me to express. You have grown so much right before my very eyes & blossomed into strong, brilliantly opinionated, independent young women. I'm so proud of you both and I love you to no end, more than you'll ever know."
APOLOGIZING FOR THE PAST
Of course, following the bad publicity he brought upon his own daughter last year, Harris felt the need to apologize to his daughters for his shortcomings as well.
"Please forgive me for any and all imperfections that cause misunderstandings between us... charge my mind, not my heart. You see life may throw us curveballs & deal us some pretty band hands at times. But rest assured, you'll NEVER find yourself in a place too high or low for me to be there to catch you when you fall."
While Deyjah didn't respond to her dad's love note on Instagram, her stepsister Zonnique Pullins made sure to reassure the rapper that she loves him back. To date, it is unclear whether or not T.I. and Deyjah have fixed their relationship or are still not in good terms following last year's controversy.
Please fill in your e-mail so we can share with you our top stories!