Demetria McKinney from 'House of Payne' Matches Her Red Lipstick to Her Dress in Recent Photo
Stunning actress Demetria McKinney wowed her followers with her recent post. The "House of Payne" star shared an adorable picture of herself on her Instagram account. It swept her fans off their feet.
She wore a red gown with a high slit as she sat perfectly for the picture. The actress also revealed a reasonable amount of cleavage and wore a lipstick color that matched her outfit. 
McKinney, 41, captioned the photo, "#redbone wearing a #redlip and #red #dress #houseofpayne #saintsandsinners #aHouseDividedumc #Motherlandfortsalem"
In the comment section, a fan wrote, "Always always a beautiful young lady. I will love you, kiss you on the cheek."
"Lawd!!" another person exclaimed. "You got me ready to write a song about you because you are looking gorgeous and amazing." A third person gushed,
"Absolutely stunning, you single?"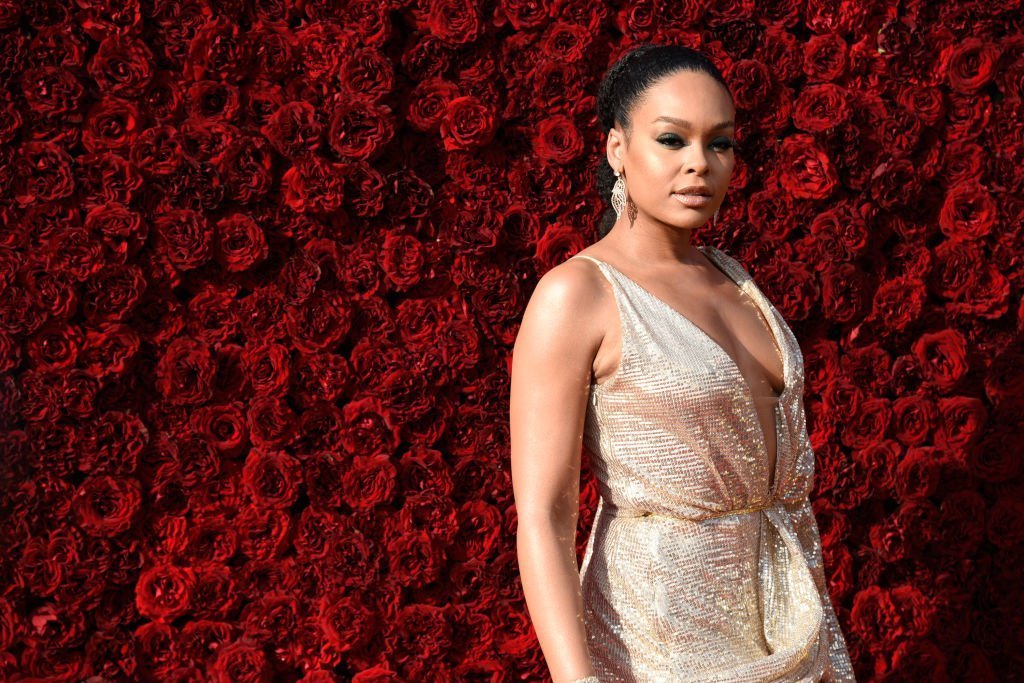 Some fans also asked the actress/singer to be their partner for Valentine's day since she's already dressed up early for the day.
As secrets are uncovered, and scandals emerge, the Sanders family are forced to bond together for the sake of their survival.
Tyler Perry's "House of Payne" revival is in works, and fans will see a lot of Demetria and other original cast members of the show on the screens soon. 
In the original, Demetria played the role of Janine Payne, who is married to CJ, and the couple has four children together. Janine had a history with drug addiction, but with the support of her family, she was able to keep fighting till she got the help she needed.
Demetria has had other major movie roles besides "House of Payne." In 2017, she played Whitney Houston in the "Bobbi Kristina" movie. 
She also played a very important role in the Emmy-nominated series, "A House Divided." She played the role of Carissa Walker in Dan Garcia's family show.
"A House Divided" is a story about the descendants of Letty Sanders, an enslaved woman who, after arriving in Los Angeles in 1821, struggled to later become the wealthiest Black woman in the newly formed city. 
Looking at the present-day members of the highly esteemed Sanders family, Cameran Sanders raised his three children in an extravagant lifestyle. 
After the sudden death of his wife amidst a constant government investigation into the business dealings, a new woman emerges from the shadows determined to be the next wife of Cameran. 
As secrets are uncovered, and scandals emerge, the Sanders family are forced to bond together for the sake of their survival or risk putting a dent on their long-standing legacy.
Demetria also has some new songs out and she is currently working on more.