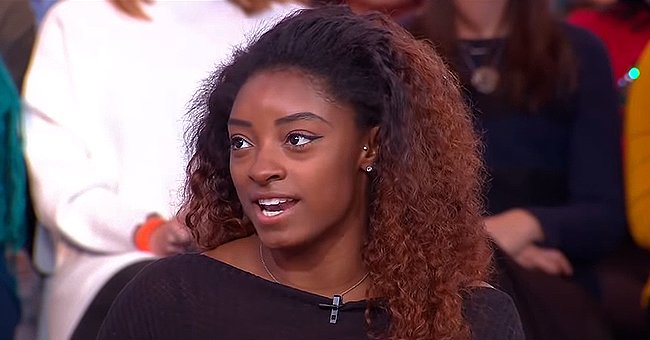 YouTube/Good Morning America
Simon Biles Calls out Online Scrutiny She Gets about Her Looks & Says She's Done with Unrealistic Beauty Standards
Olympic Gymnast, Simone Arianne Biles, shares her take on beauty standards, which was becoming widespread "toxic" competition in her profession.
The most decorated American Gymnast, Simon Biles, made a stand against the unsigned competition, which has slowly taken over the world and has become a daily challenge for her in her career. Biles shared,
"...nobody should tell you or I what beauty should or should not look like. Beauty is #NOCOMPETITION."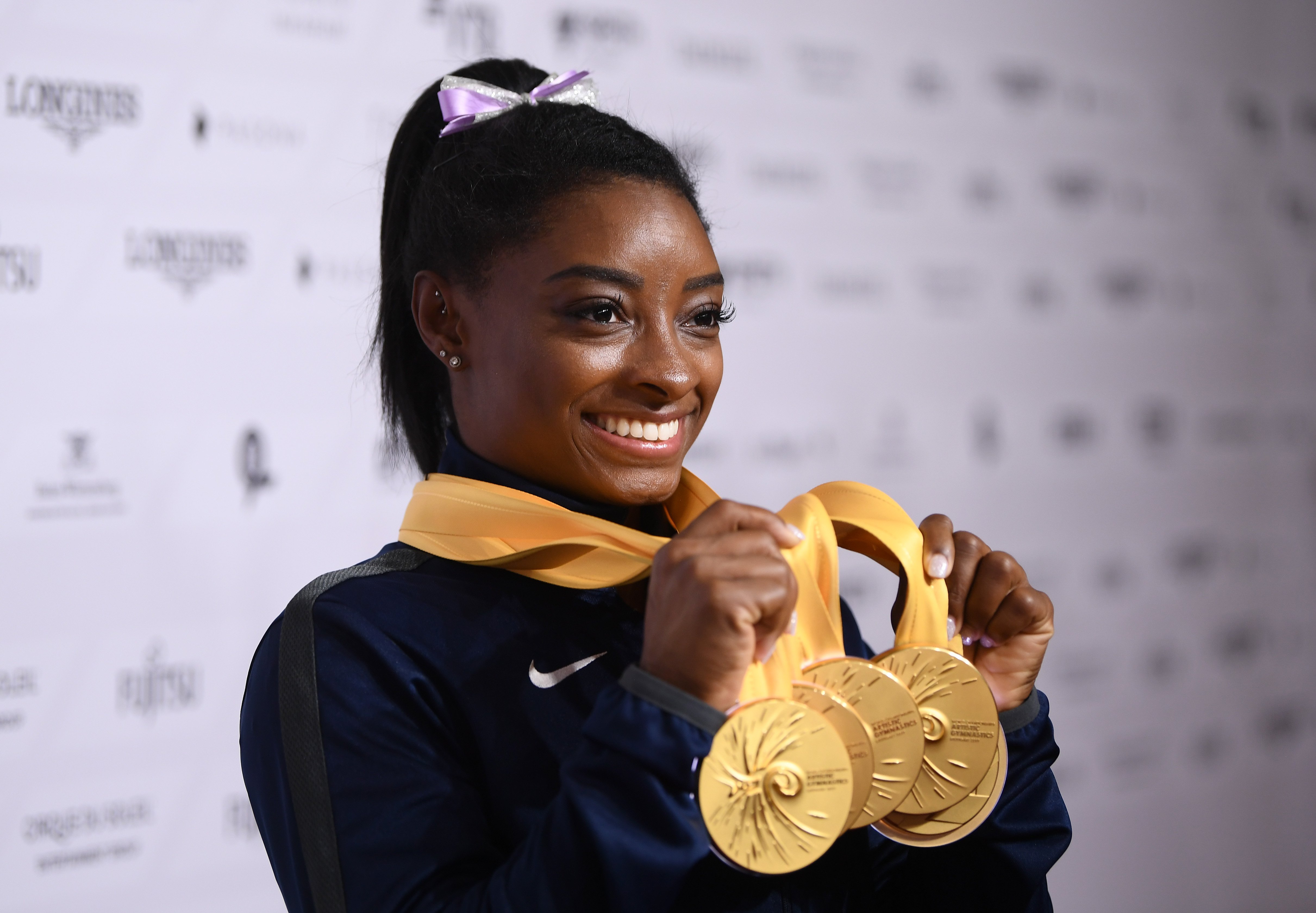 Simone Biles holding up her haul at the FIG Artistic Gymnastics World Championships in Stuttgart, Germany on October 13, 2019. | Photo: Getty Images
The four-time Olympic gold medalist admitted that people's judgment about her body, shape, and looks often weighed her down. Simone, however, noted that she was done letting everything get turned into a competition. Via
her caption, she reflected:
"Beauty. When did it become a competition? #NO COMPETITION @SKII #skiipartner."
A 30-time world championship medalist, Simon was used to competing, and in fact, made a career out of it, but "beauty" was one competition she was willing to back out from.
As part of her resolution, Biles partnered with the skincare company, SK-II, to fast-track the #NOCOMPETITION campaign. The cause is an initiative that aims to inspire women to be comfortable in their own skin and adopt their self-defined beauty standards.
In 2018, the artistic gymnast disclosed that she grew up despising her muscle limbs because people made fun of them as a child.
Also backing the initiative are notable athletes like Chinese Olympic swimmer, Liu Xiang, table tennis icon, Ishiaka Kasumi, professional surfer, Mahina Maeda as well as Badminton idols Ayaka Takahashi and Misaki Matsutomo.
Speaking on the inspiration behind her passion for the cause, the third most decorated gymnast in the world explained:
"I've been scrutinized my whole life. I had to go through puberty in the public eye. It's hard, and social media doesn't make it any better, but I think the campaign will help us as women to speak up about toxic beauty standards."
Along with her fellow anti-toxic beauty activists, Simone is on a mission to convince the world that beauty is what an individual makes of it, not what anybody else thinks.
This is not the first time the young champion has been open about promoting a positive body image despite societal standards.
In 2018, the artistic gymnast disclosed that she grew up despising her muscle limbs because people made fun of them as a child, but learned to love them at some point.
Biles noted that several years down the line, she felt proud showing off her powerful arms to the world and wished she could leave a message with her younger self, imploring her to love her body.
It is not too late, however, for the world champion to adopt the positive image, as she is only twenty-two, with so many achievements, making her a role model and inspiration to many young adults.
Please fill in your e-mail so we can share with you our top stories!