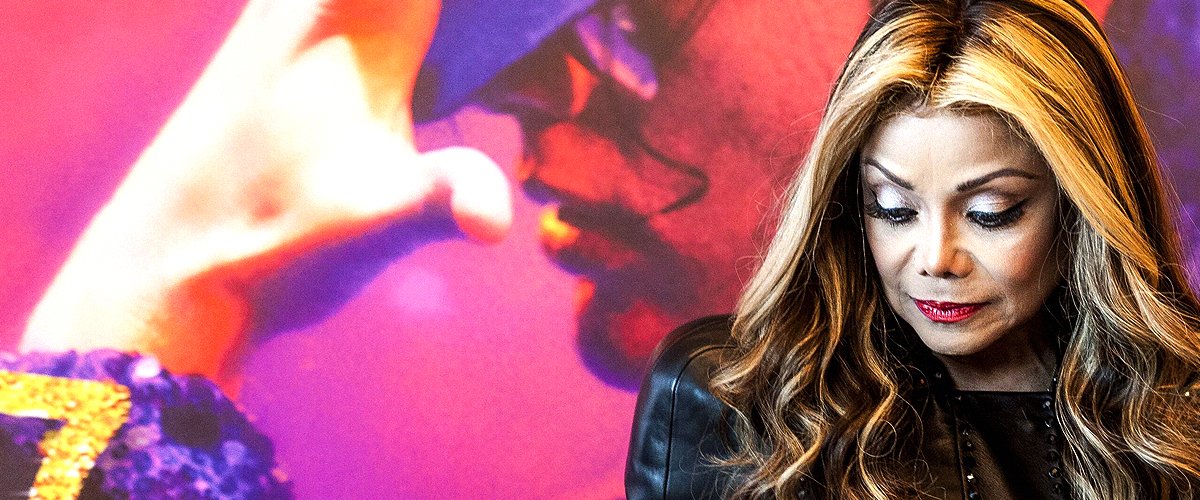 Getty Images
Michael Jackson's Sister La Toya Wanted to Cry after Hearing His Final Thoughts from Tyler Henry of 'Hollywood Medium'

Michael Jackson's death in 2009 left plenty of questions unanswered. The King of Pop's sister La Toya Jackson contacted "Hollywood Medium" star Tyler Henry to try to get some answers.
The "Thriller" singer was declared dead on June 25, 2009, due to cardiac arrest he suffered after taking a fatal combination of prescription drugs. Conrad Murray, the late singer's physician, was convicted of involuntary manslaughter.
"It just tears you apart. I just wanted to just cry."
TYLER HENRY ALLEGEDLY COMMUNICATING WITH MICHAEL JACKSON
Almost a decade after Michael's death, La Toya sat down with Tyler for the Season 3 finale of "Hollywood Medium." He used his alleged abilities to communicate with the spirits to answer some of the questions that have been surrounding the case.
One of the most shocking things that the medium told La Toya was that Michael felt abandoned by the person who was supposed to monitor him.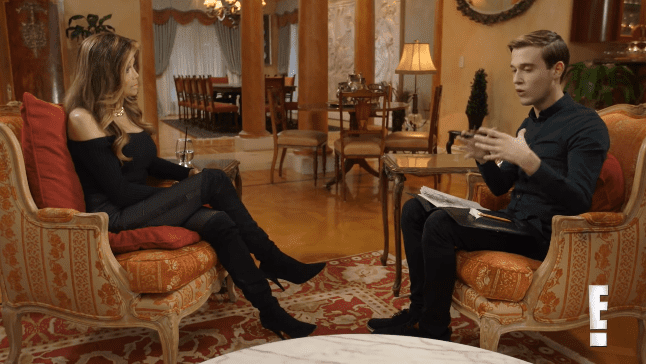 La Toya Jackson and Tyler Henry talking about Michael Jackson's final thoughts | Photo: YouTube/E! Entertainment
According to Tyler, the late pop icon acknowledged (and was making emphasis on the fact) that he should not have been left alone before his passing. He added:
"It's like: 'I trusted you to be there. I trusted the role that you were supposed to have to help me, and you left.' And it's like: 'Of all times, you should be right here.'"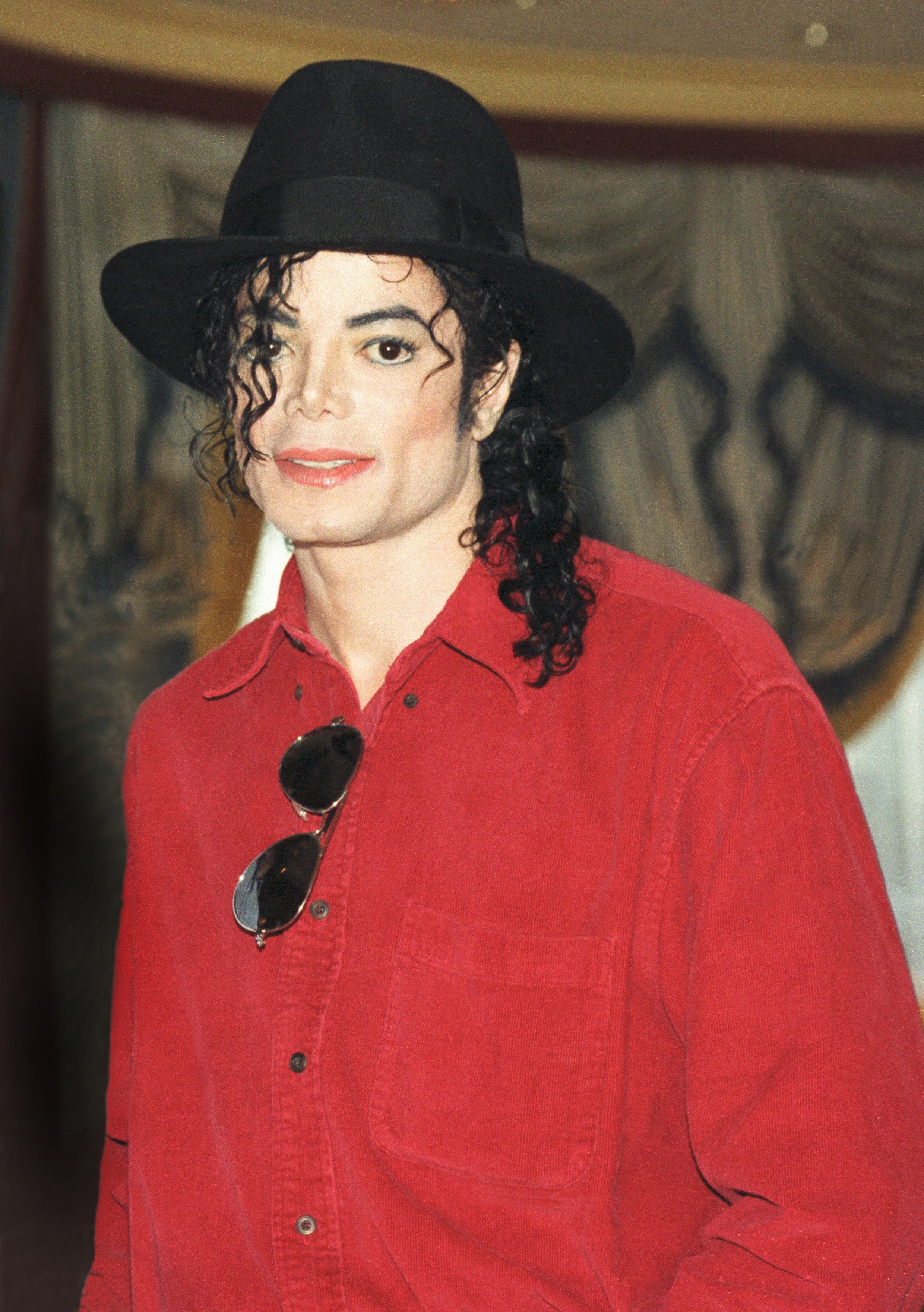 Michael Jackson at a press conference before a date on his HIStory world tour in 1996 | Photo: Getty Images
THE KING OF POP FELT ABANDONED
La Toya wondered if something happened during the time Michael Jackson was abandoned. Tyler said that he considered it would have been the perfect time for the pop singer to try to get help.
The medium added that when Michael was left alone, he realized that something was not okay with his health. However, since nobody was around, he couldn't alert anybody about it.
Apart from that, Tyler pointed out that Michael eventually noticed that he was feeling that way because of the medication he had taken (propofol, lorazepam, and midazolam).
Unfortunately, the cardiac arrest happened "very fast," which is why the King of Pop couldn't do anything to avoid it.
LA TOYA WANTED TO CRY
La Toya was clearly affected by all the information that Tyler gave her. She even confessed that the thing that hurt the most was that the person Michael trusted, was part of his inner circle, and was supposed to be with him abandoned him. She added:
"And just to hear that, just really, it just tears you apart. I just wanted to just cry."
After Michael Jackson died, plenty of his fans took the streets to mourn his death. People gathered outside his home and the UCLA Medical Center with flowers while they cried and sang some of his most famous songs.
Apart from that, celebrities shared messages of condolence and disbelief on Twitter. Miley Cyrus, for instance, labeled the late singer as her "inspiration."
Jane Fonda revealed to being stunned, adding that Michael had lived with her for a week on the set of the movie "On Golden Pond" after "Thriller."
Ashton Kutcher made a plea to the press, asking them to respect the singer's wish of keeping the identity of his children away from the spotlight.
MICHAEL JACKSON'S KIDS
However, their names were eventually revealed as Michael Jr., best known as Prince, Paris, and Prince Michael Jackson II, formerly known as Blanket and now referred to as Bigi.
At the moment, Prince is 23 years old. He graduated from Loyola Marymount University last spring, and as E! reported, he enjoys directing and being behind the cameras.
Paris, on the other hand, followed in her father's footsteps and launched her music career a while ago. She and her boyfriend Gabriel Glenn founded The Sound Flowers, and they have performed in different cities so far.
Finally, Prince Michael Jackson II is 17 years old at the moment and is still under the care of TJ Jackson, the son of one of Michael Jackson's brothers Tito.
Please fill in your e-mail so we can share with you our top stories!