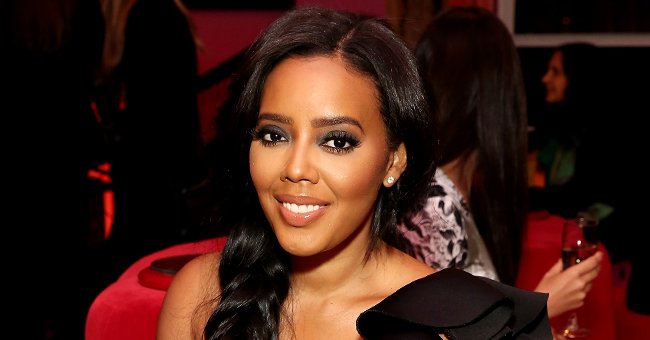 Getty Images
Angela Simmons from GUHHATL Says She's Open to Dating a White Man after Romeo & Bow Wow Relationship Drama

Angela Simmons got candid in an interview, about her willingness to explore and date men outside her race, after Romeo and Bow Wow's relationship drama.
The 35-year-old who has had her fair share of relationship drama is no longer in the business of dating only men within her race.
During an interview with E! News' Justin Sylvester, Angela opened up about her sour relationship with her friend Romeo Miller, whom Justin thinks might be in love with her.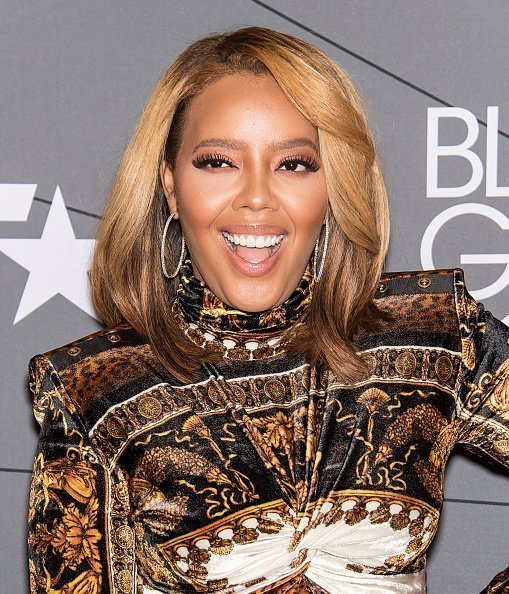 Angela Simmons attends 2018 Black Girls Rock! at New Jersey Performing Arts Center on August 26, 2018 in Newark, New Jersey | Photo: Getty Images
She replied saying, "That is what I keep hearing and if he's in love with me, it's a horrible way to go about it." While Angela seems to have many potential suitors around her, Justin wanted to know if race was a factor for her.
He asked her if she was interested in adding a white man into her possible list of suitors, and Angela said she is open to it. She said,
"Yeah! I'm like super open…I want to explore the idea of dating outside my race. I don't mind. I'm just open, like, 'Okay! Sure' if it makes sense. If not? Peace."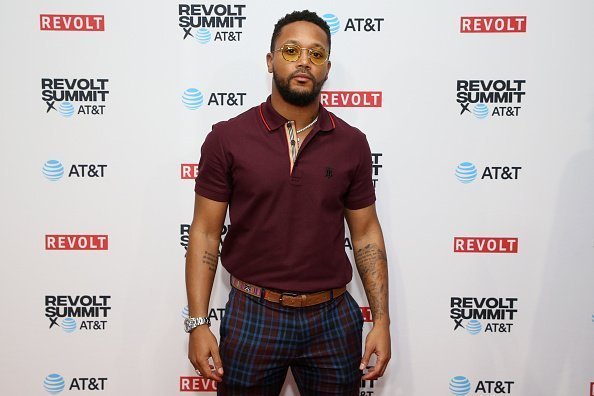 Romeo Miller attends the REVOLT X AT&T 3-Day Summit In Los Angeles - Day 2 at Magic Box on October 26, 2019 in Los Angeles, California | Photo: Getty Images
Although the "Growing Up Hip Hop" star has mostly dated guys of her race, the concept of dating outside her race isn't exactly new to her.
Sometime in 2008, Angela dated half-Argentinian, half-Venezuelan rapper Skillz, until 2010 and faced a lot of criticism.
After the death of her son's father, Romeo allegedly said she asked him to step up as her son's father figure.
Their relationship wasn't approved by members of the public, and she was surprised by the number of disapproval she got, especially from her people.
Simmons said she wished people would be more open-minded about these things rather than remain in their comfort zone. She said,
"Honestly, I wish everyone could benefit from the beauty that can come from experiences that happen outside of your own comfort zone.
Since she was younger, Simmons hasn't really been given a choice to date whom she wants to date, as the public seems to have always chosen for her.
They have mostly stuck her with Romeo or Shad Moss, especially since she made a fun TikTok video with the singer. On "The Real," she addressed the issue, saying she and Moss are just friends.
While Angela seemed open to whatever happens between her and Moss, she didn't have the same to say about Romeo as they aren't close anymore.
After the death of her son's father, Romeo allegedly said she asked him to step up as her son's father figure. She denied ever doing that and thought it was strange if Romeo actually said that.
Please fill in your e-mail so we can share with you our top stories!