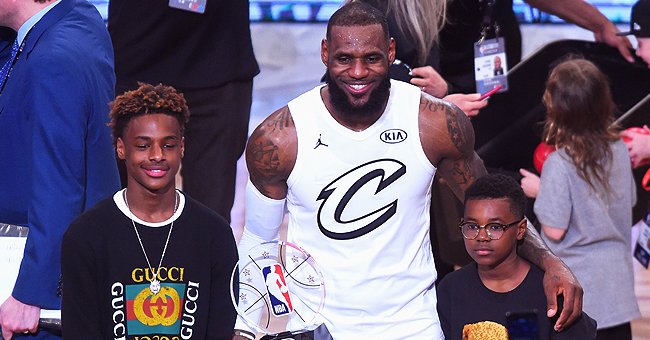 Getty Images
LeBron James' Sons Bronny & Bryce Have Taken after Their LA Lakers Star Dad When It Comes to Their Basketball Skills
Like father like sons! LeBron James' sons are making their father proud as they are following his path in becoming basketball players.
Earlier this week, his youngest son, Bryce, who is only 12-years old, had a basketball game. His older brother, Lebron James Jr, also had a game last December.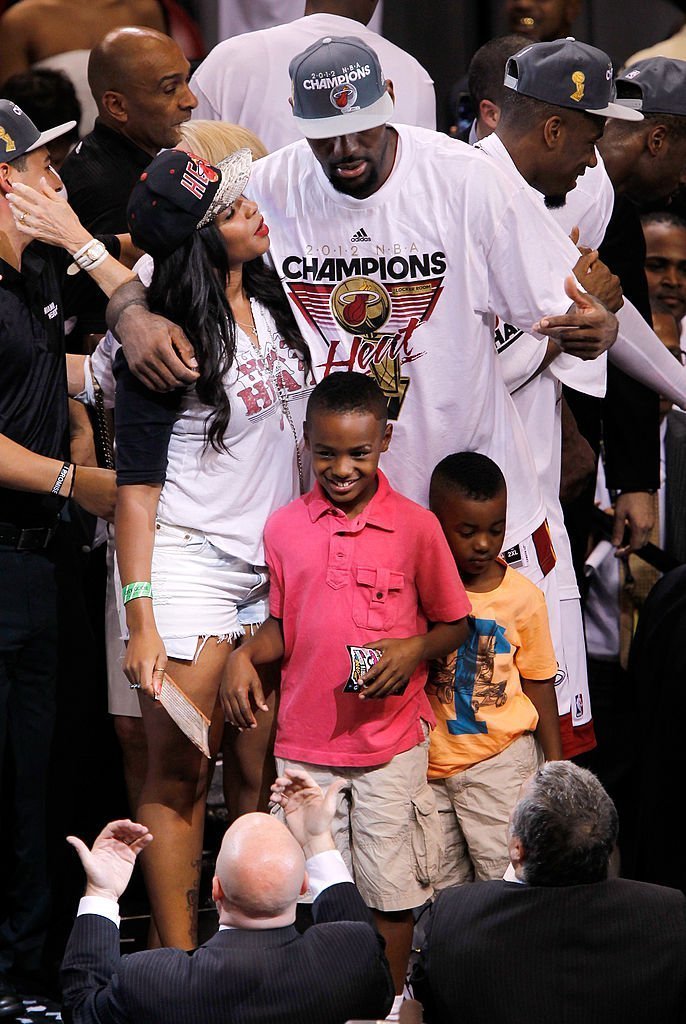 LeBron James #6 of the Miami Heat celebrates with his wife Savannah Brinson and family after the Heat won 121-106 against the Oklahoma City Thunder in Game Five of the 2012 NBA Finals | Photo: Getty Images
Amidst the crowd, LeBron was seen cheering the loudest as he paced the sideline. More than anything, the father loves to watch his children play, but sometimes his work just doesn't let him. He said:
"This is a dream come true. But missing my son, missing LeBron Jr., missing Bryce's first game the other day when we left for Orlando... sucks."
Like their father, the James brothers attend each other's games and always got each other's backs on and off the court. While Bryce played earlier this week, Bronny was present to cheer him on.
Bryce took an epic shot that went right into the basket, and his brother couldn't hide his excitement. He ran across the court and jumped as he high fived his friends.
Although some criticized his move to L.A, the likes of Trevor Jackson thought it was awesome.
At Bronny's game in December, a fan threw something at him, which hit him on the back. LeBron was mad when he saw the video later as he found the act disrespectful. He said:
"It's just disrespectful. It was a little kid, too…I don't know if he learned that on his own, or he learned that at home, whatever the case may be... it's just disrespectful."
Almost two years ago, LeBron James started playing with the Lakers side by side, his friend, the legendary basketball player, Kobe Bryant.
Although some criticized his move to L.A, the likes of Trevor Jackson thought it was awesome. LeBron himself is happy to be a part of the team.
In his tribute to Kobe, he said he heard about how much the Lakers were a family before joining, and since he did, he has discovered they are indeed a family.
Please fill in your e-mail so we can share with you our top stories!