10 'Pretty Woman' Facts That Fans Might Not Know
As the romantic comedy hits the 30-year mark, more and more details and behind-the-scenes stories have surfaced, giving us an entirely new perspective about the fan-favorite film.
For better or worse, the filmmaker's vision about giving a fairy tale treatment to the story of a sex worker that falls for a true loving gentleman proved to be a huge success which cultural impact stays intact after all this time.
We live in a very different time now, but everything that seems outdated about the film in 2020 actually helps us better understand what have we achieved as a society in the meantime. Read and learn these facts about the iconic 1990 movie.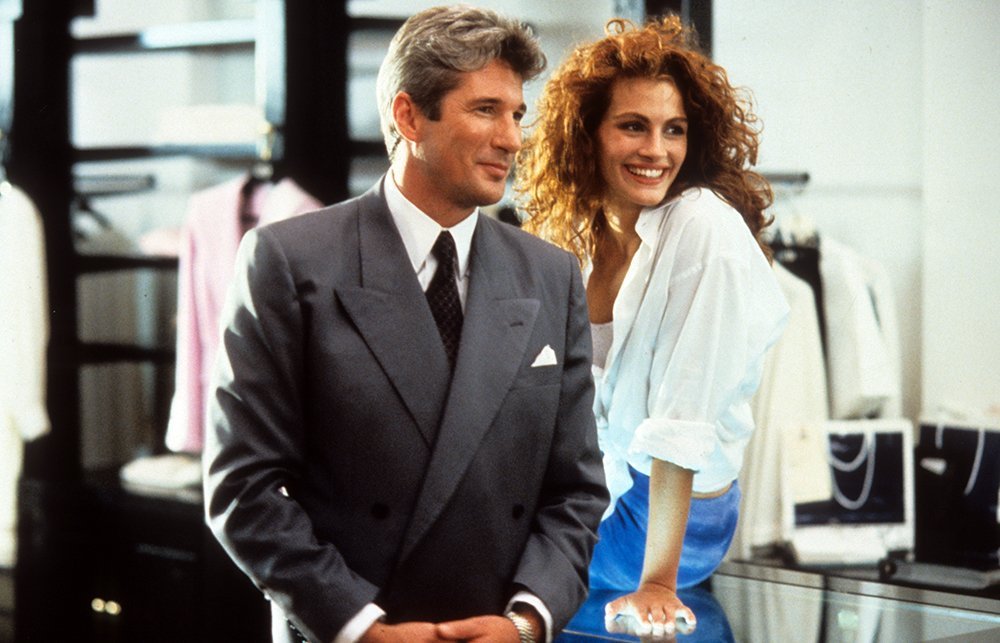 A DARK DRAMA
While the film that we know and love is one of the best exponents of the romantic comedy genre, the original screenplay that eventually became "Pretty Woman" had a much somber tone.
With the working title "3,000" in reference to the amount Edward gives Vivian, it wasn't conceived as a love story. But when Disney took over the production and director Garry Marshall became involved, it was given a different approach.
"It read like a really gritty art movie. The ending was really heavy," actress Patricia Arquette, who auditioned for the original incarnation of the film, recalled in 2019.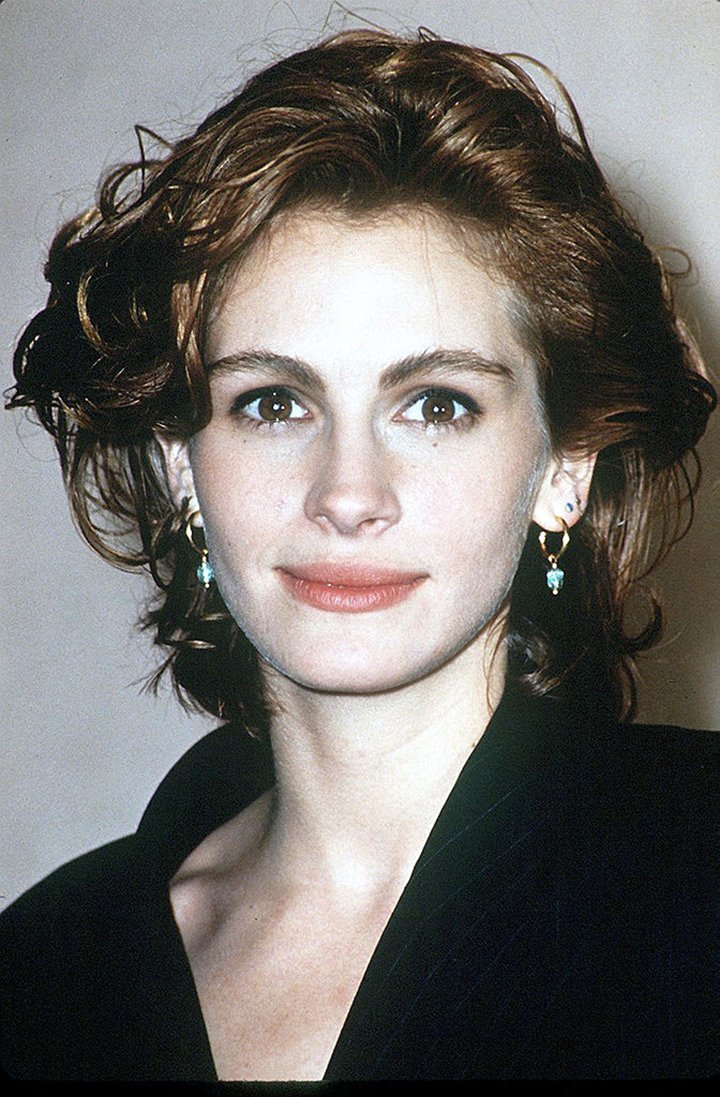 OTHER STARRING COUPLES WERE CONSIDERED
The chemistry between stars Richard Gere and Julia Roberts was so strong that it feels like the film wouldn't have worked with any other starring couple, but in fact, there were many other candidates that were considered for the parts before.
When the film was being imagined as darker, the producers allegedly had Al Pacino and Michelle Pfeiffer in mind to play the main character. Other actors like Sam Neill and Tom Conti were also auditioned for the role of Edward.
The role of Vivian was also offered to actresses like Diane Lane, Meg Ryan, and Molly Ringwald, who says to have no regrets about having turned down the film, acknowledging that "Julia Roberts is what makes that movie."
LA TRAVIATA
Composed by Giuseppe Verdi and premiered in 1853, "La Traviata" is one of the most famous operas of all time, and it is featured not once but twice in "Pretty Woman," but far from this being gratuitous, this has a meaning.
"La Traviata" translates as "the fallen one" and it revolves around a courtesan that falls in love with a kind and rich customer, much like what it happens to Vivian in the film, and this is precisely the opera that Edward takes her to see.
The opera makes its second and climatic appearance in the last scene of the film, when Edward plays it loudly from his limousine's speakers to serenade Vivian and win her heart back.
EXPENSIVE JEWELRY
In one fan-favorite scene of the film, Edward adds the final touch to Vivian's unforgettable red dress by putting a diamond and ruby necklace on her neck. While Edward only had it borrowed from the store, Vivian wanted to know its price.
$250.000 is the sum that Edward tells Vivian the piece of jewelry costs, which baffles her. Far from being a prop, the necklace is a true treasure, and it was actually worth between $440.000 and $1 million.
To be featured in the film, the necklace was loaned to the filmmaker, and an armed security guard specially hired to take care of it was never too far from it during filming.
A FEMINIST ENDING
"Pretty Woman" remains a divisive film because of its subject matter. While some critics considered it a misunderstood and revolutionary film, others accuse it of promoting sexism and materialism.
Even Julia Roberts later said that in the wake of the #MeToo era the film couldn't be made today, but at least the only female producer of the film, Laura Ziskin, managed to influence the last line of the film to give it a feminist turn.
When Edward climbs the stairs to reach Vivian, he asks, "So what happens after he climbs the tower and rescues her?" to which she replies, "She rescues him right back." Although J.F. Lawton is solely credited for writing the film, that was Ziskin's line.
I didn't want a movie whose message would be that some nice guy will come along and give you nice clothes and lots of money and make you happy. Those words at the end said these people changed each other," Ziskin told People in 1991.
THE POSTER
"Pretty Woman" was promoted with a simple but very eye-catching poster that was reproduced tirelessly, but there are several details about it that wouldn't pass today's standards.
Probably the most shocking detail about it is that body doubles were used for both actors, whose faces were later added digitally. Julia was doubled by Donna Scoggins, and Gere by an anonymous model.
Pretty Woman Movie Poster!#JuliaRoberts #RichardGere #PrettyWoman #movie #poster #RoyOrbison #SamanthaBarks #PrettyWomanMusical #BryanAdams #PrettyWomanTheMusical #OhPrettyWoman pic.twitter.com/cnRMdaj4sK

— Roy Orbison Jr (@Royorbisonjr) January 23, 2018
This results particularly evident considering that Gere appears with dark black hair when in the film he can be clearly seen with gray hair.  
PREPARING HERSELF FOR THE ROLE
Julia Roberts was a virtually unknown 21-year-old actress when she landed the role that turned her into a star, but she already showed her professionalism by going to great extents to get to know her character better. 
Late director Garry Marshall's widow Barbara once shared that Roberts approached her at a Los Angeles clinic where Barbara worked as a nurse to get in contact with local sex workers to find out about their lives and ways.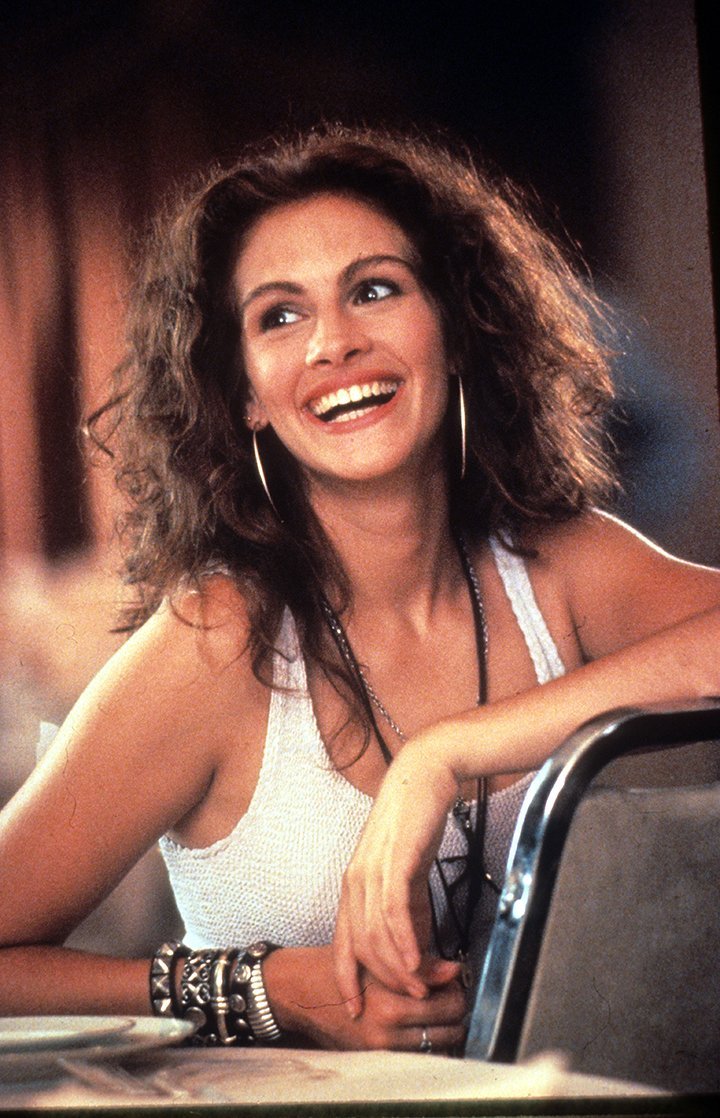 To Barbara's surprise, as soon as Roberts was presented with two prostitutes, she took them in a ride around Hollywood Boulevard in her car to get to know them outside of a controlled environment, for authenticity purposes. 
CAR MANUFACTURERS DIDN'T WANT TO BE ASSOCIATED WITH THE FILM
The producers of the film had trouble to find a car manufacturer that wanted to loan them a car for Gere's character in exchange for product placement, since some popular companies didn't want to be associated with a film with this subject matter.
Porsche reportedly expressed a simple negative, but Ferrari went farther in its terms, forbidding the studio to feature one of their cars in the movie, even if they paid for it.
But Lotus didn't have any problem with being in the film, which proved to be the wisest commercial decision, since the British brand tripled its sales in 1990 and 1991.
PRETTY WOMAN: THE MUSICAL
When "Pretty Woman" director Garry Marshall passed away in 2016 at the age of 81, he was in the mid of producing a Broadway musical adaptation of the hit film, which continued developing after his departure.
Premiering in 2018, the play wasn't well-received among the critics, with complaints about the music, accusing it of drawing too much from the most recognizable aspects of the film and failing to reproduce any of its "magic."
First look: Pretty Woman in the West End Piccadilly Theatre https://t.co/0UGm7i031o pic.twitter.com/eNaojh1TqE

— WhatsOnStage (@WhatsOnStage) February 14, 2020
But Marshall's widow Barbara seems to have a different opinion of the show, for she had reportedly seen it as much as twelve times by March, 2019, less than a year since its debut.
RICHARD GERE DOESN'T THINK MUCH OF THE MOVIE
In 2012, more than 20 years after "Pretty Woman" premiered, Richard Gere shared his true opinion about the film, and it wasn't a very flattering one.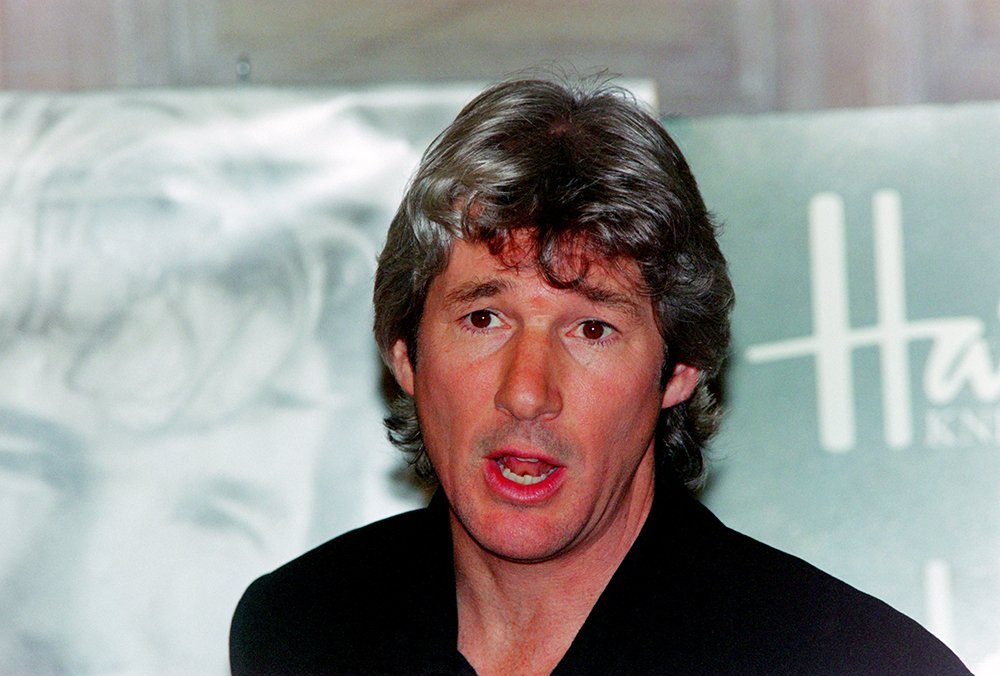 Talking to NY Daily News, Gere dismissed the movie as a "silly romantic comedy" that glorified Wall Street men, something that he considered didn't do anything to help the world be a better place.
"It made those guys seem dashing, which was wrong. Thankfully, today, we are all more skeptical of those guys," the Golden Globe-winning actor said.