Magic Johnson & Wife Cookie Celebrated Valentine's Day with Touching Messages to Each Other
Love is still in the air for Magic Johnson and his wife of 28 years, Cookie, as they celebrate Valentine's day with a sweet tribute to each other.
Magic and Cookie Johnson celebrated their 40th year of being each other's valentine last Friday. The couple each posted a post that honored one another on Instagram.
A HEARTFELT EXCHANGE
On the special day of hearts, the basketball star took to social media to show appreciation for his wife, writing: "My love for you is unconditional and timeless."
Similarly, Cookie penned a lengthier note to her husband, accompanied by a photo of her kissing the athlete on the cheek. She said:
"I love & appreciate you every single day; I don't want a day to go by without you knowing that. I thank God for bringing you into my life and allowing our love to grow and mature from age 18 to today!"
The former Los Angeles Lakers superstar previously posted about his choice to marry Cookie as "one of the best decisions" he has made, in a 28th wedding anniversary tribute, alongside throwback photos.
THE START OF FOREVER AND AN UNFORTUNATE DIAGNOSIS
The couple met during their first year in college in 1977 -- a time when girls were head over heels for Magic. In 1991, the Magic and Cookie tied the knot and later found out about her pregnancy.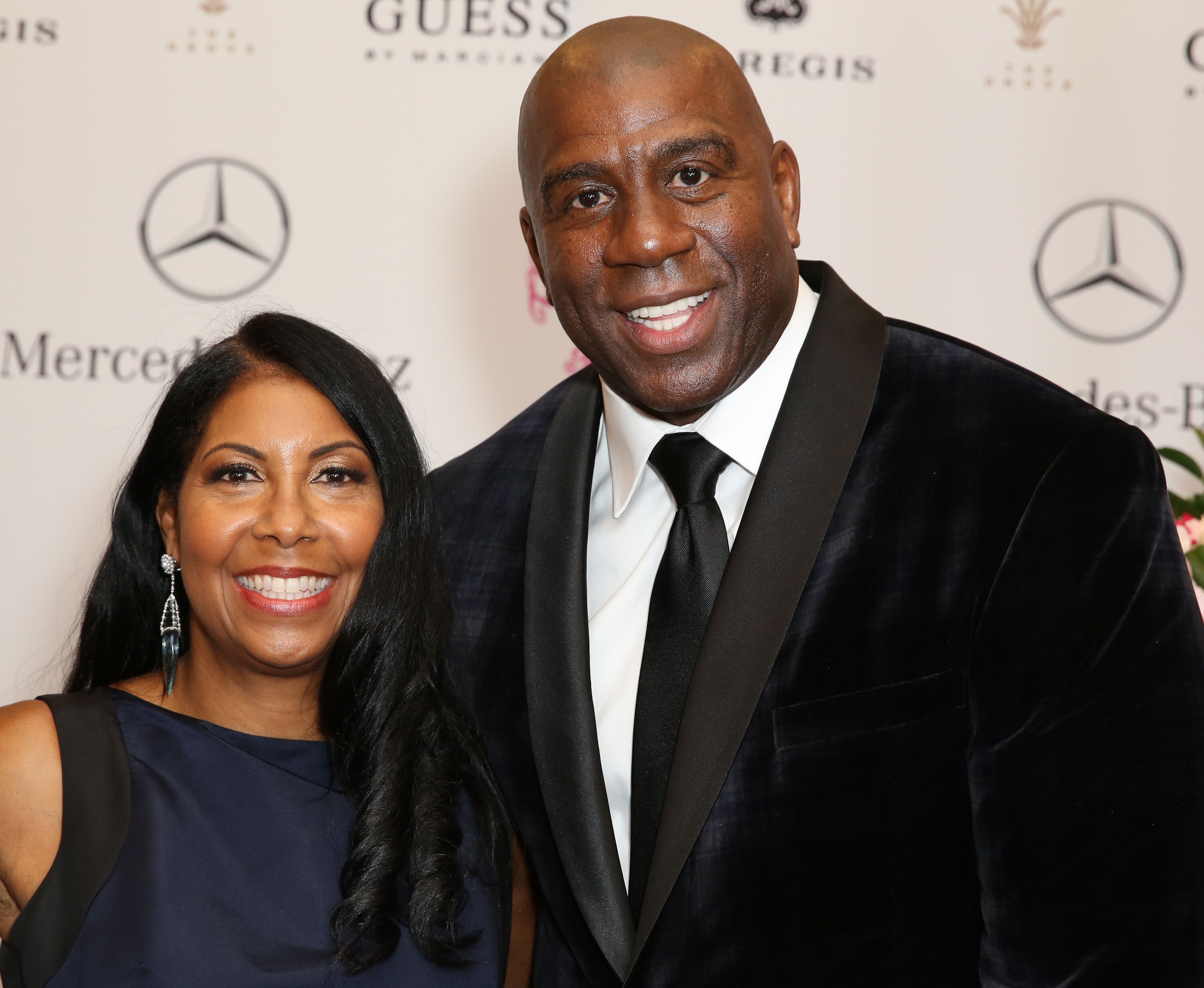 At that time, they also learned about Magic's HIV positive diagnosis, which worried them for their unborn child. Luckily, Cookie did not contract the virus, and in June 1992, they welcomed a healthy baby boy.
Cookie wasn't worried about how her husband got the disease as much as she was concerned about his fatal condition, that was at that time still quite unknown.
She shared on "Good Morning America," as told by ABC News:
"He said, 'If you want to leave, you know, I don't blame you. It's OK. I understand.' Then I said, 'Are you kidding me? No. I love you. I'm gonna stay here and help you live. I'm gonna stay here and we're gonna beat this thing."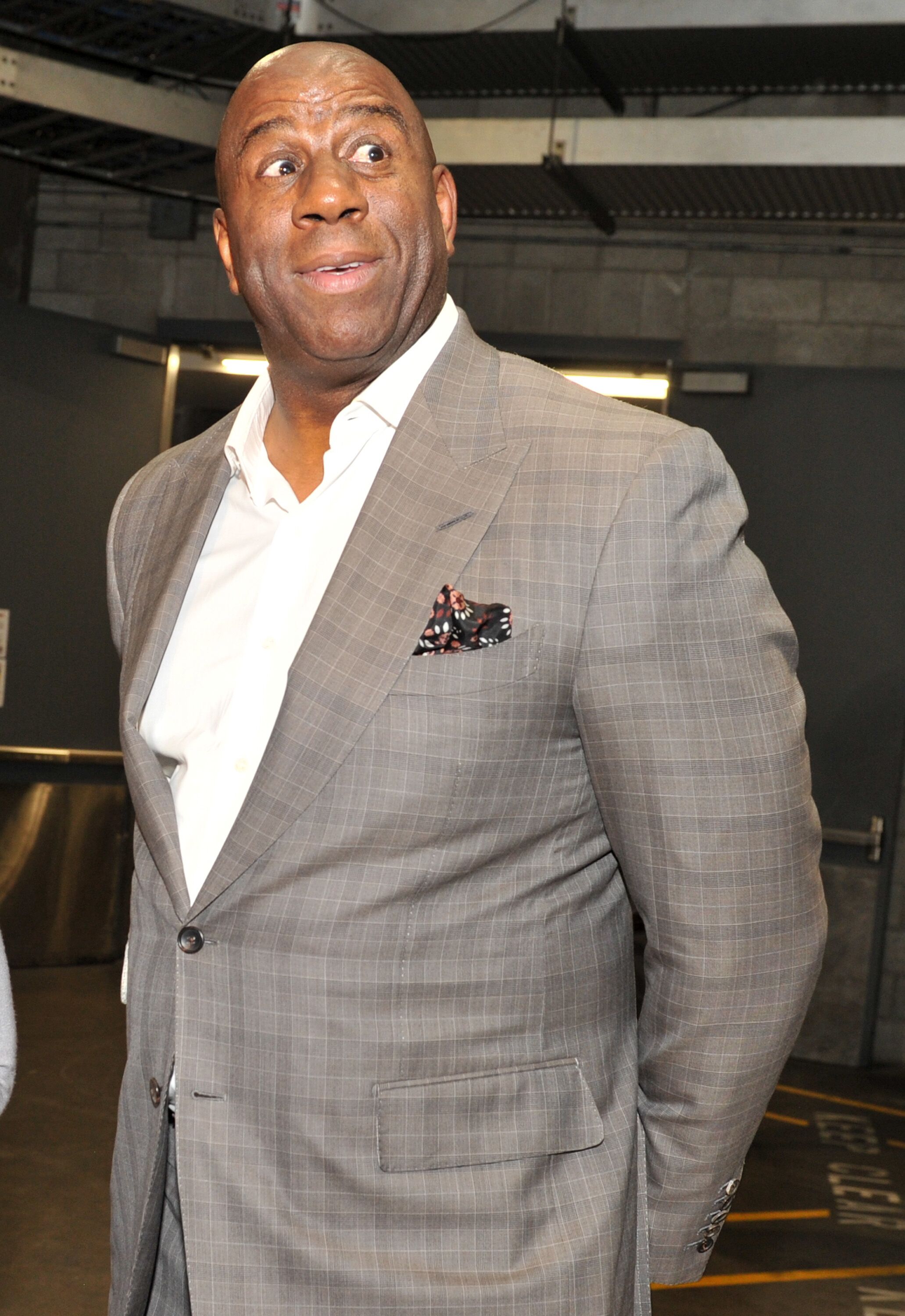 A PARTY IN ST. TROPEZ
In September of 2019, the couple had a lavish joint 60th birthday bash in St. Tropez, France, with their children.
The celebration had many celebrity guests, including Spike Lee, Chris Tucker, Boris Kodjoe, Nicole Ari Parker, and Courtney B. Vance.
The three-day party went from the beach to the club, to an intimate outdoor setting, overlooking the French Riviera.
Turning 60 was undoubtedly a celebration for the sweet couple, but celebrating decades together was the ultimate gift they could give each other.