youtube.com/The View
Holly Robinson Peete Said Her Husband Rodney Went into Denial upon Learning Their Son Had Autism
"Meet the Peetes" star, Holly Robinson Peete didn't just have to deal with the general challenges that come with motherhood; she had to learn to be the best mother she could be to her autistic son, Rodney Peete Jr.
As a first time parent, Holly Robinson was hit with the most heartbreaking news when her son was diagnosed with Autism at a very tender age.
It was a challenging time for the mother-of-four, but she has since been able to pull through. She found strength and began a foundation in order to bring the condition to the attention of the world.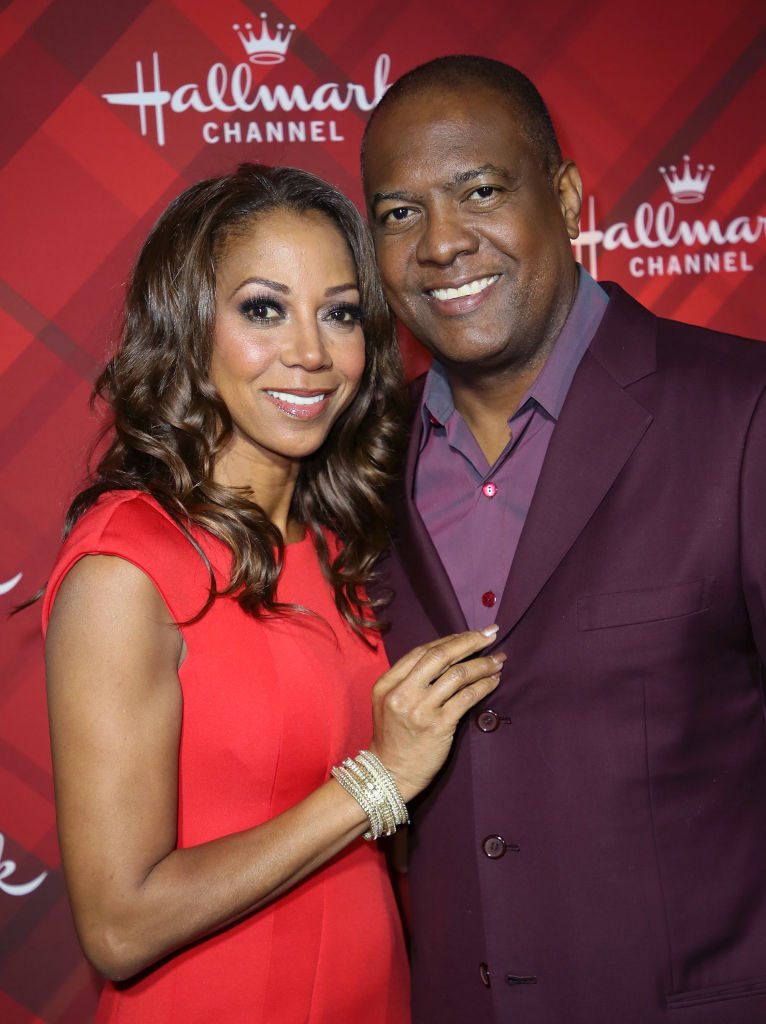 Holly Robinson Peete (L) and husband Rodney Peete attend a screening of Hallmark Channel's "Christmas at Holly Lodge" at The Grove on December 4, 2017 | Photo: Getty Images
BEING PARENTS TO AN AUTISTIC SON
At the age of three, the Hollywood actress and former American football quarterback's first son, Rodney Peete Jr., fondly called RJ, was diagnosed with a development disorder called Autism.
Rodney was especially having a hard time believing his firstborn son, whom he had many plans for and had even named after himself had this condition. According to Robinson, her husband was in denial. She said:
"My husband went into denial, and we really struggled."
Robinson tried her best to get her husband to be on board so they could begin to work on a solution together, but that didn't work, and it almost caused a strain in their marriage.
As much as he didn't like the situation, he had to step up for his family and accept his son for who he is. Thanks to early discovery, RJ was able to get as much therapeutic attention as he needed.
Unlike many kids his age who are living with Autism, RJ could comprehend and communicate properly but had moments when he got tired of his situation. He said he just wanted to be normal like everyone else.
At the early stages of his diagnosis, it seemed like RJ was never going to be able to work or gain meaningful employment. Now, however, he has beaten the odds.
RJ plays the piano, participates in sports and currently works as a Los Angeles Dodgers field house attendant, which is his dream job.
Robinson said she feels very blessed because of how much her son has progressed, especially in areas she was told he would never measure up.
Through their own experience, the Peetes have been able to reach out to others in similar situations.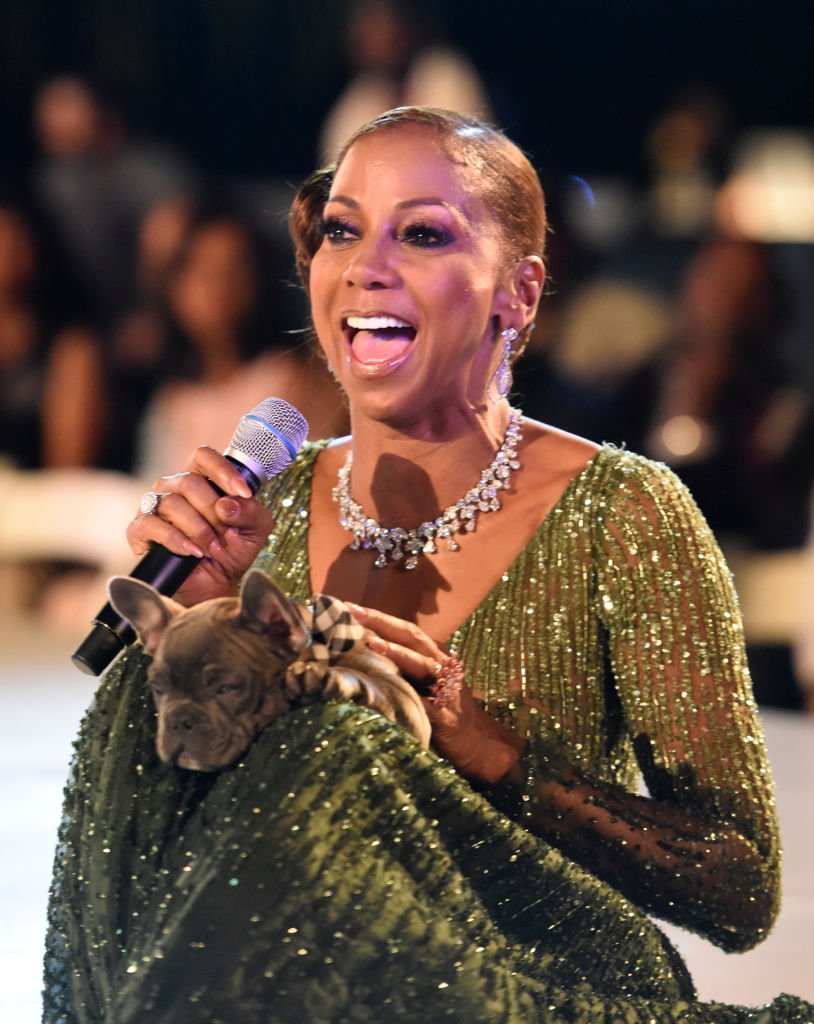 Holly Robinson Peete speaks onstage during the HollyRod Foundation's 21st Annual DesignCare Gala on July 27, 2019 | Photo: Getty Images
RJ's parents and loved ones were the best support system he could ever ask for. Robinson knew the importance of information and so she armed herself with it.
She conducted a lot of research because she knew and was advised by other parents that her kid depended on her to fight for him.
At the time of his diagnosis also, there was hardly any awareness of the condition. Robinson said she didn't see a lot of people advocating for autism awareness.
She decided to take that step with the help of her husband. From their experience having a child with Autism, the Peetes knew that it wasn't just emotionally draining.
It was also very expensive, and so they both joined hands and created the Hollyrod foundation to assist parents of autistic children in getting all the services they need.
With the platform of reality TV, they were also able to share RJ's story with the world through the reality show, "Meet the Peetes."
Robinson also went to have a talk with PEOPLE and shared the story of her son, and as she wanted, the story made an impact. She was approached by people who told her the article made them hopeful.
Through their own experience, the Peetes have been able to reach out to others in similar situations. Compared to when they first heard of Autism, there is now a lot more awareness about the condition.
In the month of June, in the year 1995, Robinson married her husband and the father of her children, Rodney Peete, a national football league quarterback.
Since then, they have raised a family together. In 1997, they became first-time parents with the birth of a set of twins, Ryan Elizabeth Peete and son Rodney Peete, Jr.
They subsequently welcomed two other sons, Robinson James Peete and Roman Peete, who were born in 2002 and 2005, respectively.
Please fill in your e-mail so we can share with you our top stories!