Eve's Husband Maximillion Cooper Shared Sweet Tribute to His Wife on Valentine's Day
Rapper, Eve's hubby went all mushy on social media after he joined in Valentine's day celebration. The public figure couldn't help gushing over his wife as he referred to her as his Valentine.
Eve's millionaire hubby, Maximillion Cooper, set the records straight on Valentine's day after he took to his Instagram page, where he showered his affection on his rapper wife.
Just as millions around the world referenced the season of love, Cooper made sure he wasn't left out as he made it known that his wife was his Valentine.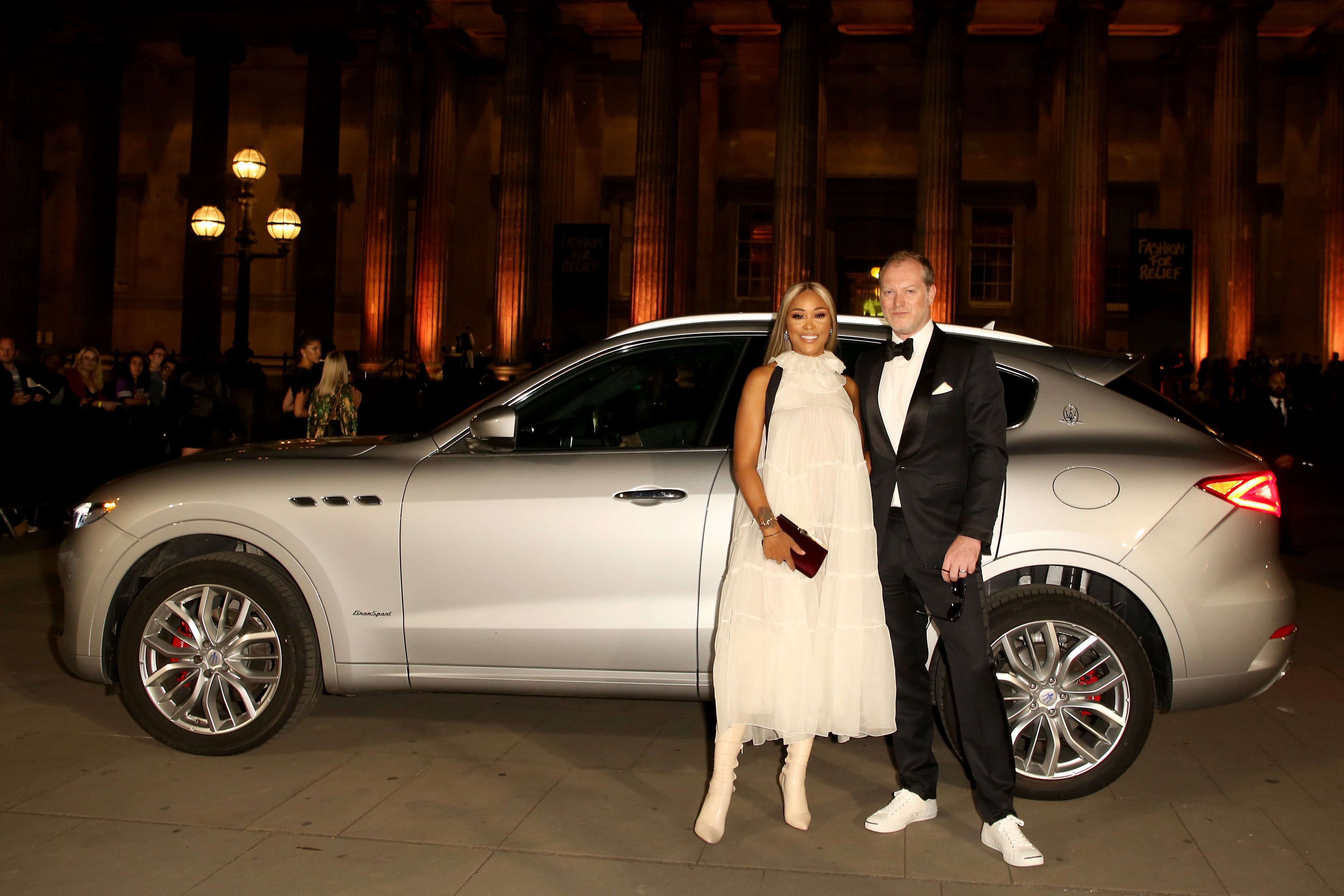 MY VALENTINE 
"The Gumball 300" CEO shared a cozy selfie of him and his wife enjoying a lovely time together while they shared a bright smile.
The two looked classy as they sported chic dark shades during a boat ride. Cooper captioned the snapshot:
"Love, love, love my valentine."
Maximillion passed his message across to fans, and this he did by stressing the keyword, "love." Fans admired Eve's hubby as they left lots of love emojis in the comments.
EVE'S VALENTINE 
The "Who's That Girl' crooner made sure to put up her Valentine's day post and return the favor to her lover.
On her Instagram page, Eve shared several photos of her and Cooper at different times and events. Just like her man, Eve made sure to stress the word, "Love" on her post. 
Eve is the first black girl Max ever dated, and she had to teach some things about her.
The first photo looked like a replica of Cooper's post as the two posted dark shades in what looked like a night party.
The second photo shows the lovers posing for pictures on a red carpet, while other images pretty much showed them posing at more events.
THE COOPER'S LOVE STORY 
Eve and Maximillion met in 2010 at the Gumball 300 rally. The two walked down the aisle in 2014, and Eve once admitted that marriage changed her for the better.
Max was over the moon after they got married as the entrepreneur counted himself a lucky man.
Eve was welcomed into Max's family, and although he has four kids from previous relationships, the iconic rapper has been able to get along fine with his kids.
Speaking to "Sister 2 Sister" about how she first felt about having step-kids, Eve shared:
"I love it now. It took a minute. I was like, 'I'm not sure this is what I want."
SOME FUN FACTS ABOUT THE COUPLE 
Maximillion is a bit off the radar when it comes to his dance moves! Once while in The Meredith Vieira Show, the "Tambourine" crooner goofily talked about her hubby's dance moves.
Although Max can't dance, he sure made Eve fall in love with the idea of kids. She revealed to E! News that being a stepmom to her spouse's kids was one of her best experiences.
While she and Cooper were dating, Eve had insecurities about him seeing her without makeup or seeing her in braids. But with time, the star rapper got comfortable in her skin.
Eve is the first black girl Max ever dated, and she had to teach some things about her. One such was her hair, and Eve told the ladies of "The Real Thatcher" hubby now knows hairstyles.