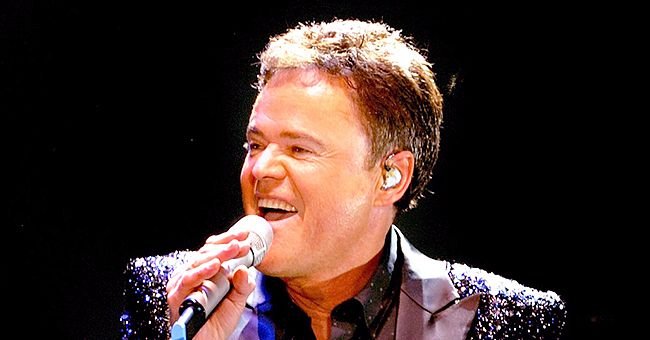 Getty Images
Donny Osmond Praises His Wife of Nearly 42 Years & Fans Leave Heartwarming Reactions

Donny Osmond has been married to Debbie since 1978. Recently, the acclaimed singer took to social media to commend his wife, and a lot of fans added their thoughts via comments.
Osmond, 62, shared a photo of himself and Debbie on Instagram on Valentine's Day. In the caption, he praised his wife of 42 years and called her "the absolute love of his life."
"I want to publicly express my gratitude for the irreplaceable influence Debbie continues to be in my life," he wrote. "She's not only the love of my life, but she's also my best friend and greatest confidant."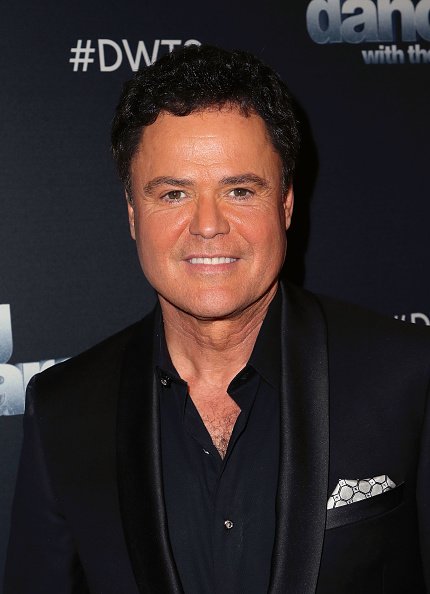 Donny Osmond at CBS Televison City on October 2, 2018 in Los Angeles, California. | Photo: Getty Images
DEEPLY GRATEFUL
The "Puppy Love" singer added that between bringing up their five sons, managing everything at home, having time with their grandkids, and also running a business, he honestly doesn't know how Debbie manages to do everything. He continued:
"I'm deeply grateful for a wife who is my teammate in every sense of the word. She is the glue that holds us all together."
As of this writing, the heartwarming post already garnered over 21,000 likes on the famous photo and video-sharing social networking service.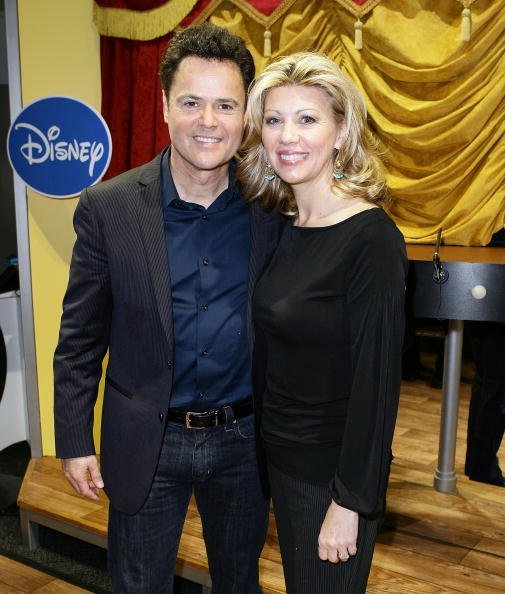 Donny Osmond and his wife Debbie at the Mattel Inc. Showroom on February 15, 2010 in New York City. | Photo: Getty Images
SOCIAL MEDIA RESPONSES
One fan wrote that they're sweet and that she's thankful to both of them. Another added that Debbie must be a great lady, adding that she can't envision how hard it would be to have so many women in love with her husband.
Another person commented that Osmond, who initially achieved fame performing with four of his elder brothers as the Osmonds, is a fortunate man.
Before they had a relationship, Debbie first dated Osmond's older brother Jay.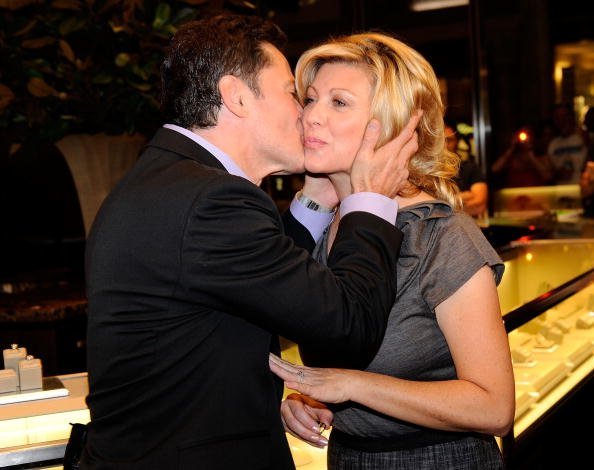 Donny Osmond and his wife Debbie at Caesars on October 10, 2010 in Las Vegas, Nevada. | Photo: Getty Images
A BIG FAMILY
Osmond and Debbie tied the knot in the Salt Lake Temple in May 1978. As reported by Closer Weekly, together, they have five sons — Donald Clark, Jeremy James, Brandon Michael, Christopher Glenn, and Joshua Davis.
In 2005, the couple, who met as a teenager, first became grandparents, and now have ten grandchildren — nine boys and one girl.
Before they had a relationship, Debbie first dated Osmond's older brother Jay. The entertainer once shared in a Facebook post that it took him three entire years to win Debbie's heart and convince her to wed him.
In a 2017 interview with The Guardian, Osmond revealed that his father George didn't want him to pursue a relationship with Debbie because he assumed it would ruin his career.
Although his father was right about his career after he got married, he has no regrets because, for him, Debbie is a fantastic person to be with. The singer believed that if he hadn't married her, his life would be a mess.
Osmond, who additionally accomplished popularity due to the success of the 1976–79 self-titled variety series, added that he had somebody who understood him and with whom he could build a future together.
Please fill in your e-mail so we can share with you our top stories!