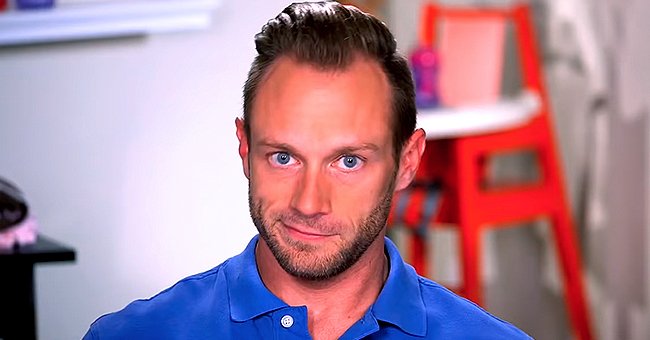 youtube.com/The List
Adam Busby from 'OutDaughtered' Shares New Family Photo with a Heartwarming Message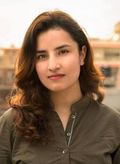 Adam Busby is grateful for his beautiful family, and he sure knows how to show how much he appreciates them. The "OutDaughtered" star shared a sweet appreciation post for his family on Instagram.
Fans of the TLC show "OutDaughtered" know how much effort Adam and Danielle Busby put in to raise their quintuplets. Their life is full of ups and downs but they navigate through it with love and care.
Recently, Adam shared a picture of his family on Instagram with a heart-touching caption that summed up how he feels about them. He mentioned how it all started with "hi beautiful" referring to the first-ever words said to his wife.
HOW ADAM AND DANIEL MET
It all started when Adam and Danielle's paths collided in 2003. According to their family blog, they met for the first time in a Target store where they both worked.
Adam was attracted to Danielle, but he couldn't muster up the courage to talk to her. After a few months of working alongside her, he could finally gather the guts to talk to her.
According to Danielle, the first words that came out of his mouth when he talked to her were "hey beautiful." Adam's move came as a surprise to Danielle because he had never ever talked to her before.
Weeks went by and the duo started having lunch together. They also spent their 15-minutes break together. Even then, Adam hadn't confessed his feeling to Danielle.
AND THEY HIT IT OFF
One day, Adam finally asked Danielle out on a date. Danielle was excited to go on their first date and wondered what she would wear or do. He was supposed to pick her up after she got off from work.
However, Adam decided to hang out with his friends instead. So when he called Danielle to cancel their date, she felt like she was done with him for good.
But the duo decided to go on a date soon after. This time, they did go out for dinner but what Adam hadn't told Danielle was that they were going out with his family for his sister's birthday dinner.
Later that night, Adam asked Danielle to be his girlfriend and she said yes. Fast forward two and a half years, Adam asked Danielle what she wanted for her birthday and when she asked for jewelry, he ended up getting her an engagement ring.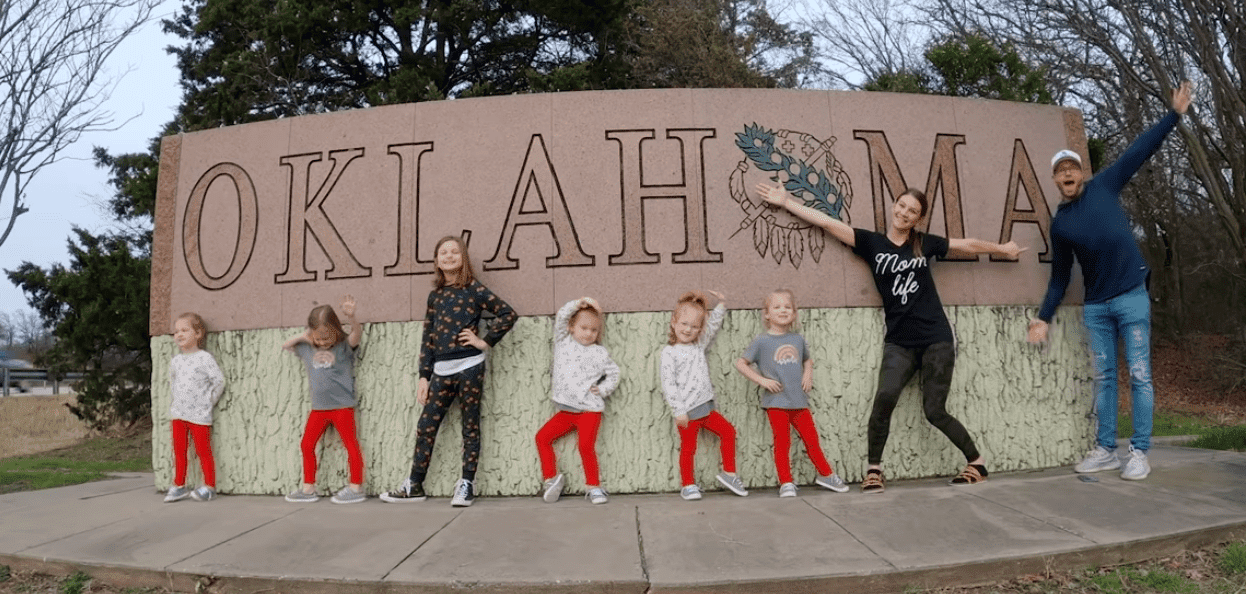 The Busby family poses for a picture during their trip to Oklahoma. | Source: YouTube/It'saBuzzWorld
THEIR BIG BROOD
Adam got down on one knee the day after Danielle's birthday. Six months later, the lovebirds tied the knot. To this day, the couple shares a loving relationship.
In 2011, the couple welcomed their first daughter, Blayke Louise. Four years later, they made headlines after giving birth to the first set of all-female quintuplets in America.
Please fill in your e-mail so we can share with you our top stories!