Wendy Williams Under Fire for Joking about Drew Carey's Ex-Fiancée Amie Harwick's Death
Popular talk show host Wendy Williams got backlashed by the public regarding her insensitive "Price is right" joke about Drew Carey's ex-fiancee Amie Harwick.
Often, jokes can be made around certain situations that are not too serious. However, when jokes are made regarding another's death, the person who makes such a joke is seen as insensitive.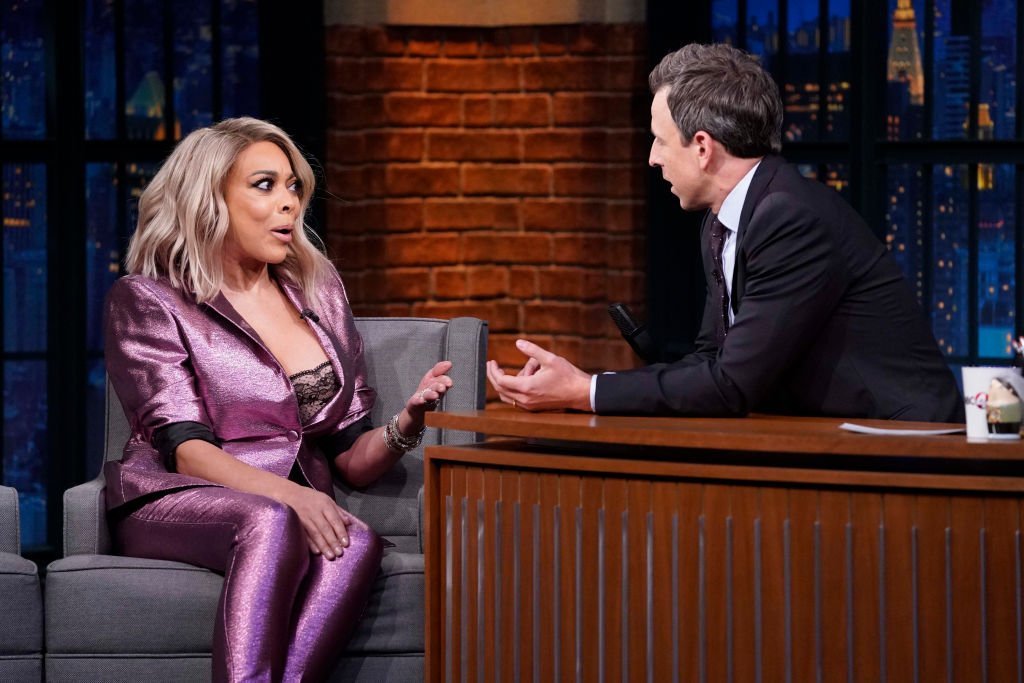 Popular talk show host Wendy Williams has come under fire for joking about the death of Drew Carey's ex-fiance Amie Harwick who died in a gruesome manner a couple of days ago.
While speaking on her show "The Wendy Williams Show," during her hot topics section, Wendy explained the circumstances of the death with the audience being in shock at how brutal the death was.
However, Wendy took the storytelling a bit too far when she referred to Drew Carrey's popular phrase "come on down" on the show, "The Price is Right" while using her head to demonstrate a fall.
Following the insensitive joke, the audience became quiet, and a cloak of uncomfortable silence settled. Outraged, a person took to Twitter to say:
"I KNOW #WendyWilliams did NOT just make a "come on down" joke about Drew Carey's ex-fiancee getting killed by being thrown off of a third-floor balcony. Somebody tell me i heard that wrong, please."
Following this tweet, others came for the 55-year-old calling her names and saying she was "horribly tasteless" for making such an insensitive joke.
Others also commented warning Wendy about how wrong it is to make a joke about someone losing their life irrespective of who the person was and their stance in society.
Her death has been ruled as a homicide.
Following the insensitive joke, which was made about ten minutes into the show, it was evident that the audience did not enjoy Wendy's banter as they became quiet and briefly unresponsive to the host.
While some could not get over the joke, others outrightly said that Wendy did not deserve a show as most of what she always discussed on her show were irrelevant.
Amie Harwick, a sex therapist and family counselor, died on Saturday,15th of February. The police had received a call from Harwick's roommate, and on arriving at the scene, rushed her to the hospital where she succumbed to her wounds.
It seemed Amie had been thrown from the third-floor balcony by an ex-boyfriend whom she had a restraining order and had sustained severe injuries to the head and torso. Her death has been ruled as a homicide.
Speaking on Amie's death, Drew Carey expressed that he was saddened by Amie's passing and asked the public and the media to give her family and himself the privacy needed to go through this period.
Amie and Drew started their love affair in 2017, got engaged in 2018, and were engaged for nine months before splitting up and going their separate ways.