Kelly Ripa & Daughter Lola Got Gorgeous Bouquets from Mark Consuelos for Valentine's Day
In celebration of Valentine's Day 2020, Mark Consuelos sent his wife Kelly Ripa and their daughter Lola lovely bouquets.
Ripa, 49, took to her Instagram Stories to share photos that show off the white flowers sent by Consuelos, 48. 
However, she doesn't seem to be her husband's only valentine as the actor also sent floral displays and cards to his daughter Lola, 18.
Tagging Consuelos' Instagram account, the famous talk-show host wrote, "Best husband ever, Ever! Best father also!"
Ripa and Consuelos initially met in February 1994. The actor, then 23, was auditioning for a part on the soap "All My Children" and there, he fell in love with Ripa, his on-screen love interest.
In May 1996, the two eloped to Las Vegas. To mark the 26th anniversary of the day they first met, Consuelos surprised Ripa with a bouquet of roses, as reported by PEOPLE.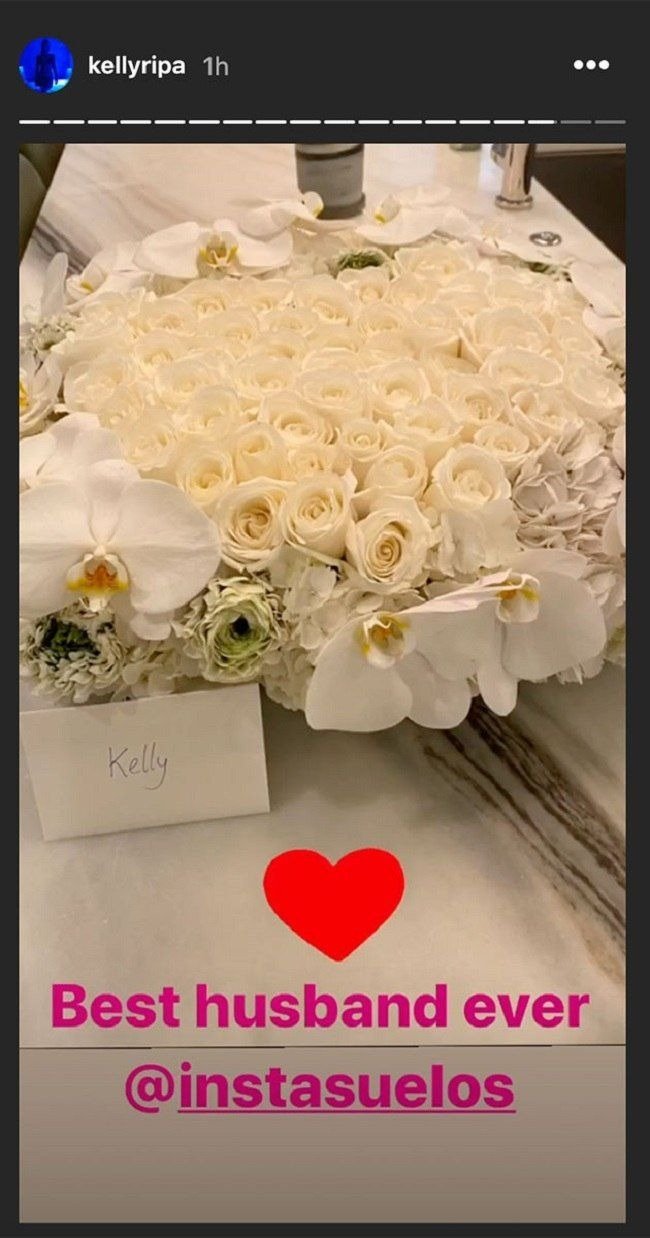 "He brought me five roses," Ripa revealed. "I'm really not sure the significance of the five roses. I didn't want to split hairs, but I thought it was really sweet."
Besides Lola, Ripa and Consuelos are also doting parents to Michael, 22, and Joaquin, 16. In January, Ripa called out Lola's spending habits.
Ripa and Consuelos have been open about their family affairs. They frequently share entertaining moments.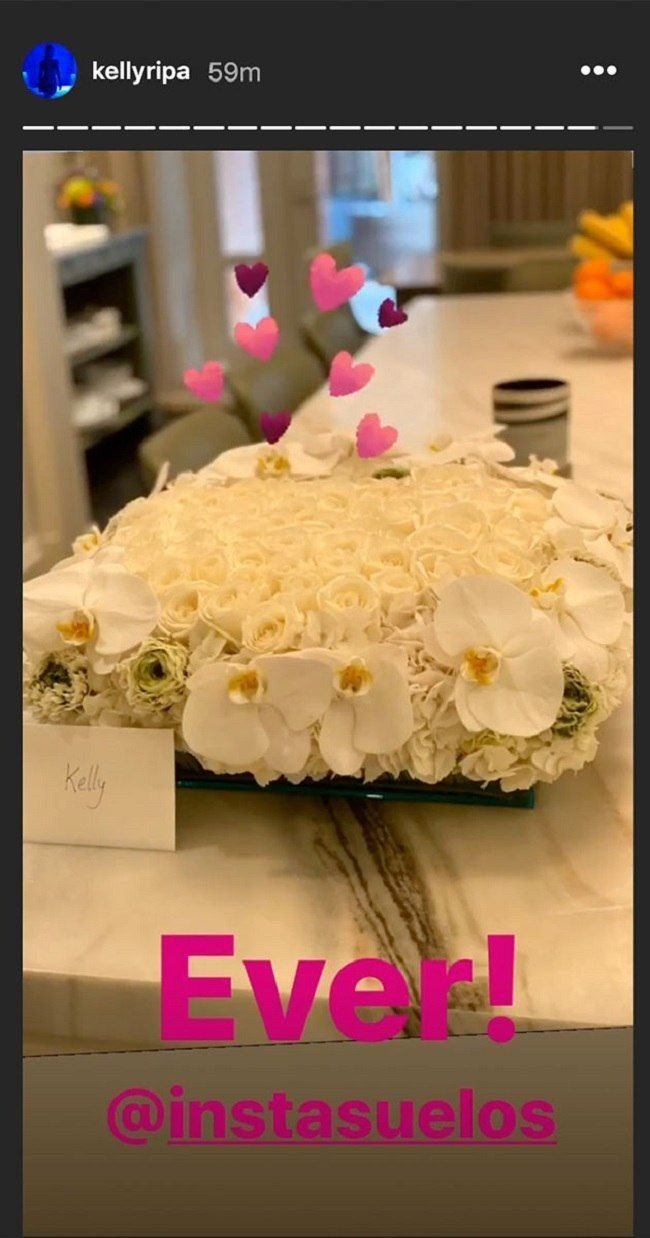 As reported by PEOPLE, Ripa explained on an episode of "Live with Kelly & Ryan" that she and Consuelos didn't know Lola had Postmates.
Ripa said they signed their daughter up for a meal program. However, the teen doesn't like the meals at school, so she was ordering Postmates.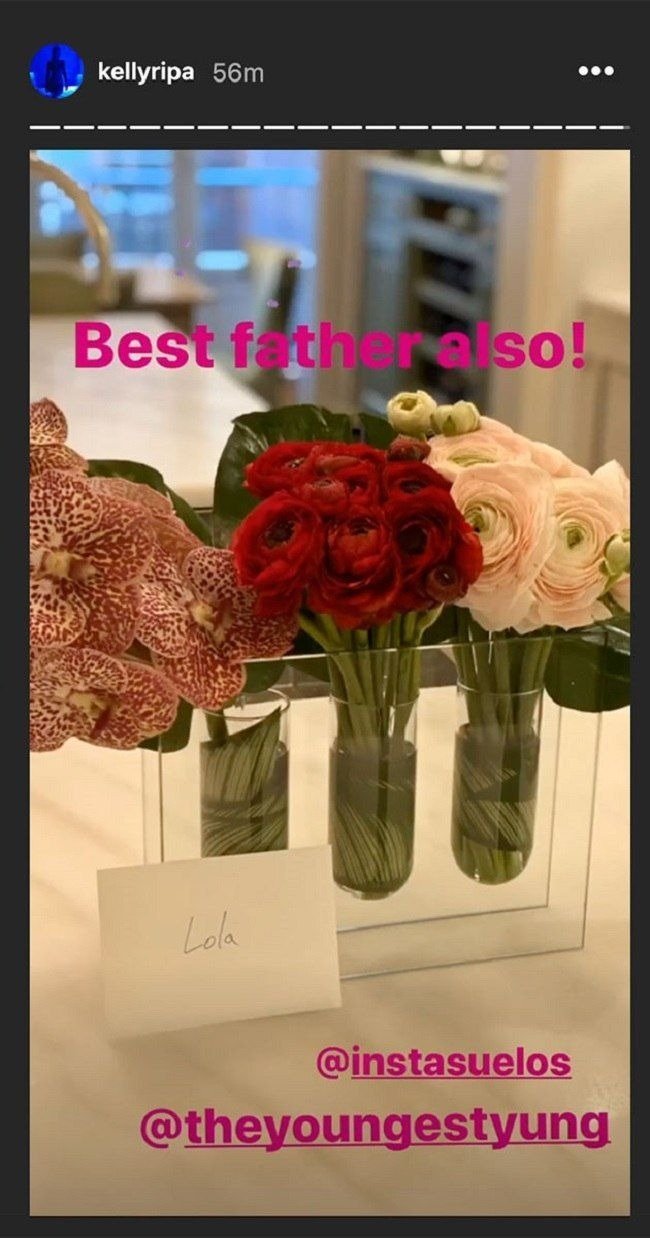 "Here's what would happen. She would order the $7 salad but it would cost $25 dollars to have it delivered three blocks in New York City," said Ripa.
When the couple saw the charges, they made sure to teach their daughter a lesson by shutting down her debit card account.
Ripa and Consuelos have been open about their family affairs. They frequently share entertaining moments.
Ripa, who serves as a spokesperson for several companies, once spoke candidly about her son Joaquin's learning issues, Fox News reported.
She teared up while discussing his school accomplishments in spite of having dyslexia, a disability that hinders learning in children.
Ripa was thrilled when she was told that Joaquin got straight A's during a parent-teacher conference in 2017.