Kate Middleton on What She Wants Her Royal Children to Remember about Their Childhood
The Duchess of Cambridge opened up about what she wants her children, Prince George, Princess Charlotte and Prince Louis, to remember about their childhood in a rare interview. 
Kate Middleton recently appeared on her first-ever podcast interview with host Giovanna Fletcher on the show called "Happy Mum, Happy Baby." She talked about the impact that the early years can have on people. 
The royal also took this opportunity to let everyone know about her own childhood years and what she would want her kids to remember about their childhood when they grow up. 
LOOKING BACK
In the rare interview, that was broadcasted on February 16, Middleton shared that she had been wondering about what memories she would want her children to cherish as they grow older. 
Middleton was fairly certain that she wanted her kids to remember the times they spent as a family playing and having fun outdoors rather than a stressful household where they were trying to do everything and not really succeeding at one thing.
Later on in the interview, the Duchess of Cambridge also reminisced her childhood days when she spent time in the English countryside with her family. 
MIDDLETON'S CHILDHOOD
The princess was the eldest child in the family and grew up with her younger sister Pippa, 36, and younger brother James, 32. Not to forget her supportive parents, Carole and Michael Middleton, who attended every sporting event the princess participated in. 
Middleton also confessed that she considers herself lucky to have had such a happy childhood with a strong family that always supported her and her siblings. 
As the princess recalled her athletic days, she noted that whenever she participated, her parents would be the ones on the side-line shouting. They always had their family holidays together.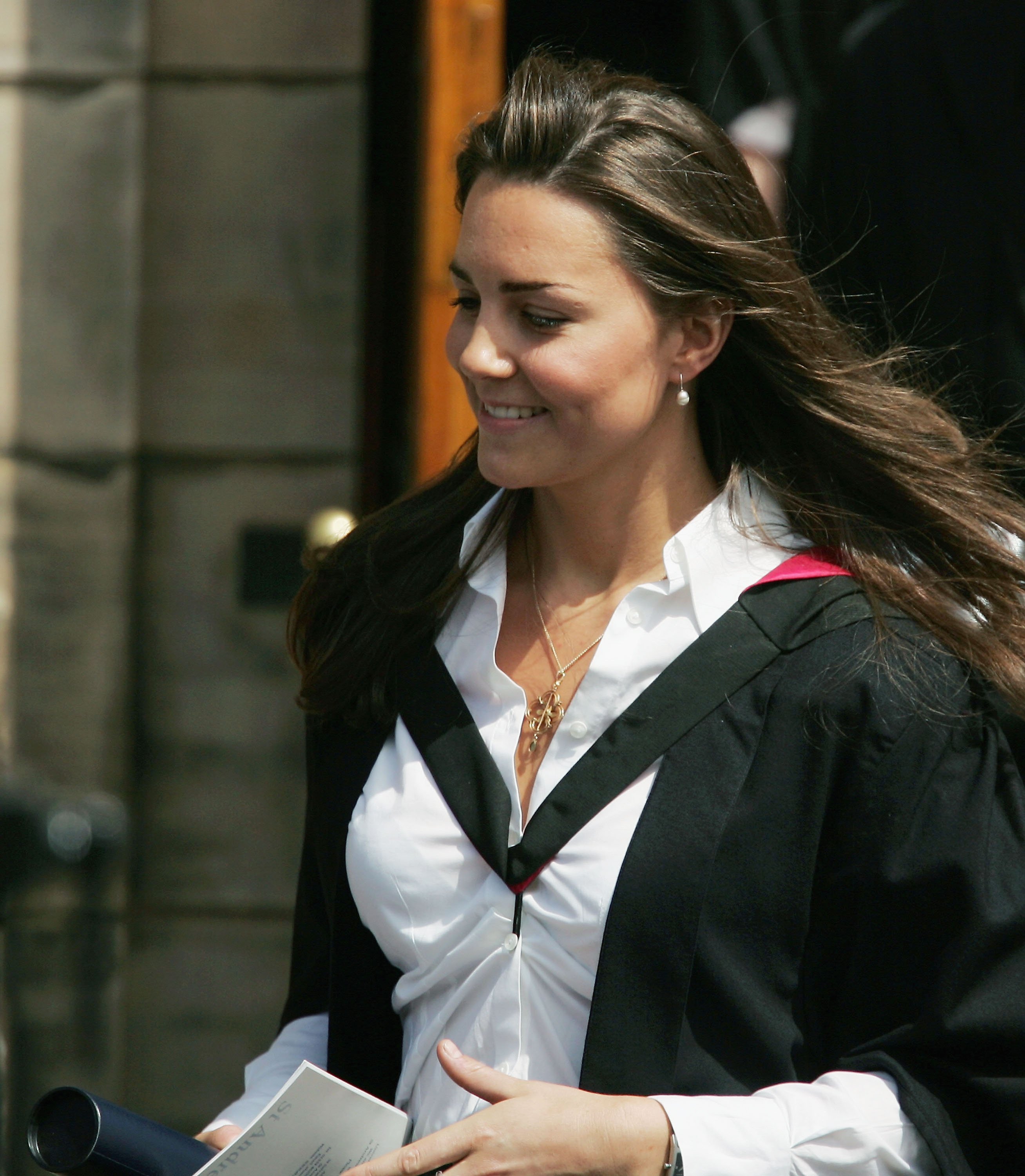 FIVE BIG QUESTIONS
The Duke and Duchess of Cambridge have been allocated more duties as members of the royal family since the shakeup that happened some time ago. 
However, the dedicated parents are making efforts not to let work get in the way of them spending time with their darling children, which is why they're taking some time off to spend with the kids over their half-term break. 
The princess came over on the podcast to raise awareness about mental and emotional health issues alongside the "Five Big Questions" survey, which is designed to generate conversation surrounding the importance and long-term impact of childhood experiences. 
Middleton expressed her love for simple things in life like "watching a fire on a really rainy day" and how those memories provide enjoyment now that her life is so busy and distracting.