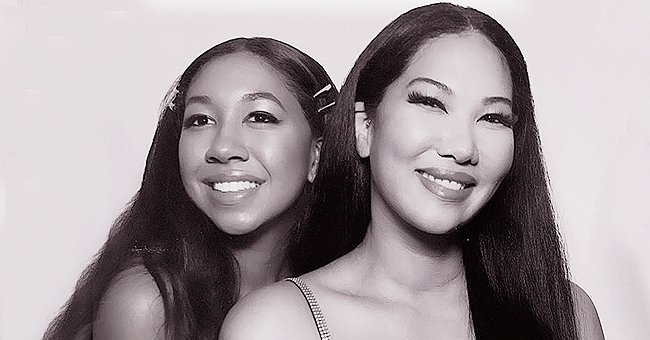 Instagram/kimoraleesimmons
Kimora Lee Simmons' Daughter Aoki Lee Jokes about Dressing like a Man in Valentine's Day Photo
Fashion designer/businesswoman Kimora Lee Simmons and Producer Russell Simmons' daughter, Aoki Lee, joked about her choice of outfit on Valentine's Day.
Aoki Lee Simmons is no stranger to the spotlight. She is a model, public speaker, and graduate student at Harvard University.
At 17, Aoki Lee helped her mother, Kimora, relaunch her fashion line, Baby Phat Fashion. Aoki, alongside her sister, Ming, served as models for the initial relaunch.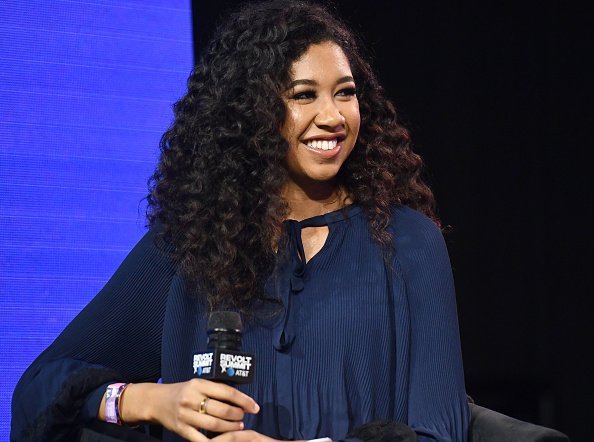 Aoki Lee Simmons attends the REVOLT & AT&T Summit on October 25, 2019 in Los Angeles, California | Photo: Getty Images
Before then, Aoki Lee gained admission into Harvard University at the young age of 16. Her father, Russell Simmons, declared that he,
"[I] didn't have to pull any strings or pay anyone to get her in ... she made it on her own academic merit."
However, her busy life did not prevent her from sharing in the spirit of Valentine's Day. Aiko took out time to share a picture with her numerous supporters.
On her Valentine's Day Instagram post, the youngster posted a cute picture of herself, with a caption that spoke about her outfit. It read, "I don't have a man, but sometimes I dress like one. Happy Valentine's Day you simps."
The photo showed Aoki Lee in a stylish unisex outfit sitting on a walkway stairs. She spotted a charming smile and a relaxed poise.
Standing before a crowd isn't a big deal for Aoki Lee, who had been preparing for the spotlight since she was little.
Nonetheless, Aoki Lee has fire in her and knows when to unleash it. She is a public speaker who can be vocal on social and political issues.
At the recently concluded REVOLT X Summit in Los Angeles, organized by AT&T, Aoki charged the audience to stand up to their political responsibilities.
The young Simmons was featured on the first day of the 3-Day Summit, where she charged the crowd to vote during elections.
One key highlight of her speech was on the impact of youth voters during elections. She told the crowd that votes from youths are central to every election.
Standing before a crowd isn't a big deal for Aoki Lee, who has been preparing for the spotlight since she was little. She and her sister, Ming, rehearsed during their mother's fashion week.
In a recent interview, Ming revealed that, "Aoki and I grew up walking the runway at the close of our mom's New York Fashion Week shows."
From all these, it's only fair to expect more news about Aiko Lee Simmons, the outstanding lady with an unusual fashion sense.
Please fill in your e-mail so we can share with you our top stories!