Kimora Lee Simmon's Daughter Ming Lee Proudly Shares Sizzling Bikini Pics of Her Mom
Ming Lee Simmons is the spitting image of her mother in a recent swimsuit post. The fashion model and designer reveals she's about to embark on a vacation. 
Ming Lee Simmons is geared up for a vacation. The eldest daughter of Kimora Lee Simmons alerted her fans that finals is almost over and then she's off.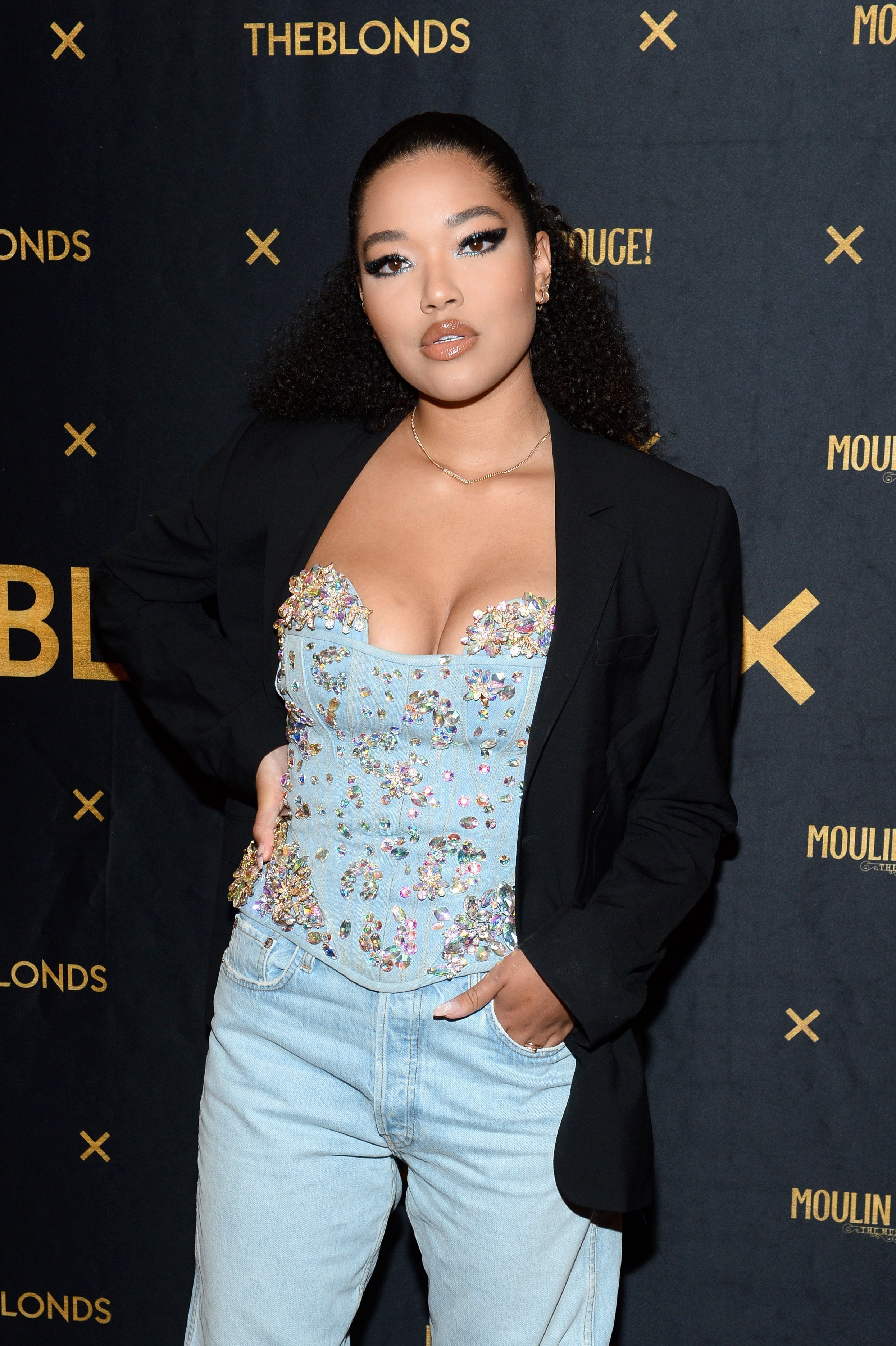 SEEING DOUBLE
Judging from the photo strips Ming shared to mark the start of her holiday, she's heading out to somewhere warm since  she's wearing a white bikini.
Ming's images are a startling reminder of how closely she resembles her mother.  In fact, at first glance, she appeared to be a young Kimora. 
Ming shares her mother's long, slender frame and fashions the same long hair. Kimora's Asian features are also evident in her 19-year-old's face. 
Ming's father is producer Russell Simmons but we can hardly see traces of him in his daughter. It's like seeing another version of Kimora in her. 
This isn't the first time in recent weeks that Ming reminded us of her uncanny resemblance to her mother. Last month, she featured in a photo shoot for CR Fashion Book and exuded her mother's vibe. Having been exposed to modeling at a young age, Ming expertly flirted with the camera. 
Today Ming isn't just following her mother's footsteps as a model but she's also learning the ropes of managing Kimora's clothing business.
STARTING EARLY
When Ming and her younger sister, Aoki Lee Simmons were still children, their mother used to bring them to her Baby Phat fashion shows. She would walk out the runway with the girls in tow at the end of every show. 
As a celebrity child, Ming gained a lot of experience in front of the camera. As early as two, she'd been featured in ads with her family. 
Ming realizes that these experiences were a gift because not every child is lucky enough to get that kind of exposure in modeling. But she did and she's grateful. "I'm deeply appreciative of those experiences," she told W Magazine in 2017. 
RISING FASHION ENTREPRENEUR
Today Ming isn't just following her mother's footsteps as a model but she's also learning the ropes of managing Kimora's clothing business. In 2011, Kimora announced the return of Baby Phat with the help of her two daughters.  
Ming is currently enrolled at New York University where she's majoring in fashion. She hopes to be a fashion designer after. To gain experience, she works at Baby Phat after school where she helps in designing clothes. Taking her mother's advice to heart, Ming may also take up law so she can use this in running her family's business. 
ON WORKING WITH HER MOTHER
Both Ming and Aoki are currently heavily involved with Baby Phat. Their different personalities complement. Ming takes on the creative side while Aoki handles financials. They work with their mother who lets them be.
"My mom leaves it up to us, not to say that she doesn't do anything, but I think she knows that we got it," Ming tells Teen Vogue. She adds that Kimora usually allows her and Aoki to sort out their differences but more often than not, they end up blending their ideas. 
As for her mom's style advice, Ming says Kimora prefers her children to exercise caution in stripping down. "Don't be too naked," is what she would often say according to Ming.