Eve from 'The Talk' Looks Regal as She Poses in Silver Wide-Sleeved Coat & Black Heels in New Photo
Ace American rapper, Eve stands like a queen in a new Instagram photo. Elegantly dressed in a silver coat with black buttons, the hip-hop act strikes a regal pose that leaves fans awestruck. 
"The Talk" co-host, Eve looked stunning in a silver wide-sleeved coat she wore for a fashion event. Coupled with the fashionable coat, the singer also had on black heels. Eve captioned the post,
"@jw_anderson thank you for dressing me for your incredible show this afternoon for #lfw. It's was such a beautiful show! ? @davidnyanzi #streetstyle."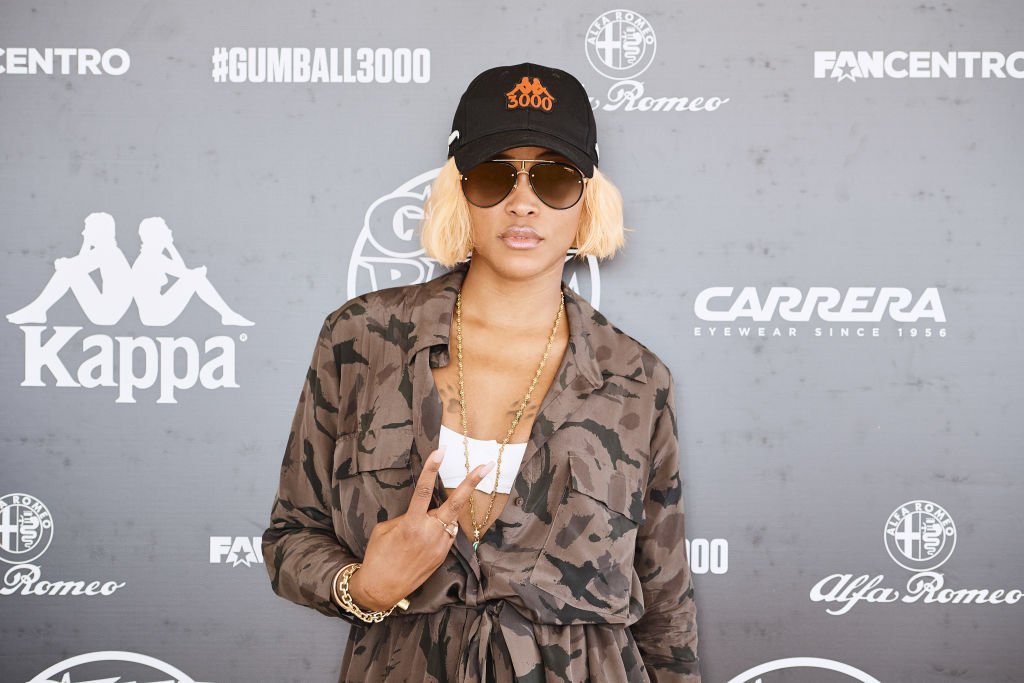 Born Eve Jeffers in 1978, the Philadelphia rapper who released her last music album, "Lip Lock" in 2013, has since settled down.
She met her beau Maximillion Cooper at a Gumball 3000 event in 2010, and they got married in June 2014 at a private gathering in Ibiza, Spain. Max told E! News that he was so happy to make Eve his wife,
"The whole experience has been amazing, and we are both so happy to have tied the knot."
The marital union, which was Eve's first marriage, seemed to have a substantial impact on her music, as the tenacious performer rested her musical prowess to focus on her marriage.
Her husband had been married before with four kids, and the rapper is crazy about them while hoping to have two for Cooper in the future. 
In June 2018, Essence magazine made a guest feature for the lovebirds to celebrate their fourth wedding anniversary.
Eve had previously shared on "The Real," the funny story of how she knew Cooper was the one. The rapper stated she didn't usually allow men to see her in her braids, but the first time Max saw her, she didn't mind and knew there was something about him. 
Closerweekly shared more updates on Eve's white husband in September 2019. According to his wife, Cooper is a lousy dancer, and one of the features that scored him points with her was the fact that he made the rapper excited about starting a family. 
Eve admitted her marriage to Cooper made her figure out a lot about her identity. From relocating to the U.K to becoming a wife and step-mom simultaneously and planning a studio album after five years, the "Tambourine" crooner hasn't stopped evolving.