Gabrielle Union of 'Bring It On' Fame Smiles and Holds Hands With Husband Dwyane Wade in Sweet Photo
Gabrielle Union and her husband Dwyane Wade looked stunning in Gabrielle's new Instagram post as they were smiled for the camera while holding hands.
Couples who have fun together often stay together. It might not be an exotic treat or an all-expense-paid trip to tropical islands; having fun can be hanging out and enjoying games.
Gabrielle Union-Wade and her husband, Dwyane Wade, served major couple goals when Gabrielle took to Instagram to post a picture of both of them looking adorable after what might have been a game of spades.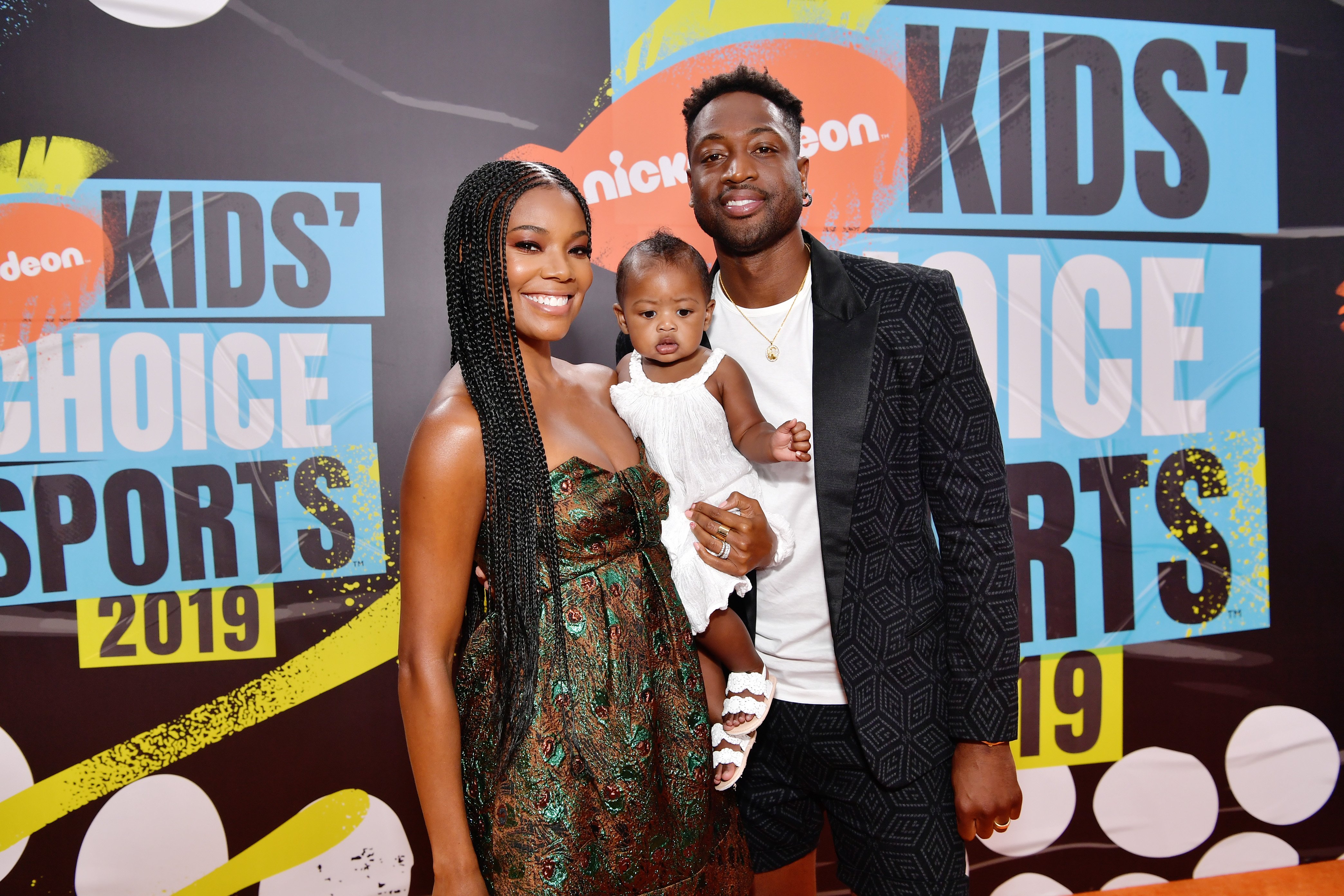 The couple looked spectacular, just smiling and holding each other's hands. Gabrielle wore black silk trousers with a white blouse and a checkered coat, which she had draped over her shoulders. She finished off the look with black high heeled boots and a small clutch purse.
Dwyane, on the other hand, wore a black polka dot suit with a pink turtle neck shirt, and he finished off his look with black boots and a pair of sunglasses. Gabrielle captioned the picture:
"Mom & Dad Play Spades People Visit Dad While He's About To Play His Hand & He Does Not See What Led & The Rest Is History ??? #LosersBracketLosers."
The comments section was teeming with lots of people expressing their opinions about the image.and also about Gabrielle and Dwyane generally.
While some took the opportunity to commend them for the progressive work they were doing with their daughter, who recently decided to change from being a boy to a girl, others, on the other hand, lashed out at them.
The family has been supportive of Zaya's decision.
Interestingly, while in an interview with Andy Cohen on"WWHL," Dwyane revealed that one of the ways he and his wife of almost six years ensured they kept things spicy in their relationship was by role-playing.
The former NBA superstar revealed that sometimes he and his wife would get dressed and hit the club as strangers with him trying to flirt with her and win her back. He also said:
"We keep it fresh. We try to keep it exciting. You get into a routine sometimes, and you'll be like…tomorrow. And then tomorrow goes into two months where you get no action. So we gotta do roleplay."
The couple tied the knot in 2014. They started dating in 2008 with a brief split in 2013. The duo are parents to 6 children: Zaire and Zaya from Wade's previous marriage, Dahveon whom he adopted, Xavier from his fling during his split with Gabrielle and Kaavia, his only child with Gabrielle.
The former basketball star and his wife have been in the news of recent following the announcement that their son, Zion, had decided to be a transgender and will now be referred to as Zaya.
Speaking of this decision, the family has been supportive of Zaya's decision and has called the process a learning journey for all members of the house.
Dwyane and Gabrielle may not have everything on lockdown when it comes to parenting, but the couple has decided to ensure that they have a listening ear for their children irrespective of the situation or issue to be discussed.