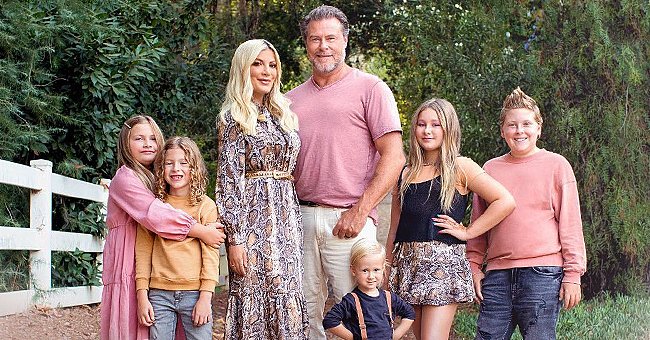 Getty Images
Tori Spelling & Dean McDermott Adopt New Rescue Dog and Welcome Him into Their Family of 5 Kids
"Beverly Hills 90210" alum, Tori Spelling and her husband, Dean McDermott, have added a rescue dog to their already large family with six kids.
Recently, BH9210 star, Tori Spelling took to Instagram to post a set of photos of the latest addition to their family, a rescue dog. In the caption, the mother of 6 wrote,
"Meet the newest member of our #happychaos family…"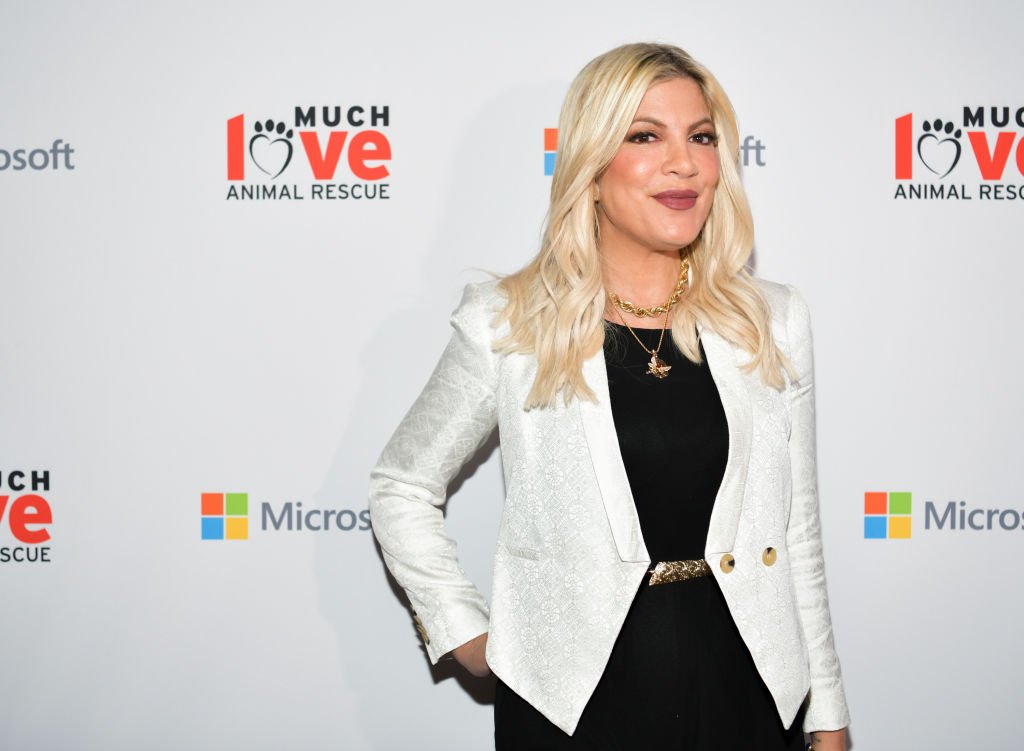 Tori Spelling attends the Much Love Animal Rescue 3rd Annual Spoken Woof Benefit at Microsoft Lounge on October 17, 2019. | Photo: Getty Images
In one photo, the actress and her husband, Dean McDermott, held the new rescue dog in their arms.
Spelling spoke about her old dog, a rescue dog named Ferris. Sadly, Ferris passed away some time ago, and Tori expressed how sad it was to lose her friend for 19 years. She said that she and Ferris were both "family and roommates," and that he was with her through many situations in her life such as,
"Marriage, death, babies, babies, and more babies."
Tori Spelling said in the post's caption that Ferris taught her a lot about caring for a "neglected" animal.
Spelling admitted to first being intimate with McDermott while she was still married to Shanian.
She also said that her kids requested for a dog of their own and that the white and brown puppy "stole" the hearts of Spelling and her husband. The pup who's yet to be named will be joining the family this weekend.
Tori and her husband, Dean, have a large family of 6 children. The eldest child, Stella, 11, was born to Spelling from her previous marriage to Charlie Shanian. McDermott and Spelling had their first child together, Liam, while they were still making their first reality TV show, "Tori and Dean: Inn Love."
The couple has three kids born from their union, Liam, Hattie, Finn, and Beau. Jack Montgomery, who Tori referred to as her "bonus baby" in one post, was born in 1998, to the marriage between Dean and his ex-wife, Mary Jo Eustace.
Although Dean and Tori had an unorthodox start to their relationship, the two of them have managed to raise a happy and successful family. Spelling admitted to first being intimate with McDermott while she was still married to Shanian.
The couple definitely had their ups and downs with rumors of infidelity on Dean's part, and even health scares.
Tori and her husband still keep things in their union hot, as McDermott explained in an interview. He told how placing the marriage as a priority and doing things together as a couple and away from the kids help to keep the fire burning in their love.
Please fill in your e-mail so we can share with you our top stories!