Atlanta Girl Goes Viral for Full Target-Themed 8th Birthday Party at the Retail Chain
It was a truly happy birthday for this eight-year-old who was a Target employee for a day who chose to have a birthday party at the popular retail store. 
An 8-year-old girl is the talk of the town after she celebrated her birthday at a Target store. It's rare but it happened.
Brayden Lawrence is a fan of the retail chain and her only wish was to scour the aisles of the popular retail store with 10 of her closest friends and pretend they were employees for a day.
If you're wondering if Brayden's family shut down the store to make this happen, that wasn't the case.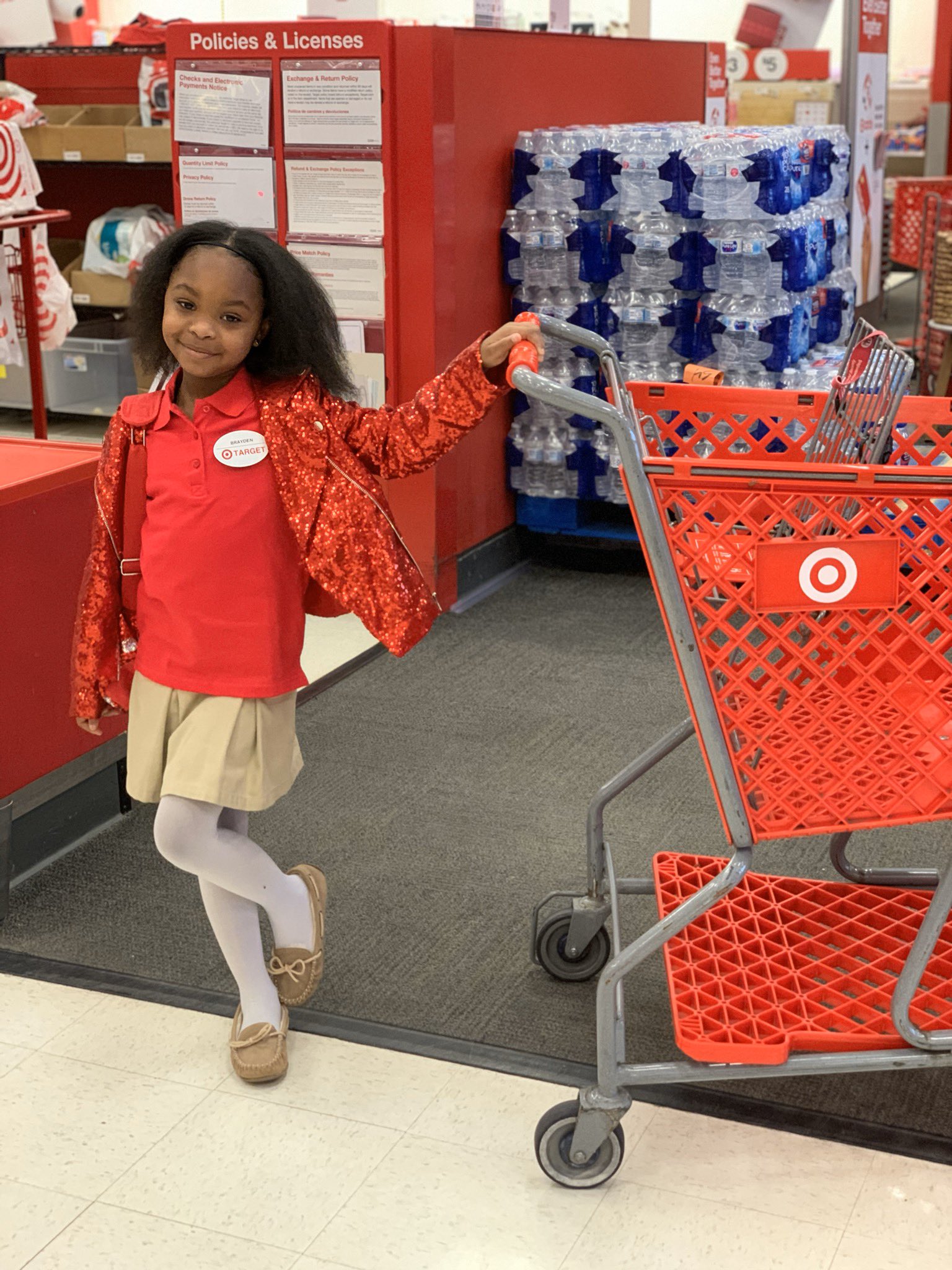 WISH GRANTED
The idea seemed impossible but Brayden's mother, Jessica Smith and her aunt, Rikki Jackson, pulled it off. They merely sounded off the request to the manager of their neighborhood Target in Atlanta, Alberto Sanchez who responded positively. In fact, the idea was so novel he looked forward to hosting.
And Sanchez made sure it would be a party Brayden would never forget. He prepared uniforms, name tags, and walkie talkies for each of Brayden's guests so they could pretend they were employees for a day.
"They were basically like Target team members, which was pretty cool," the manager told CNN.
When it's your birthday and you got to shut Target dowwwwnnnn! pic.twitter.com/0pgXUTxRhd

— Rik (@RikDrip) February 16, 2020
EMPLOYEE FOR A DAY
The activities included a scavenger hunt where kids were made to search for items in the store. The finale was any item worth $10 which they wished to take home.
Rikki further shared that the girls were given gift cards that they could use to purchase anything they wanted. And Brayden got a kick out of checking them out acting as the cashier in counter 8.
"We couldn't get the scanner out of her hands!" Rikki shared of Brayden's excitement.
We bought all the kids gift cards to spend on an item of their choice and my niece got to check them out! Thanks so much @Target Campcreek!!!! pic.twitter.com/dcfssKC5CS

— Rik (@RikDrip) February 16, 2020
A SPECIAL TREAT FROM CUSTOMERS
Photos of the occasion tweeted by Rikki revealed the girls had a blast. Brayden stood out wearing a sparkly red jacket over her uniform. Of course, there was also a Target-inspired birthday cake with matching donuts to complement the icy treats the girls shared.
If you're wondering if Brayden's family shut down the store to make this happen, that wasn't the case. According to Alberto, the party was specifically scheduled at 10 am so store traffic would be light.
And it was a good thing that customers were welcome because Brayden received special gifts from some of the walk-in customers who were delighted by what they saw.
Seriously Manager Albert was the best!!! Thanks so much @Target!!!! pic.twitter.com/nbYy4dUIIH

— Rik (@RikDrip) February 16, 2020
BEST BIRTHDAY EVER
In the end, Brayden was pleased. "We shopped at Target and we got whatever I want and that's all," she said.
A spokesperson for Target was equally glad to have made Brayden happy on her birthday. Jacqueline DeBuse told CNN that they were delighted to go "above and beyond" for their guests. In the company's Twitter account, they described it as the "best birthday ever."
My niece really just had her 8th birthday at Target lol! She's obsessed 😂 pic.twitter.com/NGJz7xB3JG

— Rik (@RikDrip) February 16, 2020
OTHER TARGET CELEBRATIONS
Though Brayden's party was a first in her neighborhood Target, this wasn't the first time a child pulled off a Target celebration. In 2016, Parker Cook celebrated his 7th birthday at a Target in Liverpool. Like Brayden, Parker enjoyed a scavenger hunt with his friends.
Meanwhile, in 2017, a couple granted their daughter's wish of having a Target party by staging one in their own home. Emily Kern's daughter, Charlie woke up from her nap to see their house transformed into her very own Target complete with food from the popular chain and shopping activities.
Best. Birthday. Ever. ❤

— Target (@Target) February 17, 2020
Clearly, many kids are thinking out of the box these days when it comes to themes for their birthday celebrations. Luckily, their favorite neighborhood store, Target is more than welcome to oblige.