Diane Amos, Known as the Pine-Sol Lady, Opened up about Struggles of Being a Single Mom
Diane Amos, best known as the Pine-Sol lady, is one of the most popular product spokespersons in the US nowadays. Her life was not always easy, though.
During an interview for Pine-Sol, she revealed that she grew up in Indianapolis, Indiana, in "ghettos." Diane said that dealing with the level of poverty that she experienced was hard, but that her mother always had a "vision."
"There's never a time you can just be satisfied being where you are."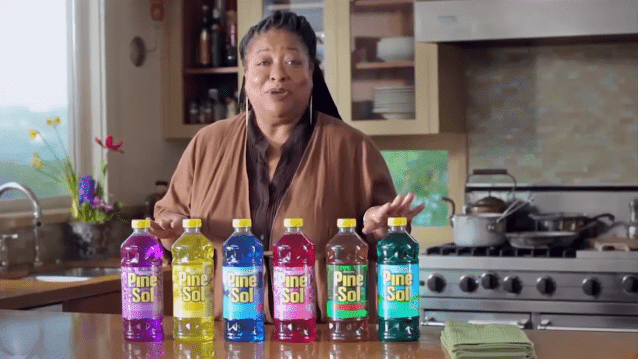 DIANE AMOS' DIFFICULT YOUTH
She would always tell her daughter that her surroundings were not her destiny, but where she was at a certain point. The Pine-Sol lady also shared some details about the lowest moment in her life.
According to Diane, who has worked in projects such as "Patch Adams," "Sweet November," and "Nine Months," it happened "many years" in the past when she was a struggling single mother with "two or three jobs at one time."
She pointed out that, after finishing her day-time job, she would go to her mom's house with her son to have dinner, "hopefully" have a short nap, and then do a comedy show later in the night.
Diane would later pick her son back from her mother's place, return home, and start over day after day. The Pine-Sol lady dug deeper in those challenging times in an interview with Oprah's "Where Are They Now."
A LIFE-CHANGING EVENT
There, she emotionally recalled one of the situations that impacted her the most. Diane said that one day, she had "so many things to carry" from her car to her house but was exhausted.
Instead of going in right away, she thought that her best choice was to take a little nap in the vehicle with her son while she recovered some energy.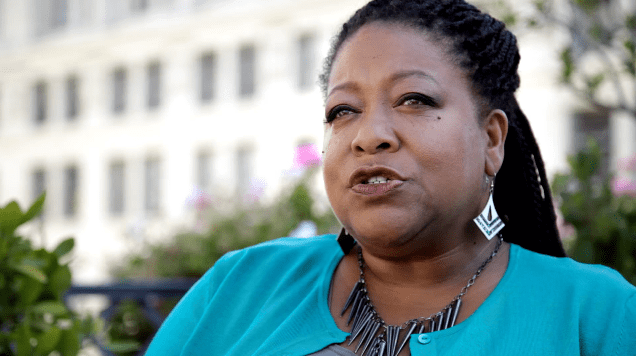 Diane probably slept longer than she expected because it was a police officer knocking on her window that woke her up. The Pine-Sol lady added:
"He says to me, he goes, 'Are you okay?' I said, 'I am.' [He said], 'you know what? It's just not safe out here for you to be taking a nap with your baby.' So, he carried all my stuff upstairs."
Fighting back the tears, the Pine-Sol spokesperson confessed to getting emotional every time she talks about that moment because that's when she knew that she had to keep going.
Diane learned a lot out of her struggles, which is why she shared a piece of advice to women facing challenging times.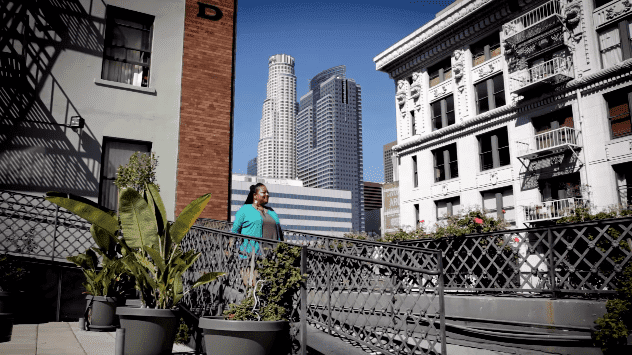 In short, she asked them never to get stuck in the "immediacy" of their problems because, no matter the situation, that moment doesn't define anything about them except for the place where they are at that specific time. Diane added:
"They have to rise above it all the time. There's never a time you can just be satisfied being where you are. Even when things are really good, rise above it by helping someone else get really good."
THE LIGHT AT THE END OF THE TUNNEL
Fortunately, Diane's life changed when she was cast as the Pine-Sol lady in 1993 thanks to one of the writers who happened to be a "regular fan" of her shows.
He asked producers to include Diane in the audition process and, after taking a "long, long time" to make up their minds, they finally gave her the job.
Sadly, the Pine-Sol lady has received some backlash throughout all the years she has been the company's spokesperson, especially during the first years.
However, she considers that those negative comments regarding her job were more of a type of "systemic racism" than attacks on Diane Amos per se because, at the end of the day, she earned her place as a national spokesperson for a national product.