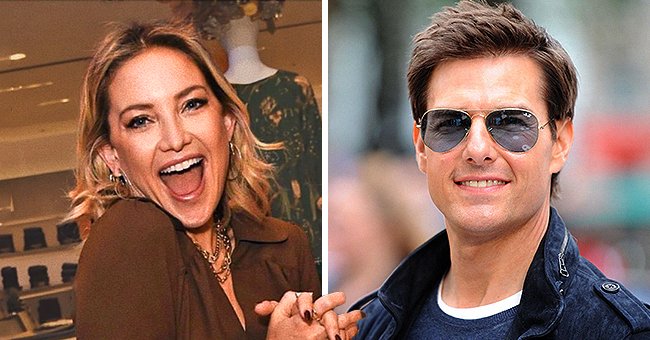 Instagram/katehudson. | Getty Images.
Kate Hudson Talks about Childhood Crush Tom Cruise and How He Once Scaled 8-Ft Gate to Crash Her Party
Kate Hudson enjoyed the party life in earlier years with her brother Oliver, even though some situations didn't appeal to the "control freak" in her, including the time Tom Cruise scaled their fence to join in the fun.
Kate and her brother Oliver joined Ellen DeGeneres on her show on Thursday, and a funny story came out as the two siblings talked about their bond as children versus now.
As children, Oliver and Kate weren't friends, so to speak, but as they got to their "party years," the pair became close.
Together the siblings organized massive parties at her mom, Goldie Hawn's home, and it's on one such an occasion that Kate got the ultimate surprise.
With upwards of 400 people partying, the "control freak" in Kate had her paranoid about anyone else coming in. So, she watched the door - and suddenly, Kate saw someone scaling the eight-foot fence. But then she saw who it was, as Kate said:
"They come off and they do a back handspring and pose down and I'm about to yell at this guy... and it's Tom Cruise!"
Kate must have been delighted when he should up, as she had a crush on him once upon a time. Admittingly "crazy" about Tom Cruise, Kate used to watch and rewind certain takes in his film "All The Right Moves," just to admire particular body parts.
During an interview in 2011, Kate couldn't stop gushing and blushing about her childhood obsession with Tom Cruise, as she said:
"I remember I was watching it, I was really little, and I was like, 'Oh my God.' I went back and I re-wound it…"
Kate has since gone on to have children herself and is open to having more. A mother of four, the actress shares her three oldest children with ex Matt Bellamy.
Having found love with Danny Fujikawa after their split, the couple welcomed Rani, their first child, and daughter together in October 2018.
Open to welcome another addition to the family within the next three years; Kate said that Rani reached the age where she is considering another baby.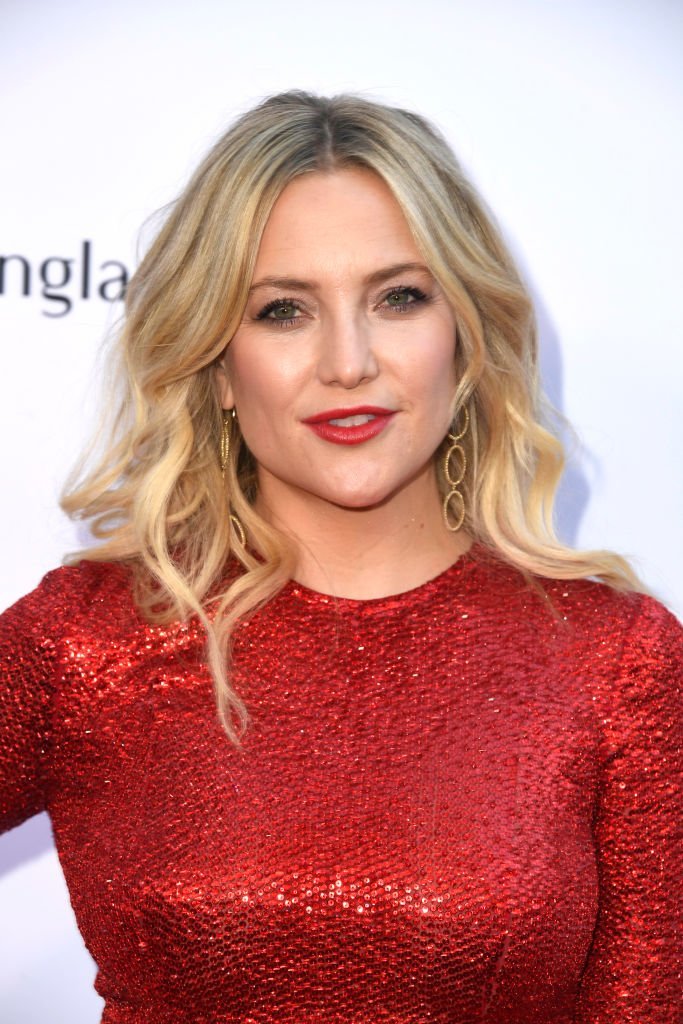 Kate Hudson attends The Daily Front Row's 5th Annual Fashion Los Angeles Awards at Beverly Hills Hotel on March 17, 2019, in Beverly Hills, California. | Source: Getty Images.
Danny and Kate Hudson thoroughly enjoyed alone time together last month, when they went to St. Moritz in Switzerland for a romantic getaway.
Delighted at the romantic getaway, but less impressed by the icy location, Kate shared picture updates of the beautiful snowy slopes and of them lovebirds "ski kissing."
Please fill in your e-mail so we can share with you our top stories!