Kate Hudson Shares Romantic Photo of Baby-Free Trip to Switzerland with Her Boyfriend Danny Fujikawa
Actress Kate Hudson is not a fan of ski kisses and showed that when she shared romantic pictures of herself and her boyfriend, Danny Fujikawa, from their "baby-free" trip to Switzerland. 
There were no kids allowed in Kate Hudson and Danny Fujikawa's romantic trip to the icy slopes of St. Moritz, Switzerland, and the sweet couple ensured that they enjoyed every minute of it
The actress shared four pictures from the trip, which showed the moment Danny kissed her warmly, as well as the moments that followed.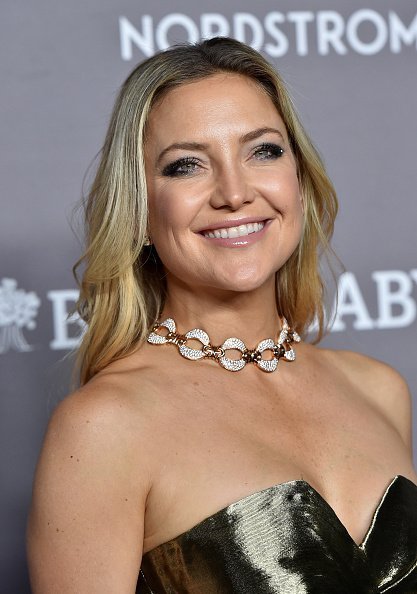 The first photo showed the lovebirds, clad in their winter clothing, as they shared a romantic kiss. Behind the couple were beautiful landscapes, all covered in ice. 
The rest of the photos showed Kate's reaction to the kiss, as she winced and laughed happily, while Danny held and stared lovingly at her. In her caption, the mother of three revealed she wasn't a fan of ski kissing, writing:
"Ski kiss…not really my thing #firsttripawayfrombabytogether #thankyousaintmoritz [emojis]."
Kate and Danny have known each other for fifteen years, with Danny being the stepbrother of Kate's best friend. They are also reported to have been dating since 2017. 
Kate Hudson has three children, sons, Ryder, 15, and Bingham, 8, and a daughter, Rani, who she gave birth to in October last year. 
I've also cursed in front of them, and I also haven't shown up for things because I was out of town
While she shares Rani with Danny Fujikawa, she shares Ryder and Bingham with her ex-husband, Chris Robinson, and ex-boyfriend, Matt Bellamy, respectively. 
Being a mother of three could be a cumbersome task, but Kate Hudson has found a way to balance her workload with parenting. She shared how she could do this in an article she wrote on the cover of "Women's Health." She said:
"I make mistakes all the time. I've yelled at my kids too much, and I've also cursed in front of them, and I also haven't shown up for things because I was out of town."
In continuance, the 40-year-old said that at the same time, she also had days when she felt like a supermom, whereby she is cleaning, doing homework, changing diapers, and that it worked out. 
Kate Hudson added that what she has learned and continues to learn from all of these is that she is doing the best that she can.
Kate is also siblings with Oliver Hudson, who is also a Hollywood actor and producer. The siblings have a podcast together, called "Sibling Revelry," which explores the sibling bond, family dynamics, as well as the human mind and body. 
Kate Hudson is many things rolled into one—mother, lover, sister, actress, superstar, and so much more. Maybe one day, she could add Ski kisser to that list. No, thanks!