Getty Images
Duane Chapman Explains His Fake Proposal to Moon Angell on 'Dr Oz'
Duane Chapman, best known for "Dog the Bounty Hunter," has been making headlines ever since he proposed to his longtime assistant Moon Angell during an episode of the "Dr. Oz Show."
Unfortunately, Duane's beloved wife, Beth Chapman, passed away on June 26, 2019, following her journey with throat cancer.
Duane would have dated Moon had she agreed.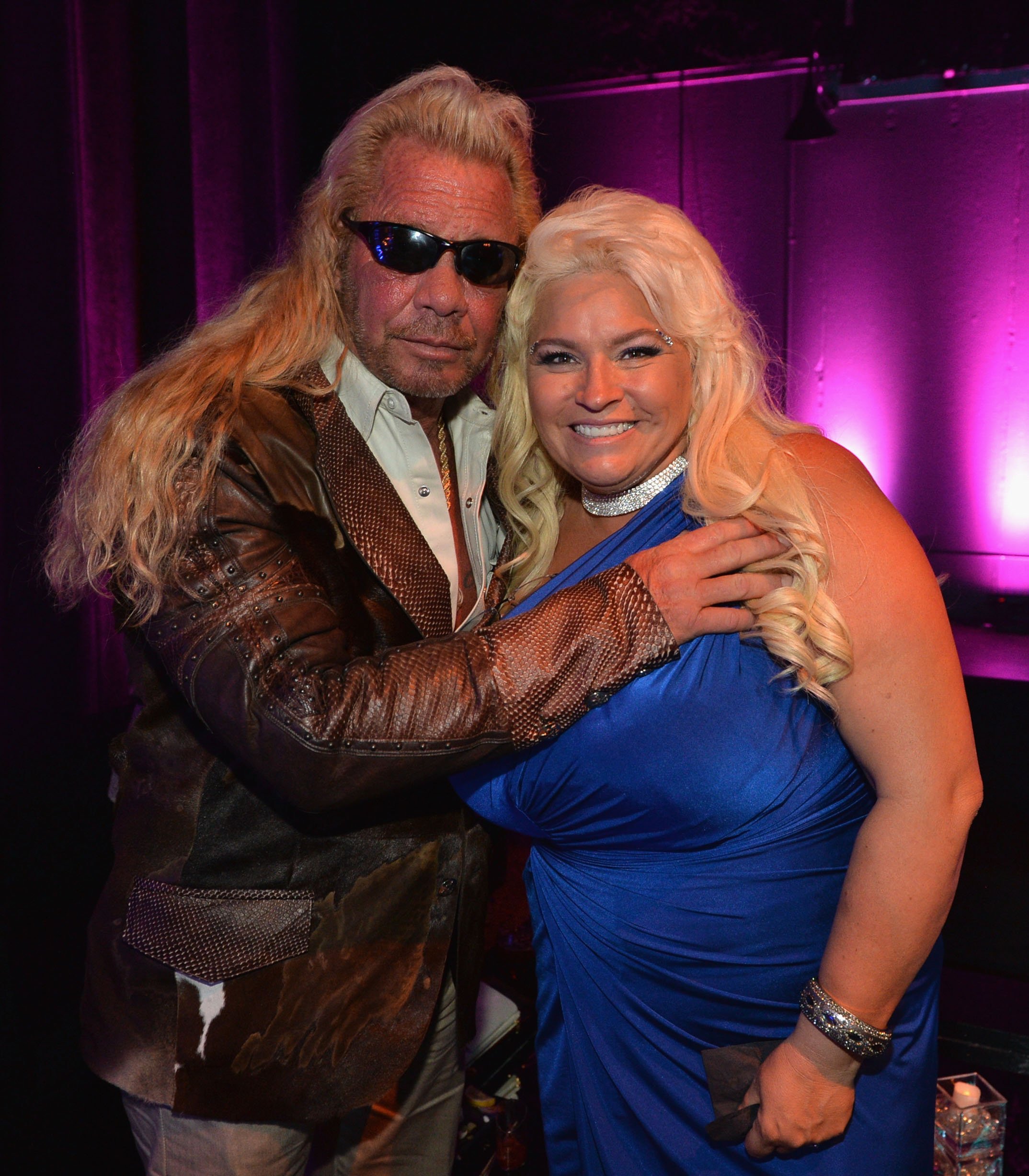 Beth and Duane Chapman on June 5, 2013 in Nashville, Tennessee | Photo: Getty Images
DUANE "DOG" CHAPMAN AFTER BETH'S DEATH
After her death, Duane has mourned his loss both in private and public, frequently uploading touching messages and photos on social media and even opening up about the topic on TV shows.
However, reports about him being in a relationship with his and Beth's longtime friend and assistant Moon Angell started circulating on the Internet following some so-called hints.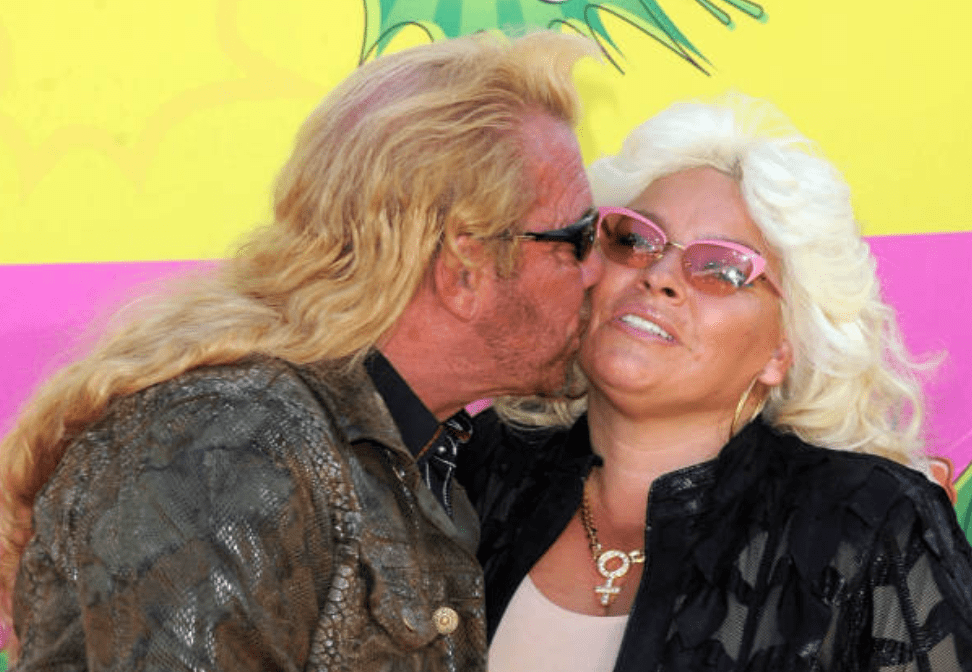 Duane Chapman with his wife Beth in Los Angeles, USA, on 23 March 2013 | Photo: Getty Images
One of them took place back in January after the bounty hunter told Radar Online that, unlike his children who are "grown and gone on their own," Moon had been with him throughout the darkest period of his life.
He admitted to needing her at that point and that, although nobody could be or replace Beth, he didn't have to be "so sad."
HIS RELATIONSHIP WITH MOON ANGELL
Duane Chapman also pointed out that he had been praying so that God could put someone in his life to take away the loneliness. He said:
"I know Almighty God hears my broken heart, and I didn't ask him for another Mrs. Chapman, but I asked him for a friend, and He gave me Moon."
If that wasn't enough, Duane uploaded a pic on Instagram posing next to Moon and showing his gratitude in the caption.
Apart from that, Moon had been living with the TV personality in his Denver house for a while as a way to help him run his home and life.
REASON BEHIND DUANE'S PROPOSAL
In early-February, both Duane and Moon appeared on the "Dr. Oz Show." There, the bounty hunter surprised everybody by asking Moon to marry him, but she refused.
As expected, the situation caused quite a stir, which led Duane to talk about his relationship with Moon during an interview with ET. First, he pointed out that they had never dated.
He then said that, although he planned his marriage proposal on "Dr. Oz," it was not rehearsed, and nobody else knew what he'd do. Duane pointed out that he did it as a desperate way to try to stop all the rumors about them being dating. He said:
"I knew that she would say no, and once she said no, that did it. 98% of the rumors went away. The lies went away."
The "Dog the Bounty Hunter" star confessed, though, that he would have dated her had she agreed because she was "accessible" in a way that he wouldn't have to explain everything.
Apart from that, Duane revealed that Moon once told him that nobody would ever love him as Beth did and that he had to stop looking for that.
Moon's wise words stopped Duane "dead" in his tracks because, when you lose a spouse, "you're looking for that again, there's somebody that's got to [love you that way]."
The TV personality remarked that even though he was not dating at the moment, he felt like he was getting ready to go out with someone finally.
LYSSA CHAPMAN'S THOUGHTS ON MOON
Duane Chapman's children were also part of the conversation. He admitted that his sons were okay with the idea of him dating again. His daughters, on the other hand, considered that women would date him only because of his money and celebrity status.
Speaking of his daughters, Lyssa Chapman was the one member of the family who categorically opposed to a possible relationship between her father and Moon.
In a tweet, she labeled Beth and Duane's assistant as a "disgusting woman" for moving in with her dad only weeks after he lost his wife. She also complained about how Moon replaced Beth's closet with her own belongings.
Talking to Dr. Oz, Duane Chapman and Moon Angell pointed out that Beth's closet was an emotional trigger that didn't help him get through the mourning process. At the moment, the bounty hunter is still coping with his late wife's death while keeping himself focused on his career.
Please fill in your e-mail so we can share with you our top stories!