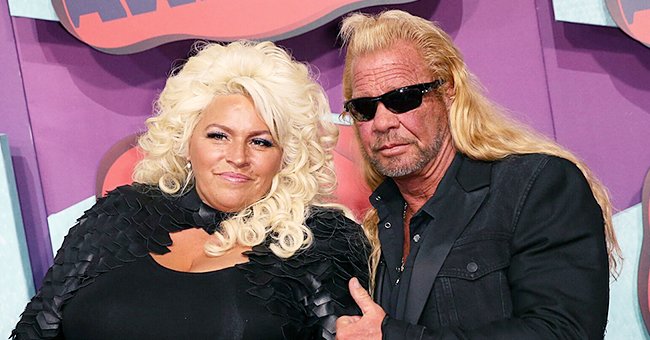 Getty Images
Duane 'Dog' Chapman Shared Photo of Late Wife Beth on 1st Valentine's Day since She Passed Away

Duane Chapman is still struggling to cope with the loss of his wife, Beth. The passing of Valentine's Day was especially difficult, and he made that clear on social media.
On Friday, Duane Chapman took to Instagram to celebrate — or rather, to mourn on — the arrival of Valentine's Day. Since losing the love of his life last June, almost every holiday has been tumultuous for him.
Duane, 67, has been very forthcoming throughout the months that followed Beth's death last June. Sadly, the female bounty hunter passed away after battling lung and throat cancer. Duane's post is found below.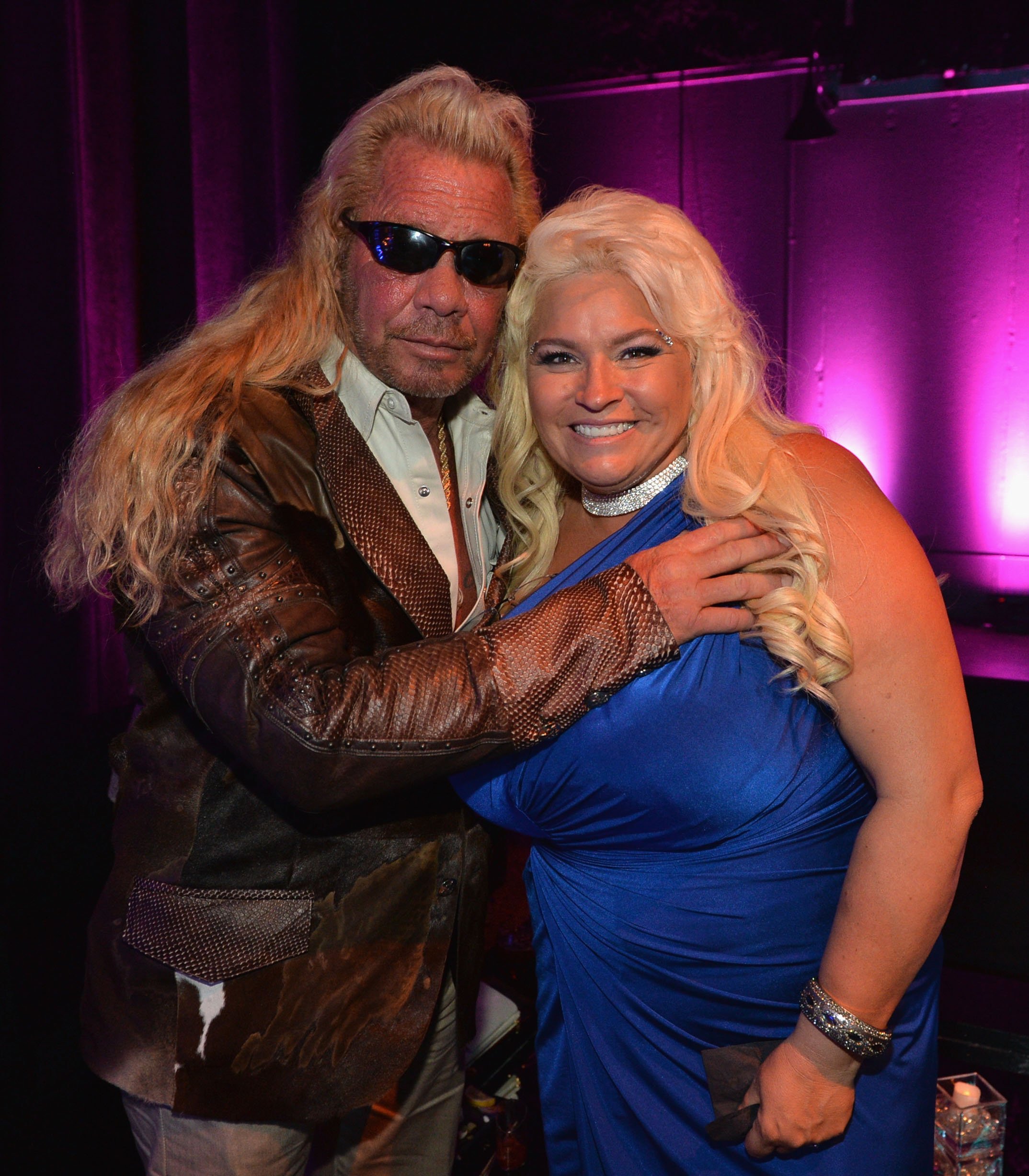 Duane and Beth Chapman at the CMT Music Awards - After Party at Rocketown on June 5, 2013 in Nashville, Tennessee | Photo: Getty Images
Duane deeply misses Beth
Last week, Duane appeared on Entertainment Tonight to open up about what he misses about his wife and how he's coping. "They say time heals all wounds. No, it doesn't," the reality star said.
His post on Friday reflected similar sentiments. Duane shared a closeup frontal photo of Beth, who wore her classic voluminous blonde curls out as well as a black outfit. Beth was both a fashionist and hardcore.
Wishing Beth was here
In the caption, Duane wrote: "How I wish upon a star where are YOU BETH WHERE ARE YOU !!" In the comment section, fans flocked to comfort the heartbroken bounty hunter.
Many of them said that Beth was with Duane or in heaven, or all around him. "She's with you always," said one fan. Yet recently, Duane was on the receiving end of lots of criticism for his actions.
Duane creates drama
After appearing to spend lots of time with longtime assistant Moon Angell, Duane's family called him out publicly for moving on too fast since Beth passed away. Duane attempted to put the rumors to rest on television.
He visited the "Dr. Oz" show with Angell and, in a surprising twist, proposed in front of the cameras. Duane would later explain to ET that he planned to do it beforehand, though Angell didn't know.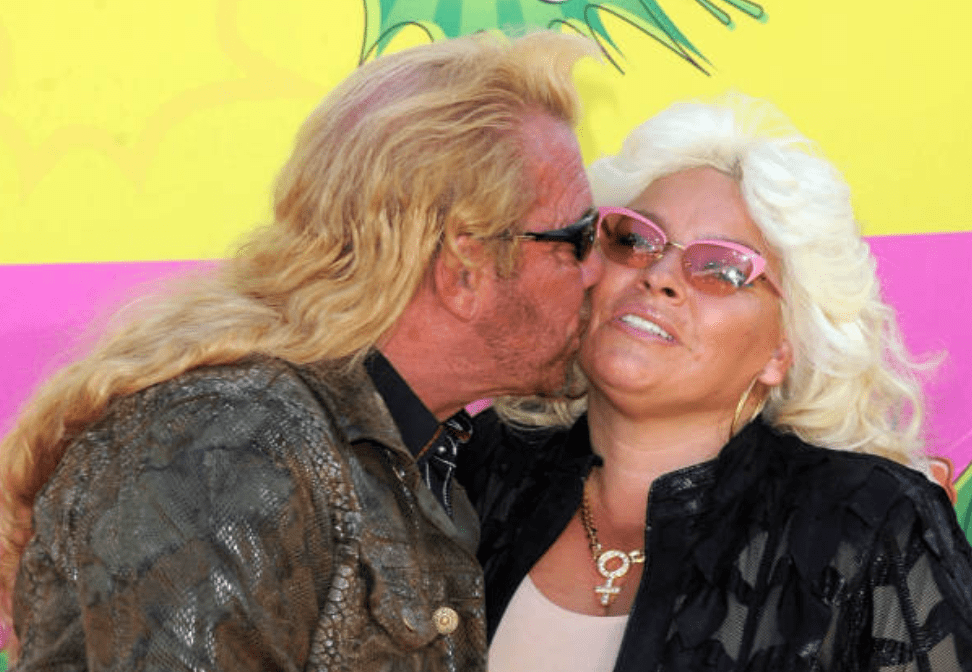 Duane "Dog" Chapman kisses his wife Beth Chapman, as they arrived at Nickelodeon's 26th Annual Kids' Choice Awards, in Los Angeles, USA, on 23 March 2013 | Photo: Getty Images
Why he chose Moon
The "Dog the Bounty Hunter" star admitted that he was spending more time with Angell because she used to be friends with Beth and would sometimes talk about her.
Duane also confessed to deep loneliness that made him go looking elsewhere for the love he shared with Beth. Before the entire "Dr. Oz" episode came out, Duane was in hot water with fans.
Fans saddened and outraged
The preview clip for the episode which showed Duane's proposal came as a shock to longtime viewers who saw it as disrespectful to Beth and contradictory. They took to Twitter to react.
Not only did he say he'd promise not to marry again back in August, but he was also very focused on her throughout the months after her death. We hope Duane can cope better as time goes by.
Please fill in your e-mail so we can share with you our top stories!