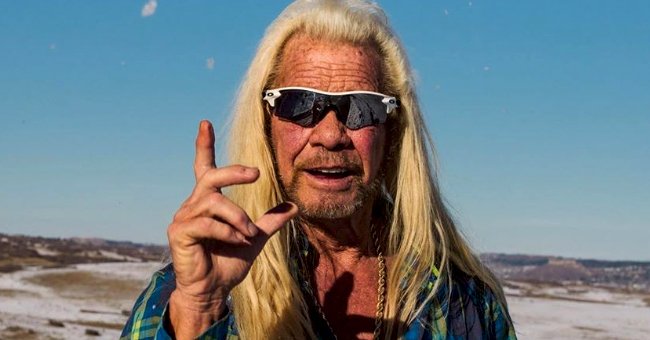 instagram.com/duanedogchapman
Duane Chapman Slammed by DTBH Fans after Apparent Proposal to Beth's Friend Moon Angell in 'Dr Oz Show' Clip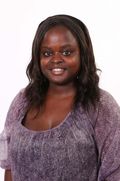 Fans expressed their disappointment in Duane "Dog" Chapman over the possibility of an engagement to his late wife, Beth Chapman's former assistant and best friend.
After weeks of speculation over Duane "Dog" Chapman's relationship with his late wife, Beth Chapman's former assistant and best friend, Moon Angell, the cat is finally out the bag.
In a clip for an episode of "The Dr Oz Show," which is airing on February 3rd, "Dog" shocked Moon when he blurted out a marriage proposal during their interview.
The news came as a shock to many fans who have watched "Dog" continually profess his love for Beth in the seven months since her passing.
In August 2019, he admitted to PEOPLE that he promised Beth he would never marry again. He explained how she encouraged him to move on, but they both made a pact to never marry again. Remembering that promise, one fan shared their sadness in a tweet.
In the months since Beth's passing from throat cancer, "Dog" has been very vocal about his grief, admitting that he feels lonely and had always been used to being in the company of a woman. Another fan shamed him saying:
"Dog I am so disappointed in you. I know you are lonely. But give me a break! @mrsdogC would be so angry & will probably haunt you forever. #lonelydenialangernoacceptance."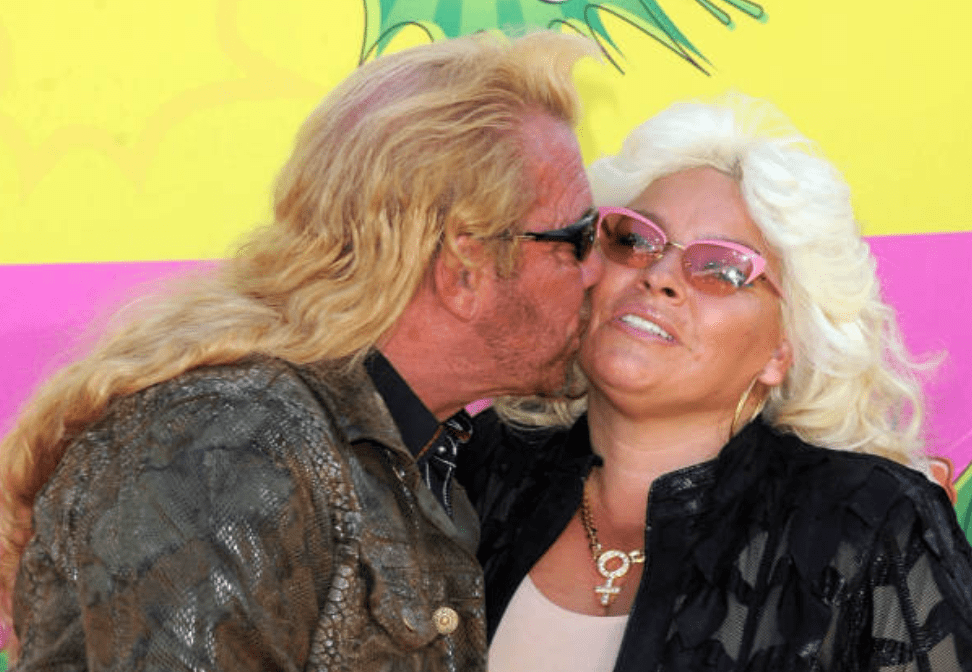 Duane "Dog" Chapman kisses his wife Beth Chapman, as they arrived at Nickelodeon's 26th Annual Kids' Choice Awards, in Los Angeles, USA, on 23 March 2013 | Source: Hubert Boesl/picture alliance via Getty Images
"Dog's" fans are not the only people disappointed in the possibility of him marrying Moon. His daughter Lyssa Chapman was the first person to call them out on their relationship.
She accused Moon of dating one of "Dog's" sons, and said she is trying to advantage of him while he grieves. In their ongoing feud on twitter, she has called Moon a thief, manipulator, and con-artist. One fan didn't have much to say but warned him about the marriage.
According to The Sun, Moon was such good friends with Beth that she served as a bridesmaid at her and "Dog's" wedding in 2004. Sources close to the family have their reservations about her too, one person revealed:
"Beth told people because she knew Moon's intentions, which were to get Duane to trust her, so she could control every aspect of his life. Moon has always fought Beth for Duane's attention."
TMZ reports, "Dog" and Moon are not engaged, and the proposal happened because he was emotional and got caught up in the moment.
However, it is also reported that Moon has been coy on social media when asked about the proposal, and isresponding to the question about their engagement saying, "he asked..make sure you watch Oz [Kiss emoji]."
Please fill in your e-mail so we can share with you our top stories!