Lil Scrappy Shows He's a Doting Dad in Precious Photo with Daughter Emani Richardson
Lil Scrappy shows off his relationship with eldest daughter Emani Richardson, whom he shares with ex-girlfriend Erica Dixon. 
Lil Scrappy made sure to take his darling daughter Emani Richardson out on a Valentine's Day date to show her just how much she means to him. Speaking of their relationship, he said:
"Happy Valentine's Day to my princess, [Emani], you are the reason my heart has bearing this long great kid and spirit. I love you."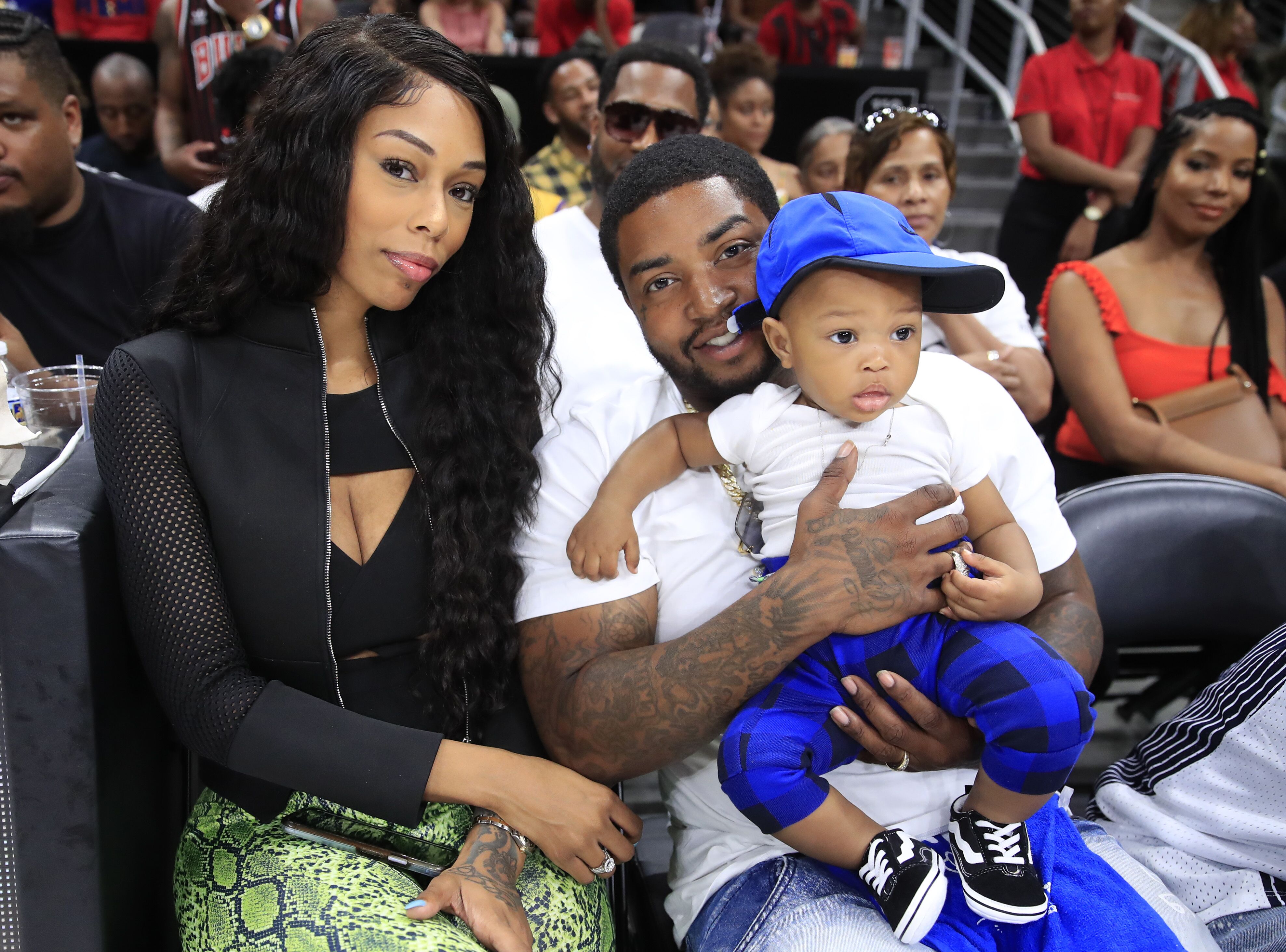 PAST TENSIONS WITH ERICA DIXON
It wasn't always this way between Lil Scrappy and Emani, as years ago, the actor claimed that his ex-girlfriend was hiding their daughter from him. The "Love & Hip Hop Atlanta" star argued that Dixon moved to a new home just to hide their daughter from him and make him miserable. 
Scrappy welcomed his son Prince Breland in 2018.
To add to all of that, viewers of the reality TV show were not strangers to the fact that Scrappy owed Dixon more than $40,000 in child support, which might have been the reason why she decided to hide Emani from him. 
CLOSE RELATIONSHIPS WITH THEIR DAUGHTER
All of this is in the past now, though, and it seems their father-and-daughter relationship is going a lot stronger than it used to. 
Like Lil Scrappy, Dixon also shares a tightknit relationship with her daughter, as they enjoy many different occasions together. 
GOING ON TO HAVE OTHER CHILDREN
Richardson is Dixon's first daughter, and also has twin toddlers named Embrii and Eryss. Meanwhile, Scrappy welcomed his son Prince Breland in 2018, a year after he married his wife Bambi Benson. 
The same way the proud dad dotes about his daughter Emani, he also feels the same way about his son and shares his thoughts with his followers whenever he can. 
"I tear up every time you cross another accolade. I'm very proud and happy God let me live through the crazy so I could be with you and feel this happiness. I can't believe you're 1 and climbing like you've been here the whole time. Daddy is always here for you tough, bad, and lit."
Emani is a proud sister to her siblings and is a proud part of their blended family.