Michael Landon's Widow Shares Old Photo She Took of Her Husband with 2 Kids
Cindy Landon recently put up a throwback image of her late hubby and movie star, Michael Landon. The film producer couldn't help reminiscing.
Hollywood star, Michael Landon's wife, is remembering her late hubby in one of the most memorable ways. 
The movie producer took to Instagram a few days back, where she shared an old picture of her kids and hubby. Cindy also shared tidbits about the snapshot.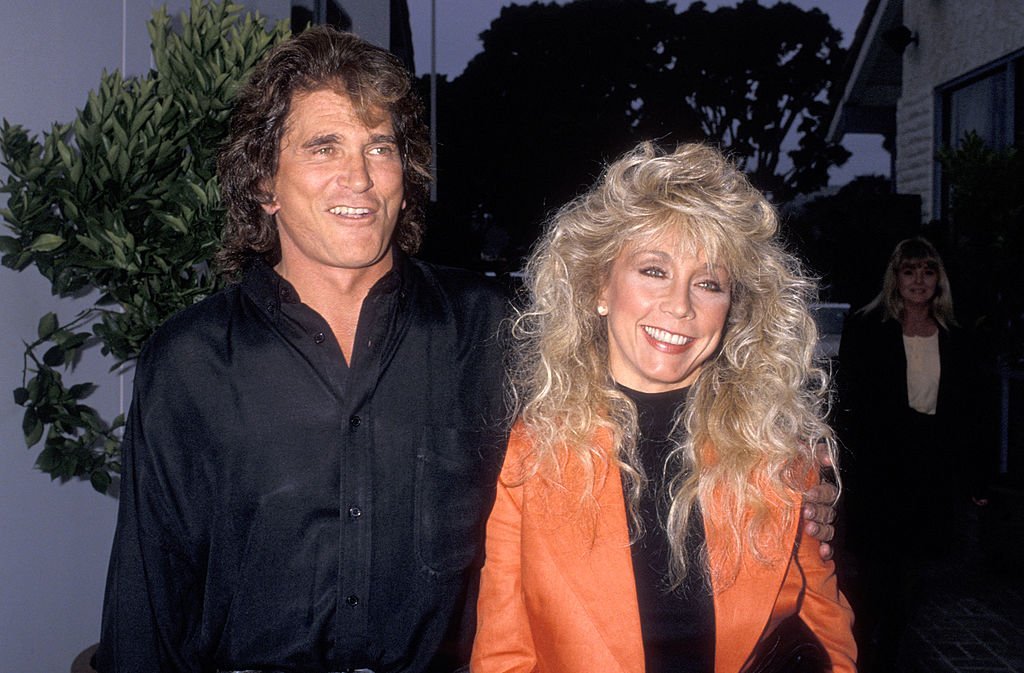 CINDY'S POST
In the flashback photo, the "Highway to Heaven" actor looked as youthful as ever with his kids sprawled around him. Landon sports his signature hairstyle with a pair of dark shades and a blue shirt as he looked like the perfect family man. Cindy shared in her caption:
"Wow, I took this photo many years ago. I found it going through my storage. It ended up in a coffee table book."
Fans in the comment section couldn't help throwing it back to their memories about the star actor. While many fans thanked her for sharing the pic, others shared their words of love and support, including fond memories about Landon's films.
MICHAEL LANDON
Many Hollywood stars have a not-so-palatable start, and Michael Landon was no exception. The actor's childhood was quite tumultuous right from his birth name, which wasn't Michael Landon. As a youngster, he faced criticism for being Jewish. At the time, his name was Eugene Maurice Orowitz.
Life with Landon as a dad was blissful for his kids.
Growing up, Landon had to deal with helping his mom, who had mental health issues and then had to save her from attempted suicides. Against all the odds, the young Landon was determined to rise above adversaries and hardships.
LANDON'S CAREER
His first step to following his dreams had to do with changing his name into what he is now popularly known as, and he did that by using a phone book. Michael made his acting debut after he landed a role in 1956's "Telephone Time." He went on to play roles in movies like "I was a Teen Werewolf." 
One of his most acclaimed characters was Jonathan Smith in "Highway to Heaven." Through the NBC produced series, fans remember the star as a young man who died and became alive again, this time as an angel who saw the good in people no matter how bad they were. The actor was also revered for his role in "Little House on the Prairie." 
HIS KIDS HAVE FOND MEMORIES OF HIM
During his lifetime, Landon stole the hearts of fans with his humor and good nature in movies, but the actor also carried these movie traits in real-life.
Micheal Landon is survived by nine kids who are all grown but still hold the fondest memories of their dad. Once in an interview, his kids had nothing but "awesome memories" to share about their dad.
Life with Landon as a dad was blissful for his kids, but everything turned south after he was diagnosed with Pancreatic cancer, which eventually led to his death three months later.