Tina Lawson Proudly Shared a Photo of Granddaughter Blue Ivy after Her NAACP Image Awards Win for 'Brown Skin Girl'
Tina Lawson proudly shares a picture of her granddaughter Blue Ivy Carter after she received her NAACP Image Awards for "Brown Skin Girl."
At eight years old, Blue Ivy Carter just won her second major award after bagging an NAACP Image Award for  Outstanding Duo, Group, or Collaboration, on "Brown Skin Girl," which she worked on with her mom, Beyonce, WizKiD, and SAINt JHN for "The Lion King: The Gift."
The album was inspired by the latest "Lion King" movie, where Beyonce voiced the character of Nala, and Blue Ivy's voice made it to the movie as well, through their hit song. 
Blue Ivy is the youngest female artist to make it to the Hot 100 Singles chart.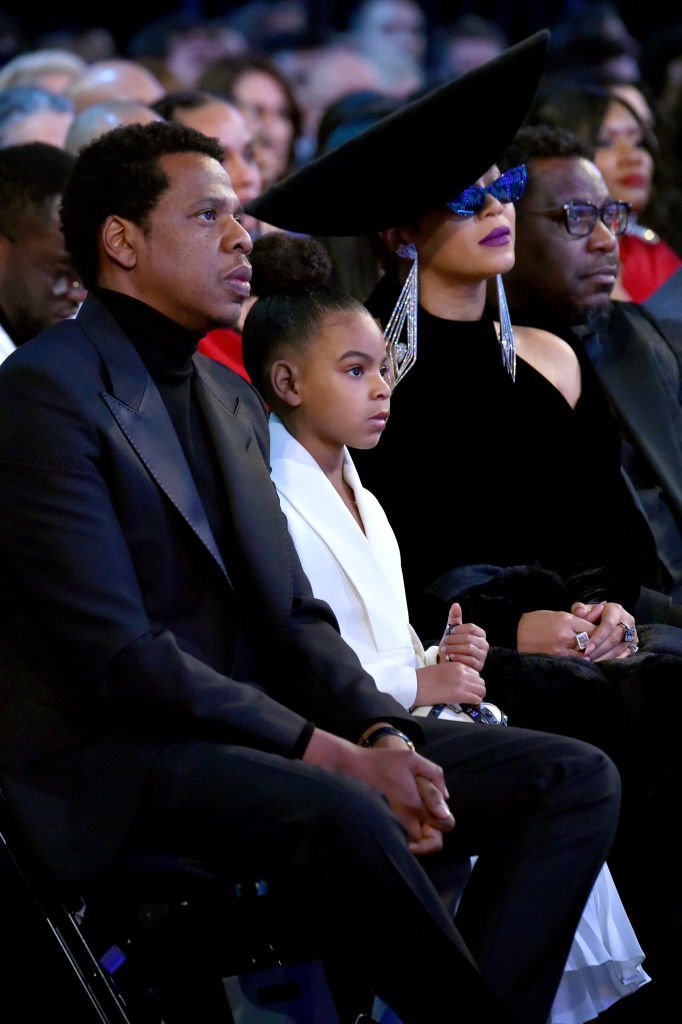 A PROUD GRANDMOTHER
Proud grandmother Tina Lawson made sure to share Blue's latest achievement with the rest of their fans, congratulating her on Instagram for her win. 
"Congratulations BLUE IVY on your NAACP award last night for singing and writing on "Brown Skin Girl" from the album "The Gift." The youngest artist to win a major award. Grandma is soo proud of you. 8 years old!!!! You are giving all the beautiful little brown girls a voice."
BLUE IVY'S OTHER ACCOMPLISHMENTS
Previously, Blue Ivy won a songwriting award for the song at the BET Soul Train Awards, which became her first-ever award. Blue Ivy is also the youngest female artist to make it to the Hot 100 Singles chart, and while it wasn't a solo project, this is an example of what the little girl can achieve if she chooses to pursue music. 
On her mom's ABC documentary "Making the Gift," Blue Ivy was seen singing the song at a recording studio, stealing the hearts of many with her musical prowess. 
#BlueIvy coming in with the vocals though! 🔥🙌🏽
https://t.co/SP0AkhdR6G

— 935 KDAY (@935KDAY) September 17, 2019
A MOTHER-AND-DAUGHTER EXPERIENCE
In the clip, the "Lemonade" singer was also seen bonding with her eldest child, writing down lyrics as she tries to teach her the melody of the song. 
When it was time for Blue to show her mom what she's made of, she proved she was a natural learner as she gazed on the mic and belted out the chorus of the song in her angelic voice. 
Clearly, music in the little girl's genes and fans can't wait to see how she makes use of her talent once she gets older.