Serena Williams Gets Candid about Struggles of Being a Working Mom
It's a challenging life for a mother who juggles work and raising a child. Serena Williams recently spoke candidly about the struggles of being a working mother.
In a photo she uploaded on Instagram, Williams is seen carrying her daughter, Alexis Olympia, who is asleep on her lap.
It was a very intimate moment that made the 38-year-old tennis superstar contemplate on the importance of motherhood.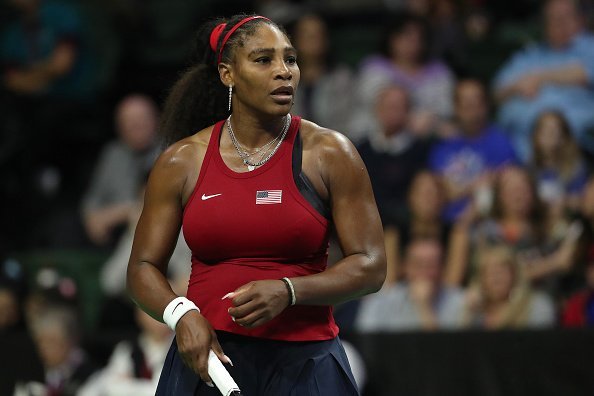 A PROUD MOTHER
"I am not sure who took this picture but working and being a mom is not easy. I am often exhausted, stressed, and then I go play a professional tennis match," Williams captioned the post.
As a new mother, Williams is proud of who she has become as a woman. She dedicated her post to all mothers who are also struggling but surviving motherhood. The tennis superstar wrote:
"I am so proud and inspired by the women who do it day in and day out. I'm proud to be this baby's mama."
MORE CHILDREN
She also noted that motherhood is not all about glamorous looks while raising a child. Williams ended her caption with the hashtags "no filter," "no makeup," and "no hairbrush."
Williams wants her daughter to have a sibling who is close to her age. She explained that she and her sister were 15 months apart and that they have become so close to each other.
Williams dished out that she has met her style match - her daughter, Alexis Olympia.
FASHIONISTA-IN-THE MAKING
She noted that Alexis Olympia is already two years old. The professional tennis player worried that she had waited too long to have another child.
She made this statement during an event at a mall in Miami, where she showed her fashion line called S By Serena. She was with her daughter and husband, Reddit co-founder Alexis Ohanian, as reported by Page Six.
William's fashion line is all about making a statement, inspired by women who have taken up space and made an impact. Clothes with sequins, animal prints, and velvet were part of the pieces under her fashion collection.
Williams dished out that she has met her style match - her daughter, Alexis Olympia. She added that her daughter is a fashionista-in-the-making.
The grand slam champion is known to make statement looks on and off the court. She showed her fashion sense during her show in New York Fashion Week, as reported by E! Online.
Williams and her 32-year-old husband recently celebrated their second wedding anniversary, as reported by Daily Mail.
The tech mogul became sentimental and shared a memory about his unforgettable exchange of vows with her.