Serena Williams' Husband Alexis Ohanian Shares Sweet Throwback Video of the Couple Exchanging Vows on Their Wedding Day
Serena Williams and her husband Alexis Ohanian recently celebrated their second wedding anniversary, and the tech mogul took a trip down memory lane with a video of the couple exchanging vows on their big day.
Serena and Alexis tied the knot in a fairytale New Orleans wedding, where, according to Daily Mail, they confiscated their guests' phones. The couple, however, continues to share new footage with fans.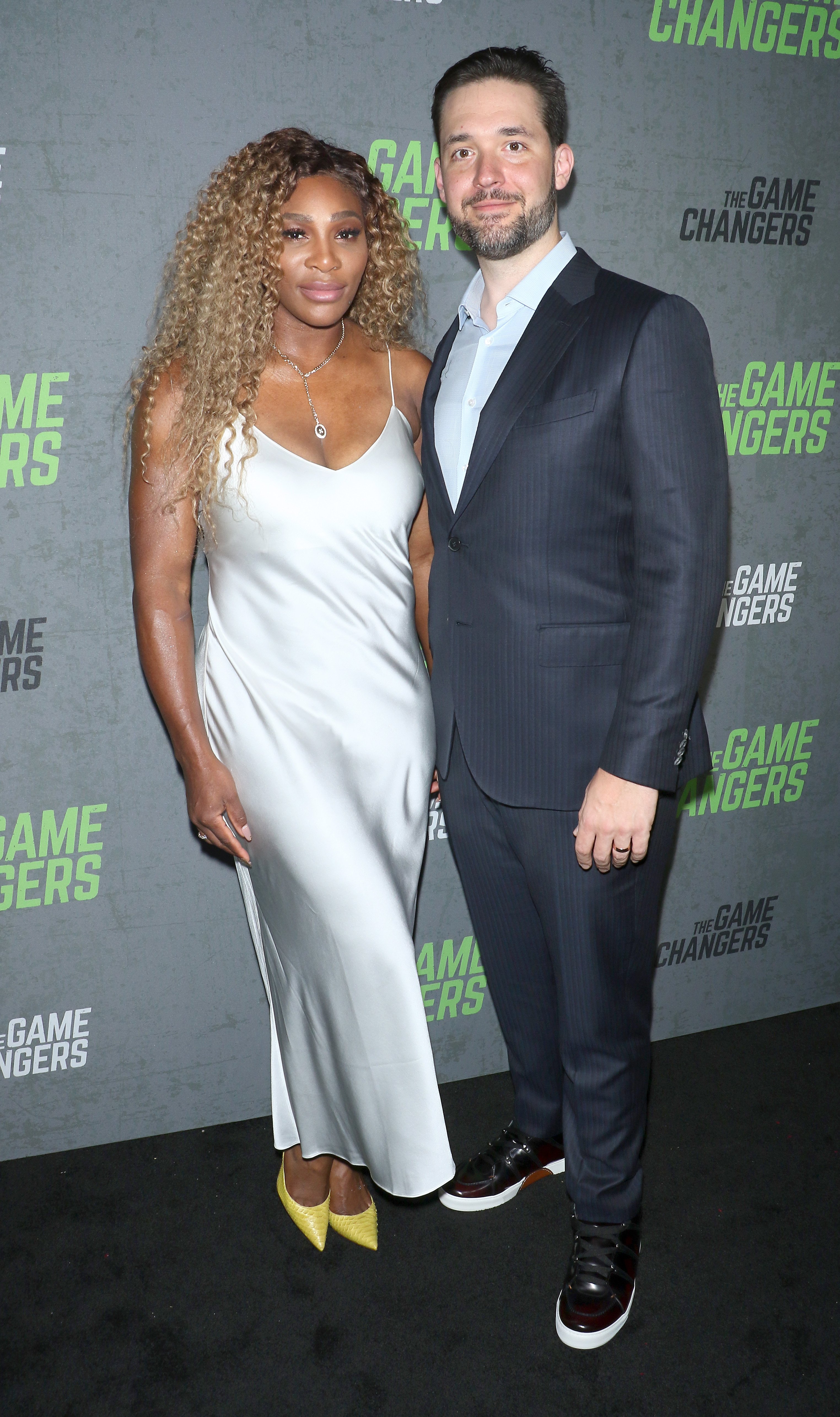 The latest one is from Alexis, and it shows the lovebirds exchanging vows before an officiant. At some point, Serena, in her Sarah Burton for Alexander McQueen strapless gown, appeared to wipe away tears.
The first thing Serena said to her now-husband was: "No, we just don't want you sitting there. We're going to use that table."
"11.16.17 was a very good day," Alexis captioned the post, referencing their wedding date. "We need to get back to NOLA."
The 36-year-old Reddit co-founder also shared a photo where he posed with Serena on a balloon-decorated swing. Alexis looked dapper in a black tux while his athlete spouse sizzled in a flirty mini green dress.
Alexis' caption is further proof that the couple shares a close bond:
"Celebrating 2 years with my ride or die @serenawilliams. Always ready for the next black tie event ... Or Netflix & Chill night in."
SERENA'S LOVE NOTES
The Grand Slam champion has also been all over social media in celebration of their love. She shared a never-before-seen throwback wedding photo with the caption: "2 years and counting. @alexisohanian is still putting putting (sic) up with me."
Serena, 38, also posted a hilarious montage of goofy Alexis photos, one of which shows the tech investor rocking a peach-colored wig.
"2 years and counting happy anniversary my love @alexisohanian," Serena captioned the video that has since been viewed over 800,000 times.
Proving that they genuinely are a playful couple, Alexis and Serena spent their anniversary trying out the viral Popeyes chicken sandwich.
LOVE & SANDWICHES
The tennis champion documented their adventure on Instagram Story.  "I did not want to try it," she wrote on the platform, per PEOPLE. "But it's my anniversary… This is a no judgment me zone."
Serena later shared a clip of Alexis walking towards her with a bag of the famous chicken sandwiches, and even though he had bad news (the particular Popeyes outlet was out of pickles), Serena loved the snack.
AN UNLIKELY LOVE STORY
To see Serena and Alexis bask in their love and friendship now, one might find it hard to believe that the globally-acclaimed athlete never thought she'd marry a white man.
"Literally all I tell Alexis is, 'well, you know, there's such a difference between White people and Black people,'" she disclosed in a 2018 interview with the New York Times.
LOVE IN BLACK & WHITE
Serena continued:
"He always gets to hear about the injustices that happen; that wouldn't happen if I were White. It's interesting. I never thought I would have married a White guy, either, so it just goes to show you that love truly has no color, and it just really goes to show me the importance of what love is."
A HILARIOUS BEGINNING
Their love story is quite a turnaround tale, too. Serena and Alexis first met at a hotel in Rome in 2015. According to Refinery29, the former was there for the Italian Open while the latter was slated to attend a media conference.
Serena and her friends were at a poolside table in the hotel, and when Alexis came to sit at another table close to them, they plotted to have him leave the spot. The crew even reportedly went as far as telling Alexis that there was a rat at the table.
Per the outlet, the first thing Serena said to her now-husband was: "No, we just don't want you sitting there. We're going to use that table." She had no idea she would one day pledge to be by his side forever.
Today, Serena and Alexis are undoubtedly one of our favorite celebrity couples and are parents to an adorable daughter, Alexis Olympia Ohanian Jr., who turned two in September.
Happy wedding anniversary to Serena and Alexis!