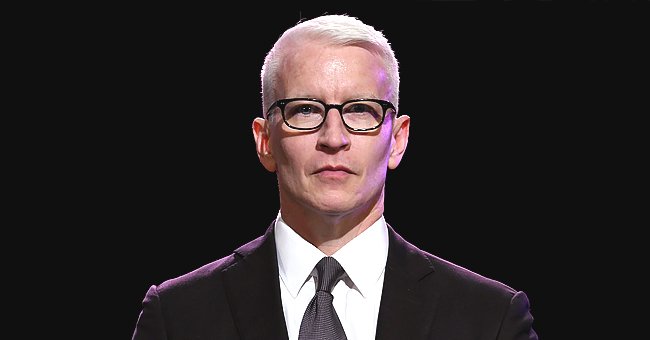 Getty Images
Anderson Cooper Paid Emotional Tribute to Late Mom Gloria Vanderbilt on Her Posthumous Birthday
Many mourned when iconic socialite Gloria Vanderbilt passed away in 2019. On her posthumous birthday, her equally famous son, Anderson Cooper, paid a touching tribute to her.
The CNN news anchor uploaded white-and-black photos of her late mother on Instagram. The images were taken during Vanderbilt's younger, glorious days.
Cooper, with deep admiration for his mother, captioned the post: "Today is my mom's birthday. [Gloria Vanderbilt] would have been 96."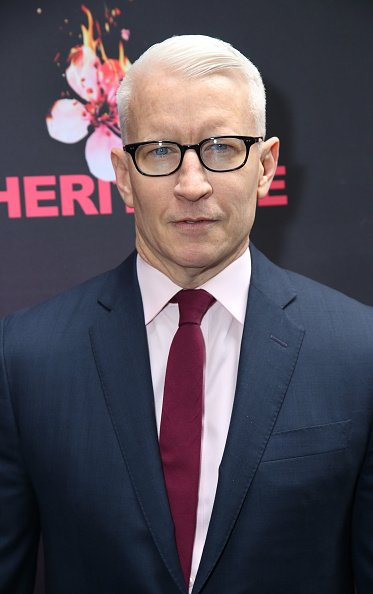 Anderson Cooper at the Barrymore Theatre on November 17, 2019 in New York City. | Photo: Getty Images
A WORLD-RENOWNED ARTIST
Cooper, who has authored a variety of articles that have appeared in many other outlets, added that her mother lived life on her own terms and that there was no one else quite like her.
The "60 Minutes" journalist shared the post with her nearly two million Instagram followers. The post amassed more than 122,000 likes in just four days.
Vanderbilt, a world-renowned artist, and fashion designer, passed away on June 17, 2019, in New York. She succumbed to stomach cancer, as reported by CNN.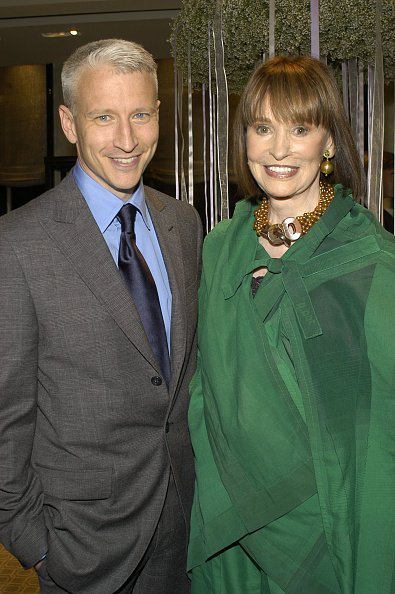 Anderson Cooper and Gloria Vanderbilt at Tiffany Store in New York, New York, United States. | Photo: Getty Images
SURROUNDED WITH LOVE
Cooper has been speaking openly about his mother's passing. He recently shared about his mother's final days. On June 8, 2019, Vanderbilt found out that she had an advanced form of stomach cancer.
Cooper recalled, "She lived nine more days… Being able to spend those nine days and nights with her was a great, great blessing. They were the most extraordinary days of my life and I'm very grateful."
Cooper spoke candidly about what he thought about inheriting a fortune.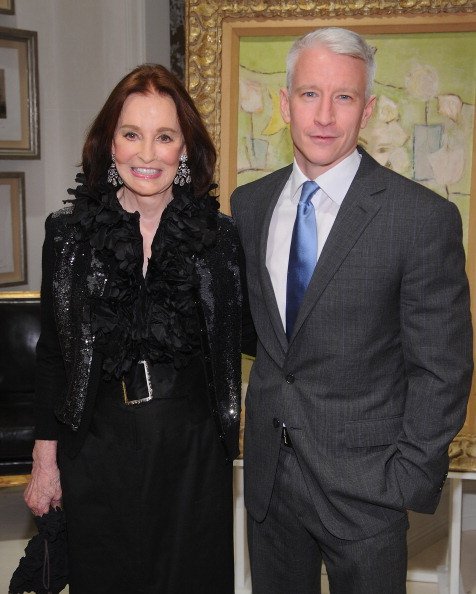 Anderson Cooper and Gloria Vanderbilt at the Ralph Lauren Women's Boutique on November 4, 2010 in New York City. | Photo: Getty Images
FEELING LONELY
The highly respected fashion designer died shortly after 4 a.m. on June 17. She was surrounded by family, including Cooper, and friends as she took her final breath.
His mother's death was a huge blow for Cooper, who lost his father when he was only ten years old. At 21, the news anchor also lost his brother.
Vanderbilt was the last of his immediate family. Cooper shared candidly about how he has been feeling lonely with all of his immediate family now gone, as reported by Closer Weekly.
Born into one of America's richest families, Vanderbilt was the daughter of railroad tycoon Cornelius Vanderbilt. She lived a prolific life as a model, actress, writer, and owner of a denim fashion empire.
In the 1970s, her business was reportedly valued at $100 million. But she also encountered legal and financial troubles.
A few years before his mother's death, Cooper spoke candidly about what he thought about inheriting a fortune. He revealed that he would not be inheriting a trust fund from his mother.
Cooper said his mother believed in working hard rather than living off one's family fortune. His mother made it clear to him from the beginning that there's no trust fund. He said he didn't need any as well.
Please fill in your e-mail so we can share with you our top stories!