Anderson Cooper on Why His Late Mom Left Him No Inheritance: 'I Think It's a Curse'
Anderson Cooper revealed that his wealthy mother did not leave him any inheritance, and for good reason.
In an interview on The Howard Stern Show a few years back, the journalist said his family, including his mother Gloria Vanderbilt, believe in working hard rather than living off one's family fortune.
"As a teenager, she tried to avoid the spotlight, but reporters and cameramen would follow her everywhere."
"My mom's made clear to me that there's no trust fund. There's none of that," Cooper said in the 2014 interview. "I'm doing fine on my own. I don't need any."
He added, "I don't believe in inheriting money. I think it's an initiative sucker, I think it's a curse. Who's inherited a lot of money that has gone on to do things in their life? From the time I was growing up, if I felt like there was some pot of gold waiting for me, I don't know if I would have been so motivated."  
His mother, an artist and an heiress, recently succumbed to stomach cancer at the age of 95.
"COOLEST PERSON"
Apart from being a successful businesswoman, Vanderbilt also inherited a fortune from her late father, financier Reginald Vanderbilt.
However, Cooper said his mother made more money by herself, although she inherited a trust fund worth $5 million in 1925 from her late father.
"We believe in working," he said. "She's the coolest person I know. She really is."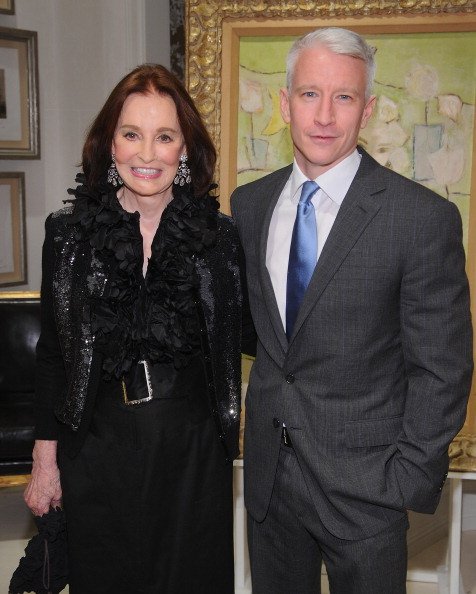 Cooper delivered an emotional eulogy for his late mother, describing her as a determined woman.
"As a teenager, she tried to avoid the spotlight, but reporters and cameramen would follow her everywhere," Cooper said during an on-air eulogy. "She was determined to make something of her life, determined to make a name for herself and find the love and family that she so desperately craved."
LOSING A FRIEND
Just last year, Cooper also mourned the death of his colleague and friend, Anthony Bourdain.
He dedicated a segment titled "Remembering Anthony Bourdain" on his show "Anderson Cooper 360" in honor of the American celebrity chef and traveler.
Bourdain was found dead due to an apparent suicide by hanging at the Le Chambard hotel in Kaysersberg, France.
Cooper said Bourdain loved and was loved in return. He then detailed Bourdain's life and also tried to help people with suicidal tendencies by urging them to seek help.