Vanessa Bryant Reveals Kobe Gifted Her Blue Dress and Shoes Inspired by the Movie 'The Notebook' during Her Emotional Memorial Speech
While the world gathered at the Staples Center on Monday to say their last goodbyes to Kobe and Gianna Bryant, his wife Vanessa, was the center of attention.
As Vanessa delivered her tribute to her husband, she shared how he always had a way of surprising her with overly romantic gifts and gestures.
As she spoke on, she gave an example of how Kobe had gifted her a prop from The Notebook, a 2004 romantic drama.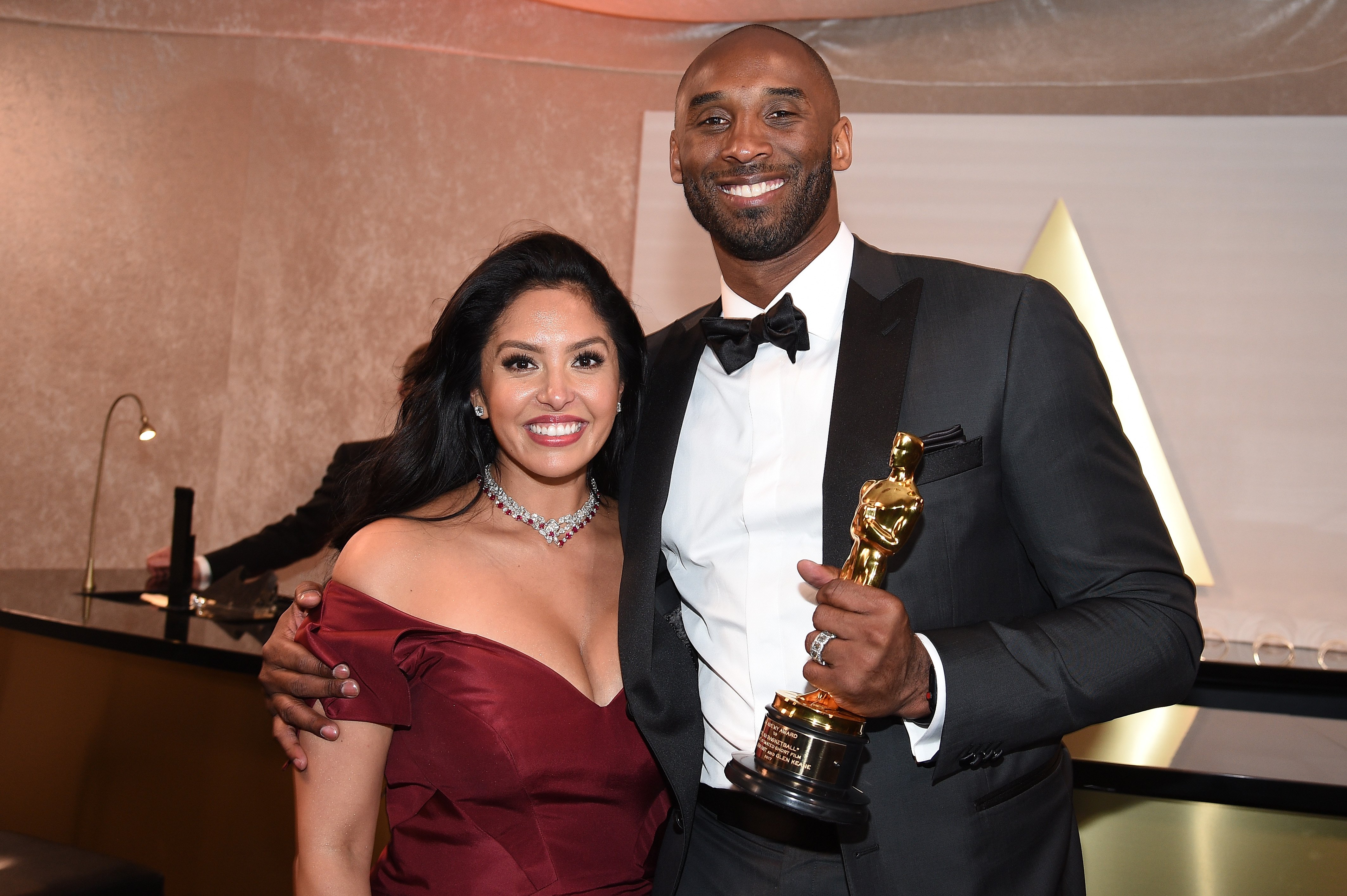 As seen in an Instagram post from February 2013, the light-blue gown is the same one worn by Rachel McAdams in the legendary scene where she embraced Ryan Gosling.
Vanessa  Bryant posted the picture in commemoration of Valentine's Day at the time. She captioned it,
"#ThrowbackThursday One of my favorite Valentine's day gifts from my husband was the blue dress, shoes and THE notebook from the Notebook Movie he gave me years ago."
Kobe and his daughter Gianna died earlier this month in a helicopter crash, along with seven other passengers, as they made their way to a basketball game in Calabasas.
The death rocked the world, and commemorations have poured in all month. They all came to an emotional height at Monday's memorial service. Performances came from Beyonce, Christina Aguilera, Alicia Keys, and more.
Vanessa Bryant's tribute to her late husband, Kobe, and daughter Gigi, evoked a rousing ovation.
Also, Michael Jordan, Shaquille O'Neal, Jimmy Kimmel, and host of others delivered eulogies, reminiscing about the memories they had with both Kobe and Gianna, and how their deaths had affected them in some way or the other.
Vanessa, however, brought the house to its feet with her tribute. In her speech, she went much deeper than just describing how she felt over getting a romantic movie prop.
She spoke about her life with the late Kobe and Gianna, describing them as an inseparable pair who loved adventure as much as they were passionate about basketball. Speaking more about Kobe, she said,
"I couldn't see him as a celebrity, nor just an incredible basketball player...He was my sweet husband and the beautiful father of our children. He was my — he was my everything."
Vanessa Bryant's tribute to her late husband, Kobe, and daughter Gigi, evoked a rousing ovation from the packed Staples Center.