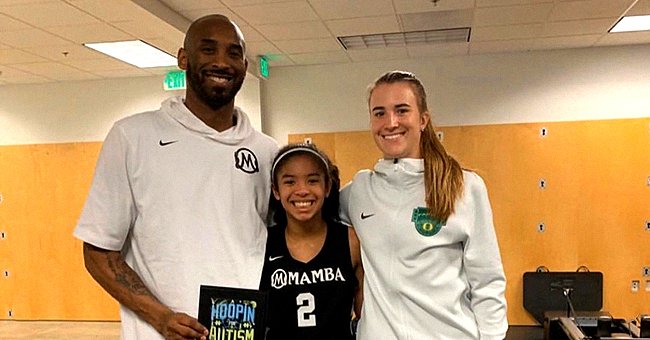 Instagram/sabrina_i
Kobe Bryant's Protégé Sabrina Ionescu Scored Historical Points for the Late NBA Player after Speaking at His Memorial

Mere hours after her emotional speech at Kobe Bryant's memorial at the Staples Center on Monday, his mentee Sabrina Ionescu made basketball history in his honor.
Sabrina secured her name in college basketball history on Monday night during the face-off between the Stanford Cardinals and the Oregon Ducks.
AN IMPRESSIVE ACCOMPLISHMENT
Having spoken at her mentor, Koby Bryant's memorial service only hours earlier, Sabrina reached the milestones of 1,000 rebounds, 1,000 assists, and 2,000 points this season - the only college basketball athlete ever to achieve this, male or female.
The 22-year-old's accomplishment comes after an emotional day, and she felt physically ill before the game, which prevented her from warming up with the team for a game ultimately won by the Oregan Ducks.
HER TRIBUTE TO KOBE
During a quick talk with ESPN after the game, Sabrina dedicated the achievement to her late mentor Kobe and said:
"That one was for him. I can't really put it into words. He's looking down and really proud of me and just really happy for this moment with my team."
Sabrina featured as one of seven speakers during Kobe and his 13-year-old daughter Gianna Bryant's emotional memorial service and spoke in admiration of them both.
SABINA'S MEMORIAL SPEECH
Kobe had taken Sabrina under his wing, he taught her the tricks for maximum power and achieving the right angle, he saw the future of the sport in her, just as Kobe had with his daughter Gianna.
The 22-year-old recalled how Gianna always wanted to attend any and every game she could, and how Kobe supported her. But Kobe also had a deep impact on her life, as Sabrina said:
"His vision for me was way bigger than my own. More importantly, he didn't just show up in my life and leave -- he stayed."
VANESSA BRYANT'S MEMORIAL SPEECH
The passing of Kobe and Gianna leaves behind his wife Vanessa Bryant, and their other three girls Natalia, Bianka, and 7-month-old Capri, and friends and family, surrounded them during the memorial service in support.
When Vanessa spoke a few words in memory of her daughter and husband, she reportedly struggled to keep her composure.
Overwhelmed with emotion, Vanessa said that Gianna was one of her "very best friends," someone that had always been a "gentle soul."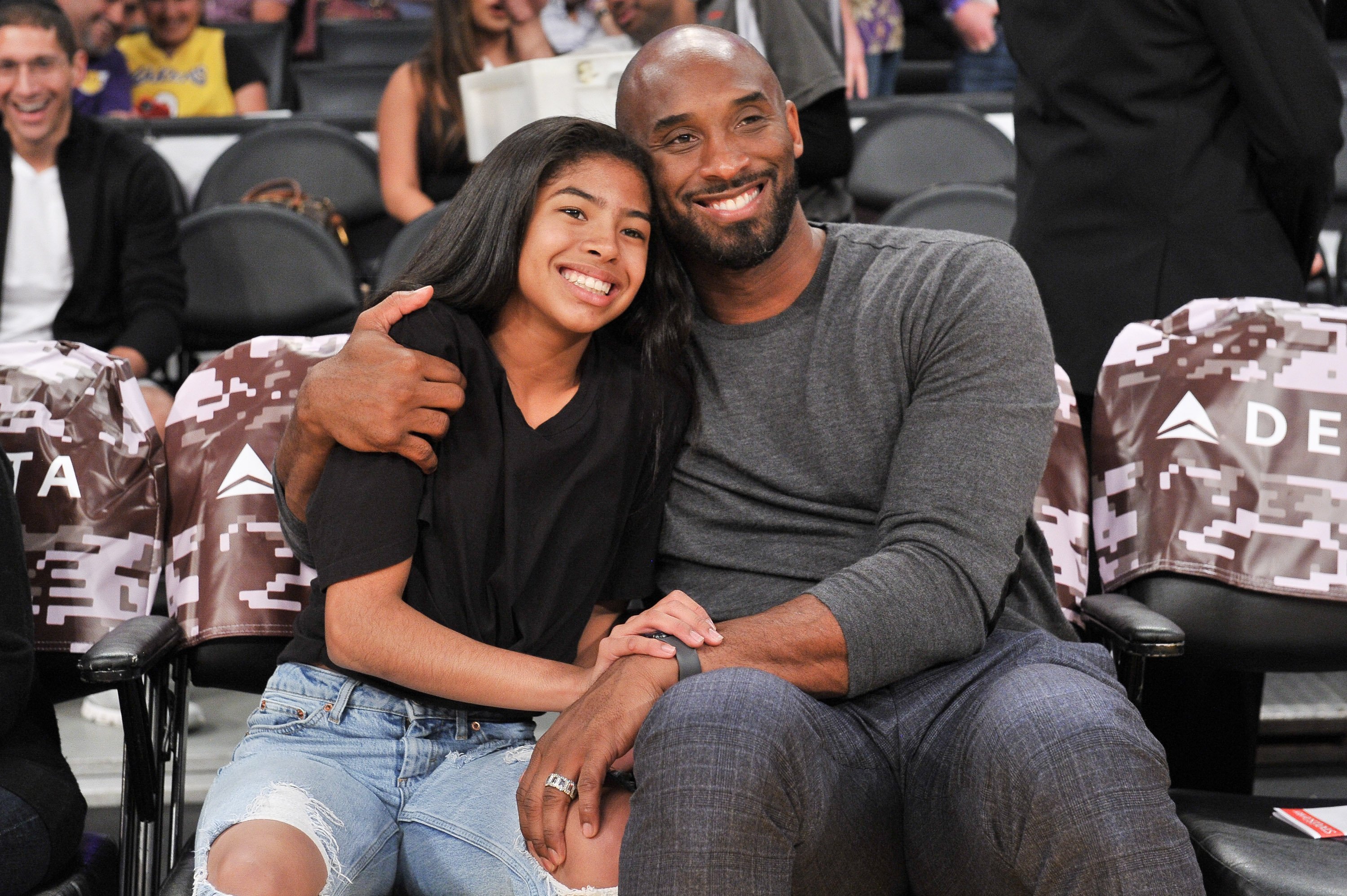 Kobe Bryant and his daughter Gianna Bryant attend a basketball game at the Staples Center on November 17, 2019, in Los Angeles, California. | Source: Getty Images.
When it came to her "soul mate," Vanessa added that Kobe was the "most amazing husband," that she couldn't express in words how much he loved her. The man she loved with her "whole being."
OTHER FAMILY AT THE MEMORIAL SERVICE
Vanessa attended the public memorial with Kobe's parents Pam and Joe Bryant, and also the basketball legend's sisters, Sharia Washington and Shaya Tabb.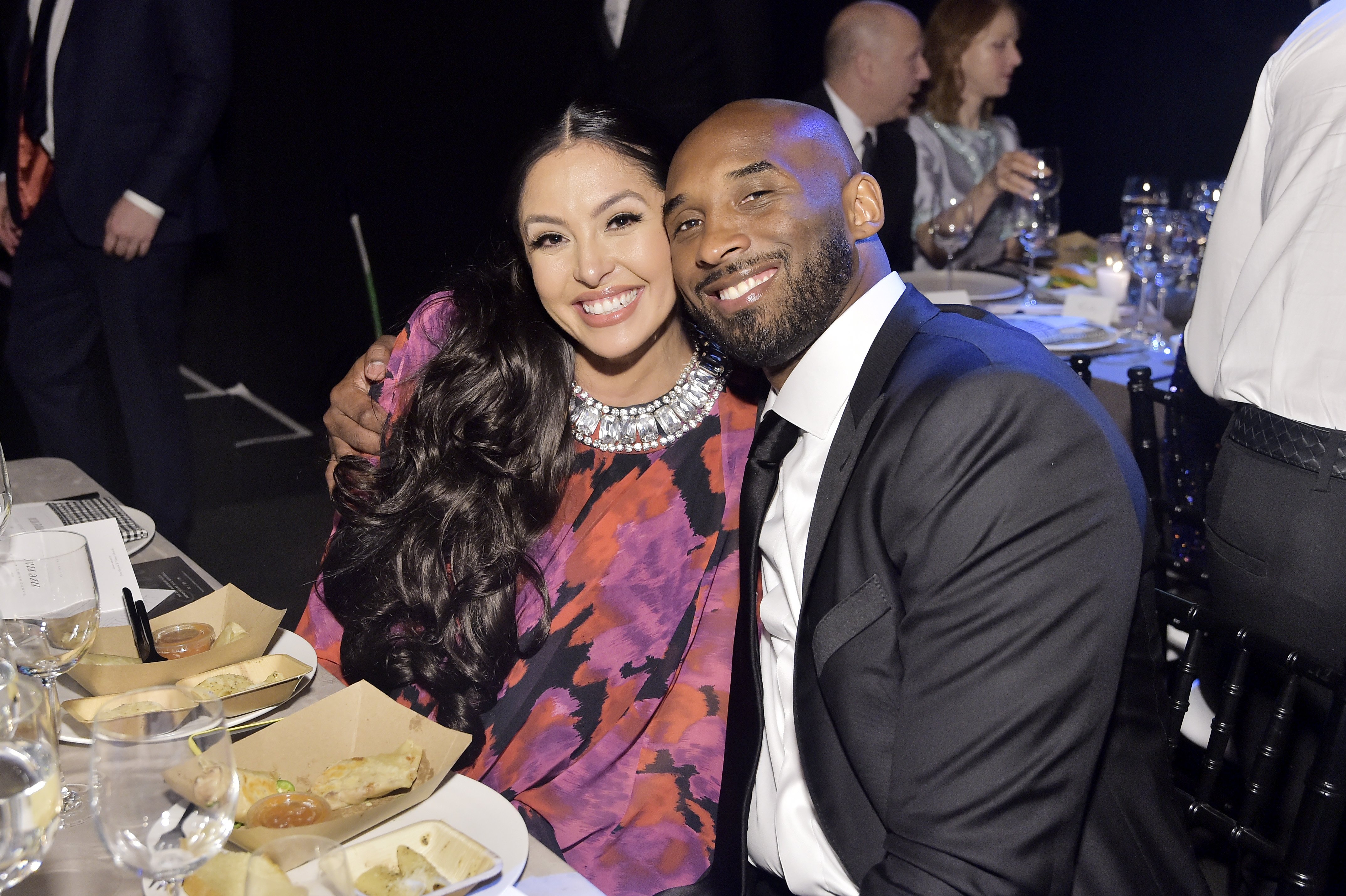 Vanessa Laine Bryant and Kobe Bryant attend the 2019 Baby2Baby Gala presented by Paul Mitchell on November 09, 2019, in Los Angeles, California. | Source: Getty Images.
Kobe's parents didn't speak during the memorial service, and neither did his sisters. Shaya and Sharia released a short statement on behalf of the family shortly after the fatal helicopter crash and since brought the MambaOnThree organization to life.
Funds raised by the organization is in support of the families of the other seven victims, as well as the Mambacita Sports Foundation.
Please fill in your e-mail so we can share with you our top stories!