Jessica Simpson Reveals Her Children Were in Awe Learning Their Mother Wrote New Memoir, 'Open Book'
Jessica Simpson achieved no small feat when her new memoir, "Open Book," recently landed on the top of the New York Times' best-seller list. Even so, Jessica credits the ability to share its success with her children, as her biggest "accomplishment."
At the Create and Cultivate event in Los Angeles recently, Jessica couldn't help but gush over the support she received from her family after the publishing of her memoir, "Open Book."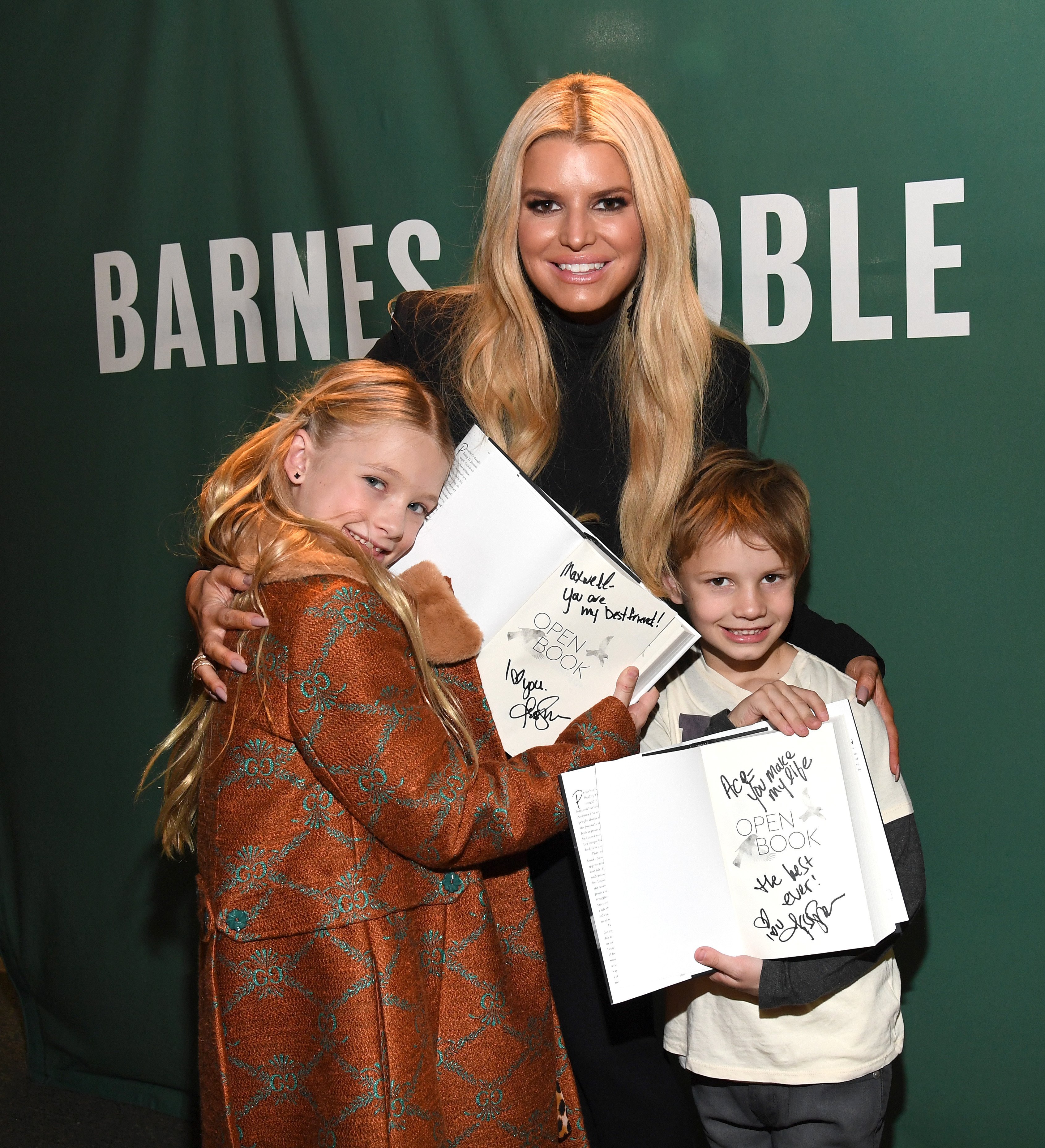 What makes it special, is the fact that Jessica can share the moment with her husband Eric Johnson, and their three children, Maxwell, Ace, and Birdie, as she told E! News at the event:
"I'm so proud to share this moment with my family. They're so excited, they're so in awe. That pride that my children have, there is no better accomplishment."
The 39-year-old explained that her kids now understand what it meant when she talked about writing, and impressed by her "chapter book," Jessica can't help but find it "cute."
Jessica's family is proud of her accomplishment, and she feels the same way towards the candid dive into her life.
The realization hit that something had to stop.
As it features high and low points in her life, Jessica said that her children have read "some parts" of the memoir, and "talked openly" to them about certain aspects.
Feeling at ease with herself, mistakes and victories included, Jessica added:
"In my mistakes, now, I can own them, lead with them and show that I am not perfect and I don't want to be perfect."
The fashion mogul started writing the memoir back in 2017 when she realized she had hit rock bottom. Opening up about the experience in her book, Jessica got to the point where she already had a drink by 7:30 in the morning.
On Halloween that year, Jessica got so inebriated that she couldn't be close to her children out of fear that they would see her "like that." The realization hit that something had to stop, and it had to be alcohol.
Jessica also elaborated on her use of diet pills for 20 years. It started when the singer landed her first contract on her 17th birthday at Columbia Records.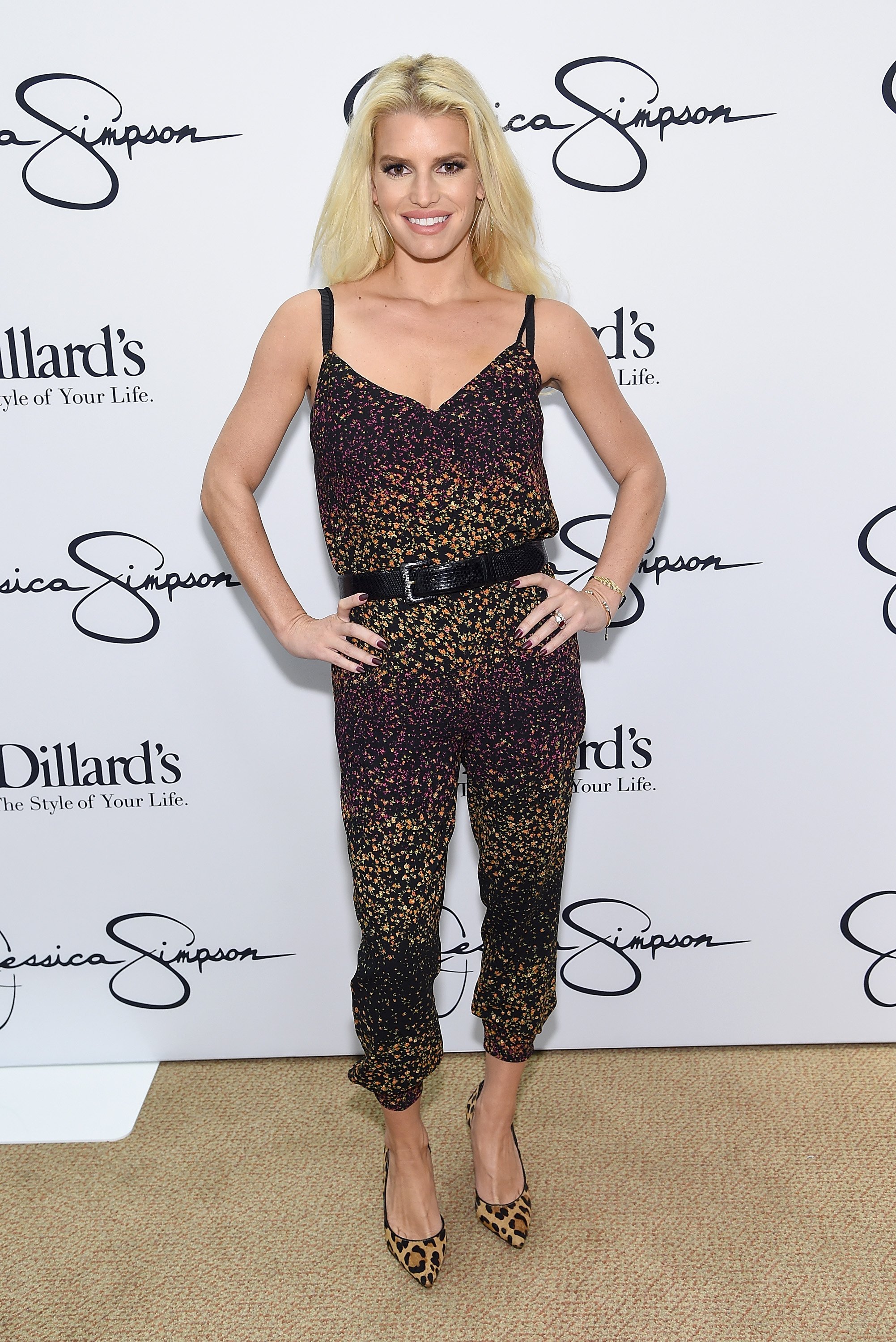 After being told to "lose 15 pounds," Jessica turned to a strict diet and pills to slim up her 5 foot 3 inches frame. With her rise to fame came constant criticism about her physical appearance, and so did the increase in pressure to look perfect.
The candid memoir also has the support of Jessica's sister, Ashlee Simpson, who said that it's "beautiful" that she is sharing her "truth with the world."
Bursting with pride, Ashlee called her sister "inspiring," as she reminded her of being a New York Times best-selling author.
The budding author's future looks much brighter than her painful past with her husband and children. Of the three kids, Jessica Simpson gave birth to the first two before she and Eric tied the knot.
The couple welcomed Maxwell in May 2012, followed by Ace's birth in June 2013. The following year, Jessica and the retired NFL tight married. On March 19 last year, the couple welcomed their third child Birdie.