Nia Long Speaks out about Forgiving Her Father Doughtry Long & Learning More about Him after His Death
Hollywood actress, Nia Long who recently buried her father, Doughtry Long, talks about how she grew closer to him in his death than she was while he was alive.
Following the death of her father, Long paid a visit to her father's town of residence, Trenton, New Jersey. There, she found that the children in the local high school and the adults adored him.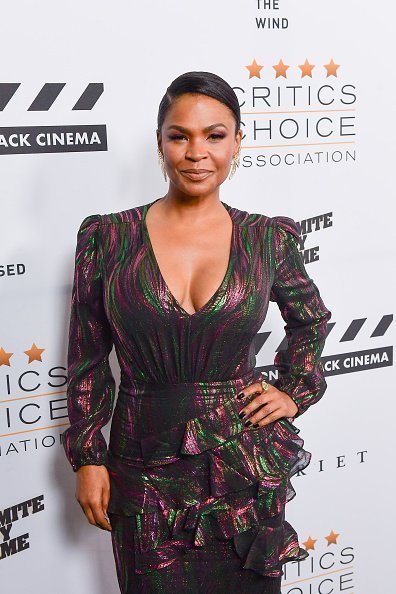 She had the opportunity of watching a tribute paid to Doughtry by the students he had once taught. The actress talked about the city and tribute saying:
"There's an amazing group of artists living there." "Trenton Central High School did a tribute to my father, some of his past students came. It was so beautiful; I could not stop crying."
Doughtry Long, who was a poet, writer, and photographer, died at the age of 77 earlier this year. While promoting her new film, "The banker," Nia Long, spoke at length about her rocky relationship with her father throughout her younger years.
Sometimes what a person can't do for their children, they do for the world.
The older man had been absent for most of her teenage life, and the 49-year-old celebrity revealed in an interview with Breakfast Club Power 105.1 FM that she had hated that he couldn't be there with her. She explained in reminiscence,
"Because I think for a lot of years, I was disappointed and angry, and I wanted my dad to read me a bedtime story and be there and do all of the things that a daddy is supposed to do."
In an Instagram post, Nia shared a very endearing post of appreciation to those who had celebrated her father's life with her, with the caption: 
"Yesterday was perfect. Lots of love and appreciation to all who sent love, prayers, flowers, cards and well wishes. My father was an icon in his community and a hero in my eyes."
In her father's loving community, Long discovered that all the years of absence from her father was for a worthy cause as she saw the number of lives he had impacted with his brilliance. Nia Long said, lovingly:
"Sometimes what a person can't do for their children, they do for the world, and I'm okay with that if that meant i had to share him."
The Single Moms' Club actress expressed that she had forgiven her father and would love him forever.