Kobe Bryant Fans React after His Parents Joe and Pam Were Barely Acknowledged at His Public Memorial
On February 24, late basketball ace, Kobe Bryant, and his daughter, Gianna, along with seven other victims of the tragic helicopter crash of January 26 were honored during a ceremony. However, Kobe's parents did not receive an acknowledgment despite their attendance. 
It has been a month since the Los Angeles Lakers pro basketball payer, Kobe Bryant, and his daughter, Gianna, lost their lives in a helicopter crash. The tragic accident claimed the lives of seven other people. 
The wound from the loss is still fresh in fans' hearts and they haven't stopped mourning the huge loss. On Monday, fans and the victim's loved ones got together to celebrate the lives of the crash victims.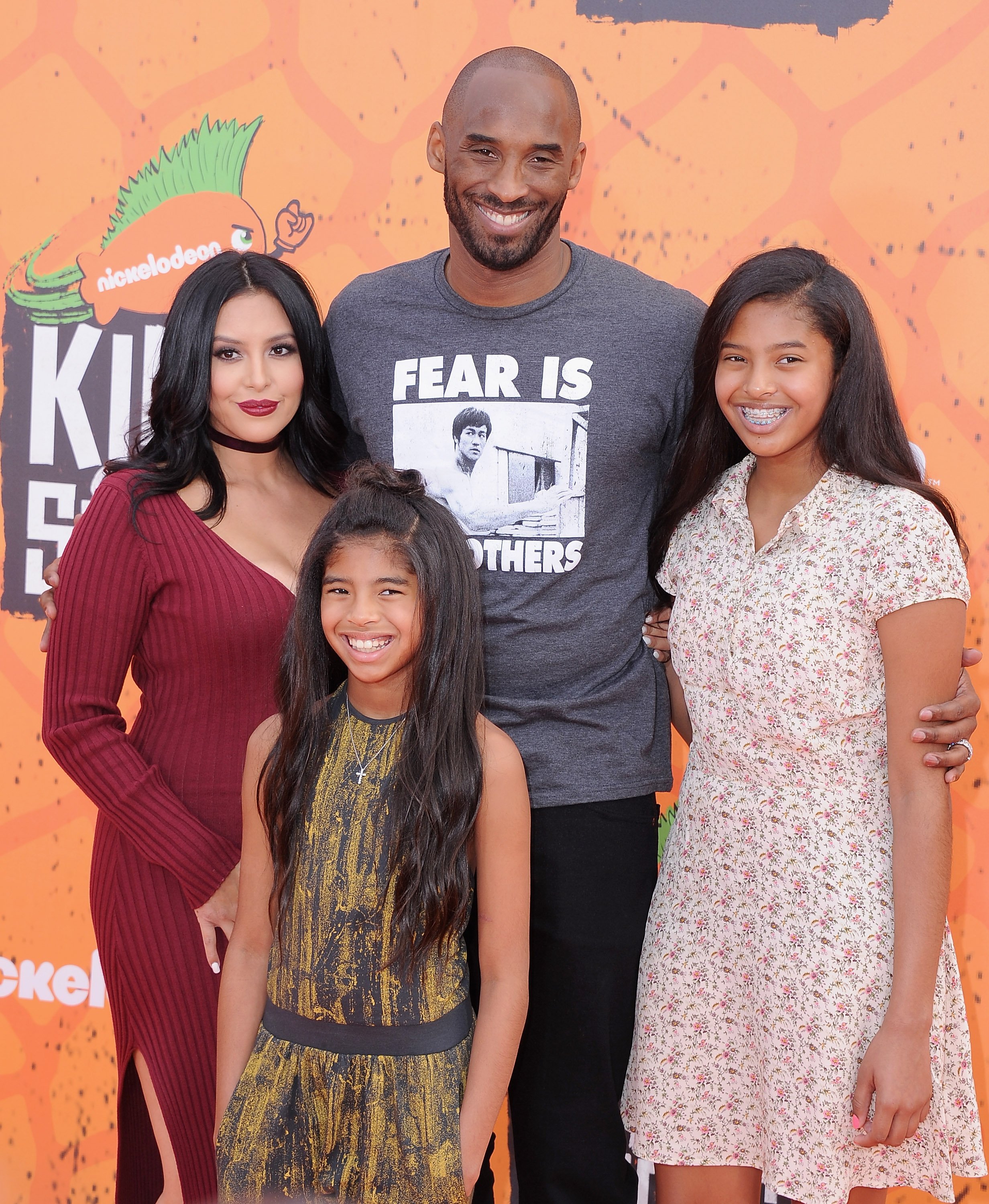 THEY WEREN'T MENTIONED
During a ceremony held at the Staples Center, fans and loved ones mourned Kobe's death and remembered his legacy with heart-touching stories. 
It was an emotional affair for the attendees as many speeches were delivered in honor of Kobe. Yet, the memorial was beautiful except for the mixed emotions that plagued fans' hearts after its conclusion. 
loved #KobeFarewell but to have Kobe's parents & siblings not mentioned...Kobe did not get here via immaculate conception. Before Kobe was Kobe, he was Joe Bryant's son the first to introduce him to the game, he was Pam Bryant's son, his first love of a woman, he was a brother...

— She (@LOVE_HER_FAMILY) February 24, 2020
No pics of him and his parents. All of him and Vanessa. It was a beautiful event but wished to see early family pics. #kobeparents

— ~ccvv2020~ (@HelloVal02) February 24, 2020
Many of the fans noticed that Kobe's parents, Joe and Pam, were not mentioned at all during the event. Although they were present, the duo didn't get any acknowledgment whatsoever. So they took to Twitter to express their discontentment. 
Despite the fact that Kobe and Gianna were highly honored during the ceremony, fans thought that Kobe's parents along with his sisters should have been acknowledged. 
FANS DIDN'T APPROVE
According to the fans, Kobe's family members were the most important people in the room but Kobe's wife, Venessa, got all the attention. 
Meanwhile, some fans speculated that Vanessa never really forgave Kobe's parents for not accepting her. In a 2003 interview with "Orlando Sentinel," Kobe once revealed that his father disapproved of Vanessa's Latin roots. 
Such a sad day for so many. Yet my WHOLE HEART ACHES for #PamBryant and #JoeBryant Kobe's parents, who are present at the #StaplesCenter but have not been acknowledged by ANYONE. They are his PARENTS. 💔 pic.twitter.com/MwgTb0agAS

— #FlyEaglesFly 🦅 (@SheBleedsGreen) February 24, 2020
You're right. They have been invisible throughout all of this ordeal. What a shame.

— The Black Sage™ (@TBlackSage) February 24, 2020
Joe denied the allegations and said that he was "cool" with Vanessa. During the same interview, he also shared that after his son decided to get married, he and his wife thought it was time to "back off."
"It's his life, we've got nothing to do with it. We've done our job."
It would be a SHAME before GOD if they exclude #Kobe's parents from speaking at the services today! I dont care WHAT happened! That would be COLD! NEVER forget! Do the right thing! Period! #KobeFarewell #KobeandGianna #JoeBryant #JellyBeanBryant #kobeandgigi #kobememorial

— Angela Blair Jeffries (@Angela_Blair) February 24, 2020
Speak on it! Bc I was wondering.. they buried a child! I feel horrible for them! I pray for all of them to heal, I really do.🙏🏾🙏🏾🙏🏾 before he was Mamba, before he was a husband, he was their child

— JoyEliz (@joy_eliz215) February 24, 2020
KOBE'S LEGACY
Kobe and Gianna were on their way to Mamba Academy for a basketball game when their helicopter crashed. Just like her father, Gianna was passionate about basketball and she was a member of the Los Angeles Lady Mamba girls basketball team.
Kobe is survived by his wife and their three daughters, Natalia, Bianka, and Capri. During Monday's memorial, Vanessa publicly spoke about her late husband for the first time. "He had to bring them home to heaven together," she said.