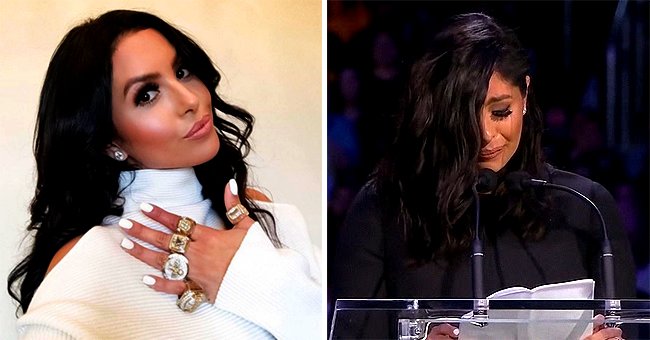 Instagram/lala Youtube/FOX Sports
Ciara and Lala Anthony Share the Same Photo of Vanessa Bryant and Praise Her for Her Strength
Following the memorial service held in honor of Kobe and Gigi Bryant, celebrities and friends of the family have taken to social media to commend Vanessa for strength during the trying period.
The memorial ceremony for Kobe and Gigi Bryant was a spectacular one. However, more memorable is the strength of the wife and mother of the deceased. Speaking of Vanessa's, La La Anthony said:
"I tell you every day you are the strongest woman I know. The strength I watched you show today is unmatched. "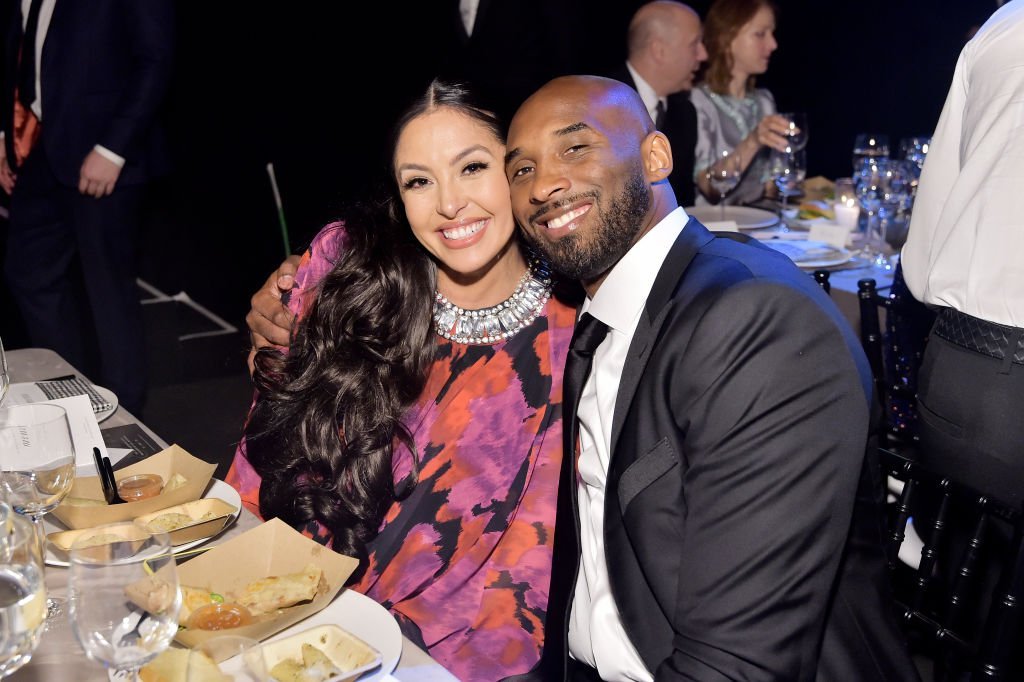 Vanessa Laine Bryant and Kobe Bryant attend the 2019 Baby2Baby Gala presented by Paul Mitchell on November 09, 2019. | Photo: Getty Images
In the same vein, Baseball player and friend of the family, Alex Rodriguez opened up about how he was proud of Vanessa and how honored he was to be at the memorial ceremony. Alex
said
:
"Vanessa Bryant showed the ultimate amount of strength w/her beautiful speech. It was truly remarkable & powerful."
Those who attended the ceremony were honored to be there and felt glad that Kobe and Gigi's life were celebrated by those whom they have inspired and loved.
The memorial, which was held at Staples Center, was attended by a lot of people who came out to give Vanessa and her remaining girls all the love and support they needed.
It was decided that if Vanessa felt up to the task, then she was going to do it.
Magic Johnson also expressed that it was a privilege to be there to witness the grace and courage of Vanessa. He also thanked her for opening a window into the life of her family.
Actress Gabrielle Union also eulogized Vanessa urging people to ensure that they check up on those who seemed strong as most support systems also needed support. She also stated that:
"Vanessa & the girls. We love you. We gotchu."
Ciara also took to Instagram to share a picture of Vanessa, saying that she embodied the true definition of a strong woman. The singer urged her to continue as Kobe and Gigi were definitely smiling down at her.
Surrounded by her daughters, Vanessa gave a heartwarming speech that left most of the people in attendance with tears in their eyes while also feeling their hearts with joy over the beautiful bond that was shared within the family.
Although it was not known if she was going to give the speech originally, according to what a source told E! News, it was decided that if Vanessa felt up to the task, then she was going to do it.
It was a beautiful feeling; she gave the speech as it opened the hearts of many to see Kobe and Gigi not as those who have gone but as those who have lived their lives well.
The memorial service was hugely attended and streamed online, with millions of people connecting and giving their support to those who have departed.
Please fill in your e-mail so we can share with you our top stories!