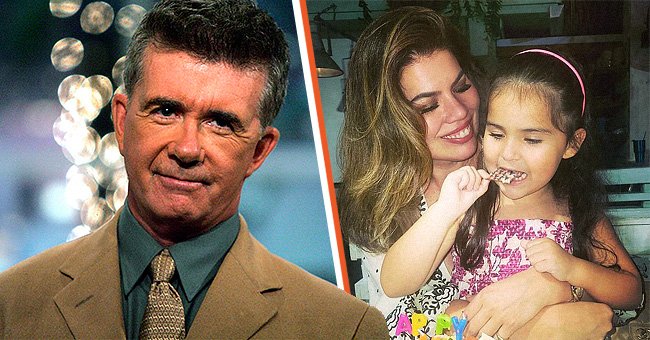 Getty Images | Instagram.com/tanyathicke
Alan Thicke from 'Growing Pains' Left behind a Widow When He Passed Away — Meet Tanya
When Canadian-born actor Alan Thicke died in 2016, he left his sons Robin and Brennan as his estate's administrators. However, they refused to give widow Tanya Callau her inheritance, as was stated in his will.
Alan Thicke was already a known Hollywood actor when he met his third wife, Tanya Callau, in 1999. He had also been a husband to Gloria Loring, an actress known for "Days of Our Lives" in 1970 and former Miss World Gina Tolleson in 1984.
The star had three sons, Brennan and Robin Thicke, whom he shares with Loring, and Carter William, whom he shares with Tolleson. Nevertheless, Alan's past life did not scare Tanya away.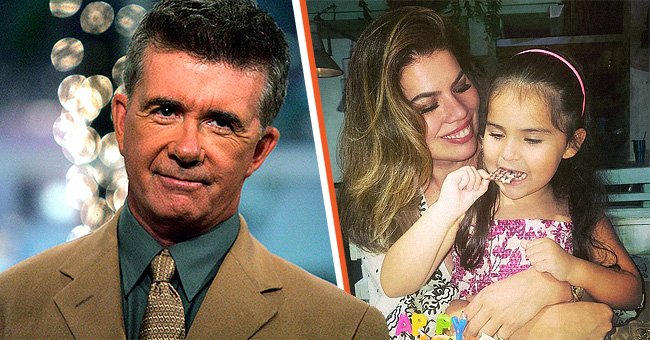 Alan Thicke and Tanya Callau in a side-by-side photo. | Source: Getty Images & Instagram.com/tanyathicke
ALAN THICKE'S CAREER
Alan first left his footprint in Canadian show business with his daytime talk show "The Alan Thicke Show." He later left for the US and had a syndicated late-night show, "Thicke of the Night."
In 1985, Alan brought life to the fictional character Jason Seaver, a psychiatrist, and father of four, in the ABC sitcom "Growing Pains." The show aired for seven seasons until 1992 and landed a Golden Globe nomination.
He continued to appear on television shows such as "Burke's Law," "Married with Children," and "Murder, She Wrote," and starred in the series "Hope & Gloria." His entertainment genes passed on to his son, Robin, known for the song "Blurred Lines."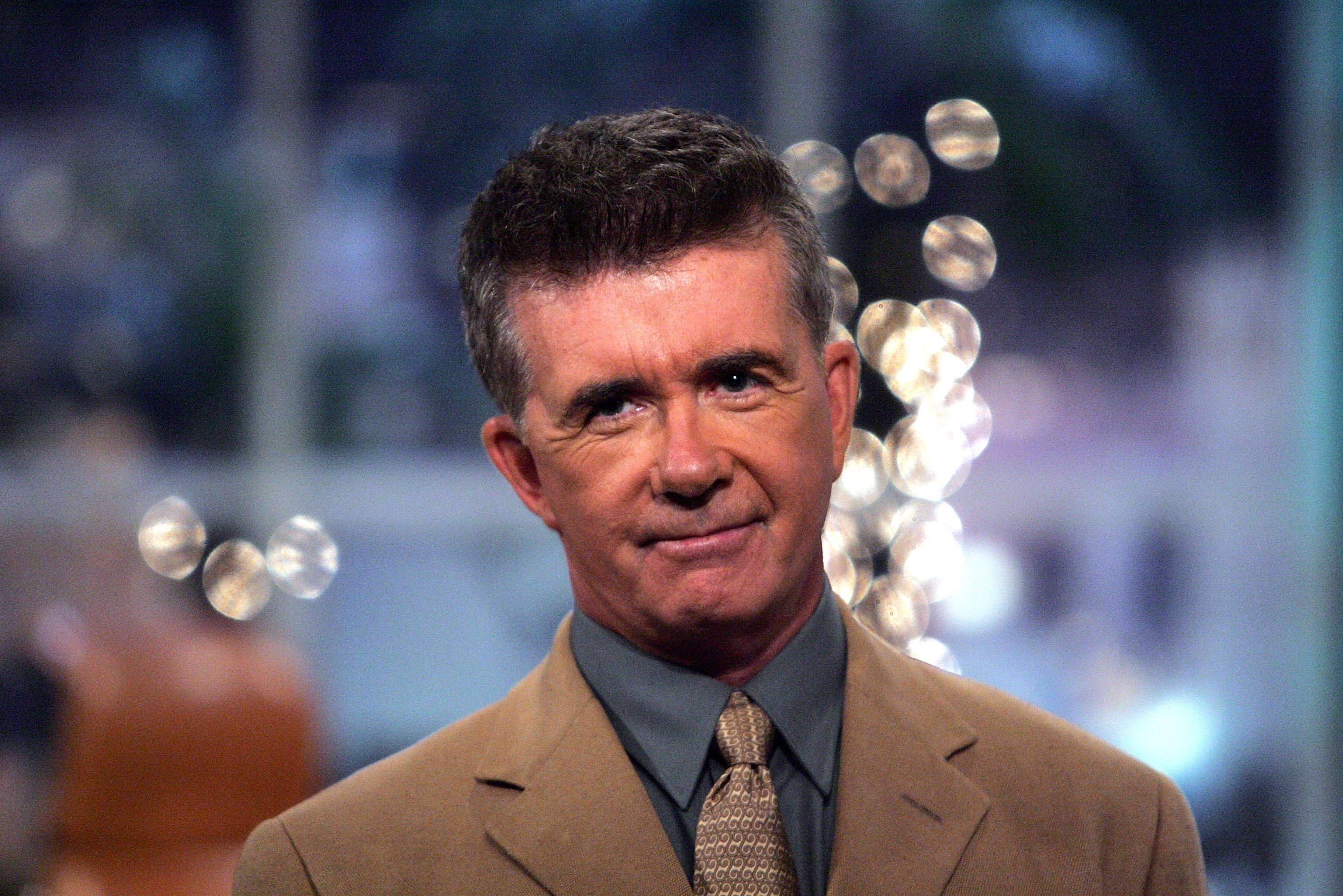 Alan Thicke on "The Bold And The Beautiful" on August 10, 2006 | Source: Getty Images
ABOUT TANYA CALLAU
Thicke met Bolivian-born actress and model Tanya in 1999, the same year he divorced his second wife. Tanya moved to the US to pursue a modeling career and worked at an event in Miami, Florida when she crossed paths with Thicke, the celebrity host.
Robin and Brennan fought back with a lawsuit against her claiming she had threatened to contest the prenup she had signed when she married Alan.
The pair got along instantly despite their nearly three-decade age gap. After six years of dating, the duo tied the knot in Cabo San Lucas, Mexico, on May 7, 2005.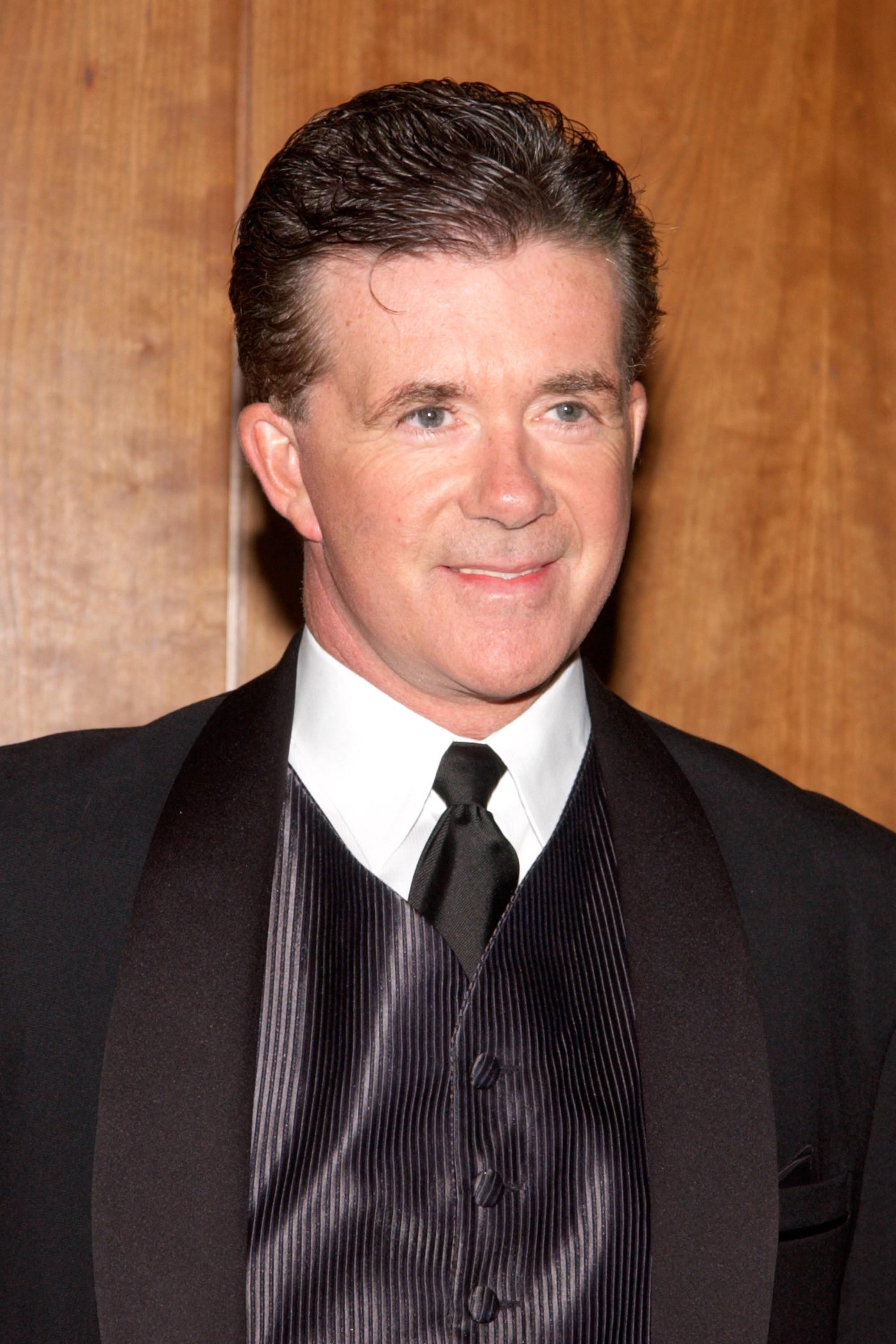 Alan Thicke during the Heroes in Uniforms Charity Hockey Tournament and Gala March 22, 2002 in New York City. | Source: Getty Images
ALAN AND TANYA'S WEDDING
Alan's sons played a special role during his wedding, making the event more memorable. Robin graced the stage with a "Let's Stay Together" performance while Carter, then seven, was the ring bearer during the ceremony.
According to Alan, their actual wedding ring was still being engraved at that time, so they had to use a different one. "This ring, I think, cost $8. It is the ring I wore on Growing Pains for many years," he revealed. At that time, the actor also quipped:
"I'll be on my third honeymoon, so I'm more of an authority than I care to be."
STARRING IN A REALITY SHOW
Alan's family gained more fame in 2014 when they starred in a reality-sitcom show, "Unusually Thicke," which aired in both Canada and the US. Although a reality show, the production was mixed with improvised comedy to project the Thicke family. Thicke said:
"I never was so presumptuous to think that we're interesting enough to be followed around with cameras with no plan and have it at all be entertaining."
He added about the show that ran for two seasons: "My insecurity about that was, 'Let's have a story.' We tell our stories, but we'll do it in an embellished kind of way. We're not scripted, but we are plotted." Among the things Alan and Tanya revealed on the show was that they wanted to have a child.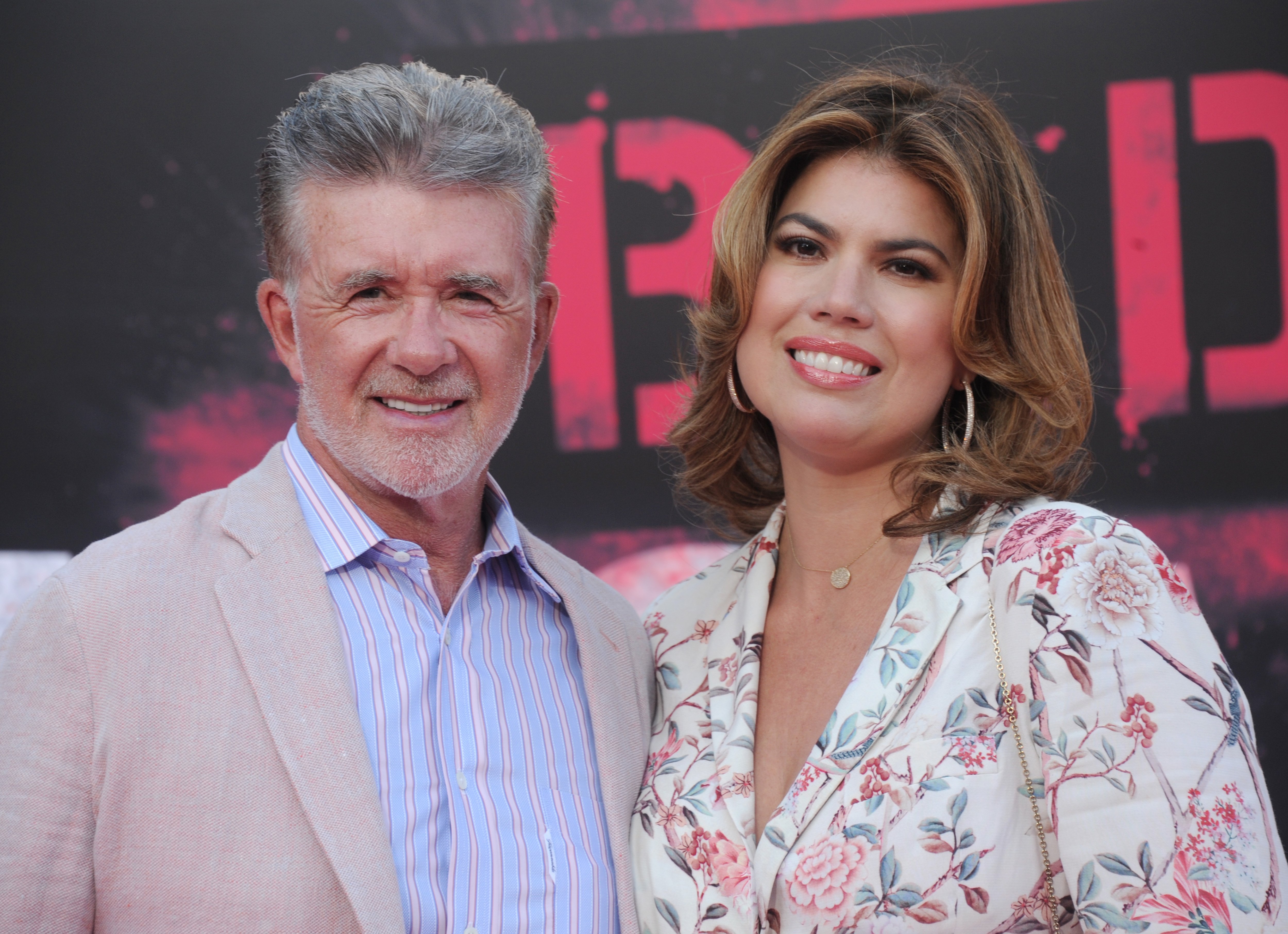 Alan Thicke and Tanya Callau during the premiere of STX Entertainment's "Bad Moms" at Mann Village Theatre on July 26, 2016. | Source: Getty Images
ALAN THICKE'S DEMISE
Although the couple tried to conceive, Tanya was left devastated to know their dream would never come true as her beloved husband passed away unexpectedly. On December 13, 2016, Alan suddenly collapsed while playing ice hockey with Carter at Pickwick Gardens, California.
Alan died of a ruptured aorta at the Providence Saint Joseph Medical Center and was pronounced dead soon after being transported there. He was 69. Tanya was getting ready to go to the market when she received the heartbreaking call about her husband's death.
Hours prior, Alan called his wife, informing her that they would be having dinner together. Sadly, it never happened. Thicke was buried at the Santa Barbara Cemetery in Santa Barbara, California.
COPING WITH GRIEF
It came as no surprise that Tanya's world turned upside down following Alan's demise. In an interview months after his passing, the model revealed that she had difficulty coming to terms with her husband's death and, at one point, lost her will to live. She said:
"If I didn't have my family and my friends to listen to me and to hold my hand and to give me the love, the nurturing that I needed, I wouldn't be standing here in front of you right now."
Unfortunately, the pain worsened when she became involved in a legal battle with her stepsons, Robin and Brennan, the co-trustees of Alan's estate. According to Tanya, the boys hid how they managed their father's estate and possibly robbed her of her inheritance.
DISPUTE BETWEEN STEPMOTHER AND STEPSONS
According to Thicke's will, he left Tanya 25% of his personal effects, all the furnishings at the ranch they shared in California, the right to continue residing in their home, and a $500,000 life insurance policy. However, he also wanted her to care for the property and its expenses.
Court documents claimed that Robin and Brennan did not like how Tanya arranged a burial site monument for their father and refused to reimburse her for the expenses. Meanwhile, she believes that she, as a wife, had every right to do so.
Tanya also revealed that Robin was reimbursed $105,000 for a lavish memorial party on the eve of Alan's burial, which she did not like. "The fact that Tanya still hasn't received her inheritance is unconscionable," her lawyer, Adam Streisand, said.
Some news outlets claimed that the boys were just unsure how to split the estate. Other reports alleged that Tanya would go on a media blitz unless the co-trustees cooperated.
Tanya's lawyer at the time said in a statement that those claims were "a distasteful public smear tactic to bully Tanya" from Robin and Brennan. He added:
"Tanya is still grieving the death of her beloved husband, and out of respect for Alan's memory, intends to handle his sons' false statements privately."
In May 2018, Tanya filed court documents against her stepsons for withholding her inheritance. Robin and Brennan fought back with a lawsuit against her claiming she had threatened to contest the prenup she had signed when she married Alan.
A few months later, a judge threw out Thicke's sons' petition, claiming there was no evidence Tanya wanted to contest the prenup. Tanya continued to live in Alan's ranch.
Tanya is still living in the ranch she shared with Thicke. "This man gave me the love that I had never felt in my life, and for that, I will forever be indebted to my husband, and I still miss him," she said.
Please fill in your e-mail so we can share with you our top stories!