Alan Thicke from 'Growing Pains' Left behind a Widow after His Death Three Years Ago — Meet Tanya
Alan Thicke, better known for his role as Dr. Jason Seaver on the '80s sitcom "Growing Pains," passed away in 2016, leaving behind three children and his widow, Tanya Callau, with whom he had been married since 2005. 
Tanya Callau, a Bolivian-born actress and model, was 23 years old when she met Canadian actor and TV host Alan Thicke, in 1999.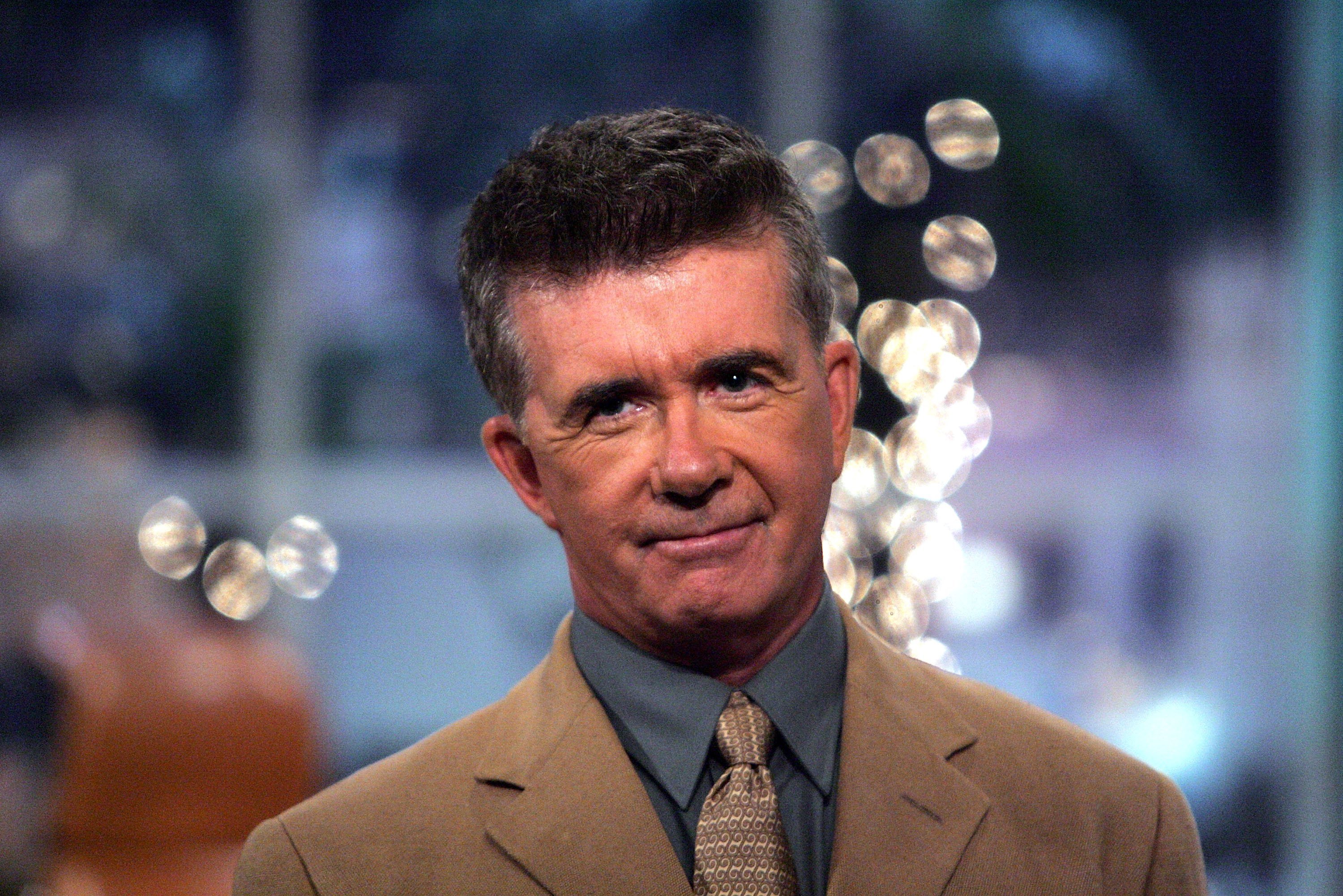 By that time, Thicke had already established his celebrity status in Hollywood and had also gone through two marriages. But that didn't scare Tanya away.
ALAN THICKE'S LIFE
Thicke rose to fame in the '80s as the host of the Canadian daytime talk show "The Alan Thicke Show," and later moved to the U.S when he was offered a syndicated late-night show, "Thicke of the Night," which ran for only one season from 1983 to 1984.
Tanya never planned to refute her husband's wishes, so it took her by surprise when Robin and Brennan filed a lawsuit against her claiming she had threatened to contest her prenup.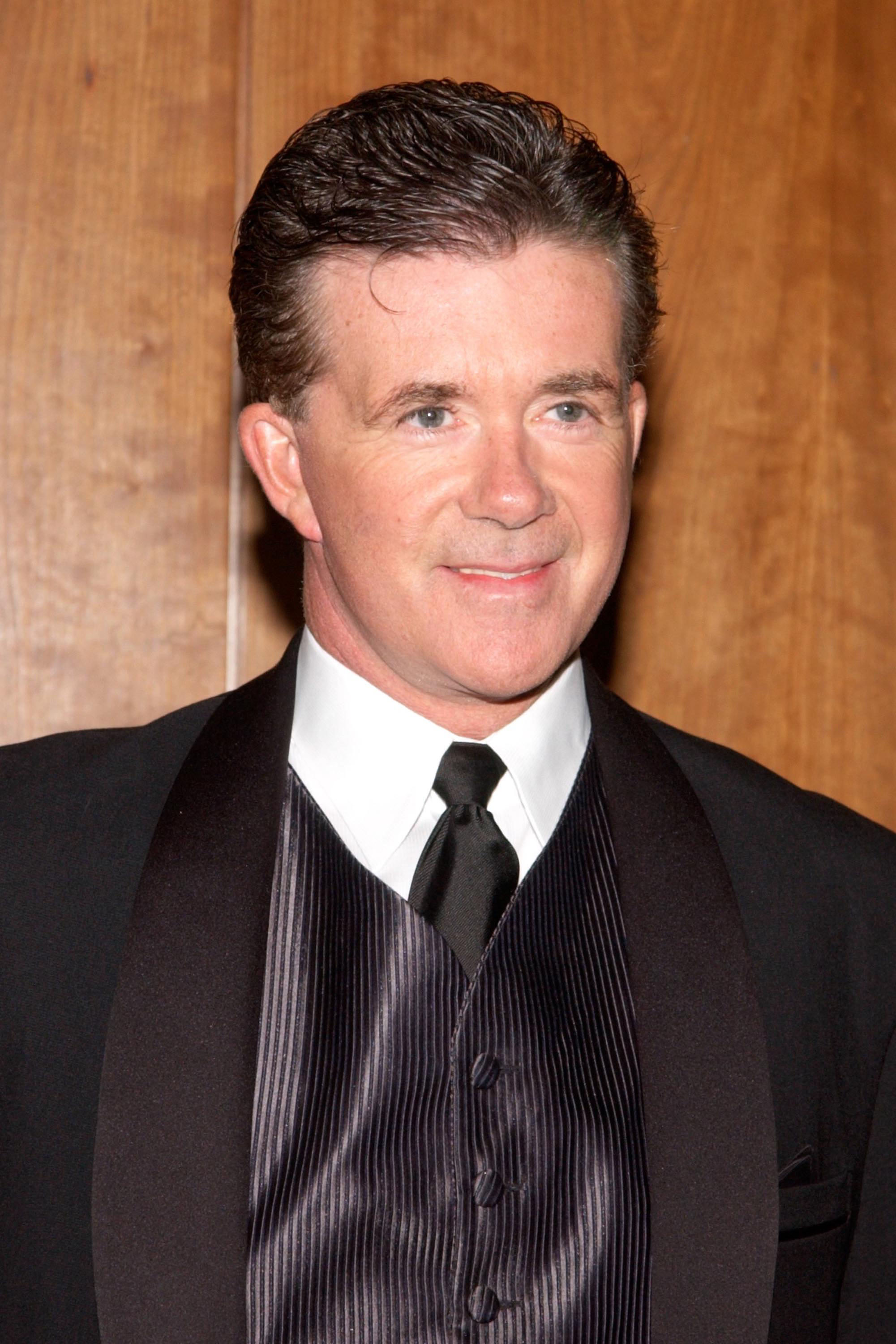 Then, in 1985, Thicke landed the role of Jason Seaver—a psychiatrist and father of four—in the ABC family sitcom "Growing Pains," which ran for seven seasons until 1992.
After that, he appeared in many series like "Murder, She Wrote," "Married with Children," "Burke's Law," and had a starring role in the short-lived series "Hope & Gloria."
Thicke married first wife Gloria Loring, known for "Days of our Lives," in 1970. They had two sons: Brennan and Robin Thicke, the famous singer from "Blurred Lines."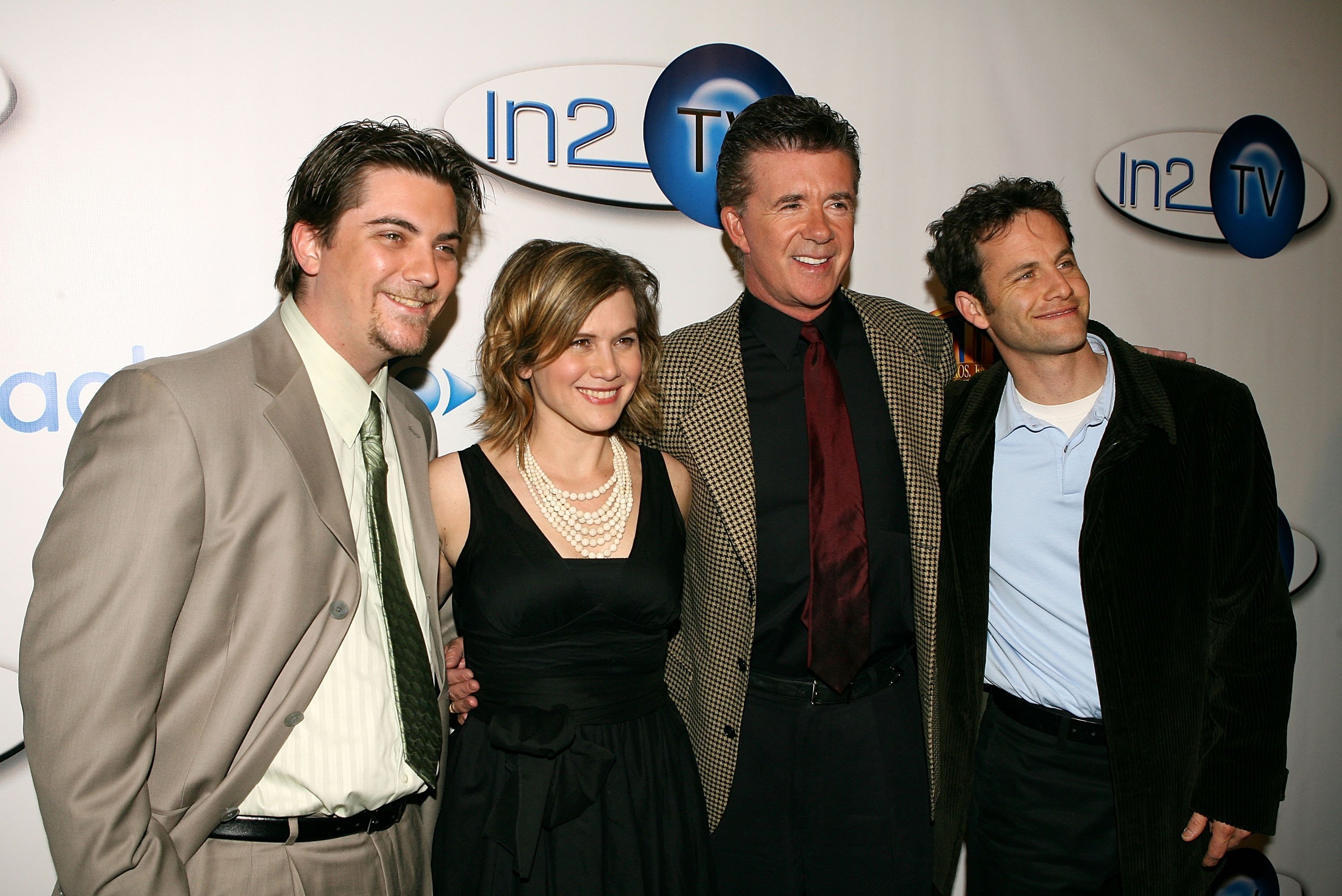 Gloria and Thicke divorced in 1984, and ten years later, he married again, this time to former Miss World 1990 Gina Tolleson, with whom he had a son, Carter William Thicke.
Thicke's marriage with Tolleson lasted only five years before they separated in 1999, and that same year, he met Tanya Callau.
TANYA AND ALAN'S RELATIONSHIP
Tanya first arrived in the U.S, pursuing a modeling career in the late '90s. She was working in an event in Miami, Florida as a model, and Thicke was the celebrity host. Although it is not clear who approached who, the pair hit it off right away.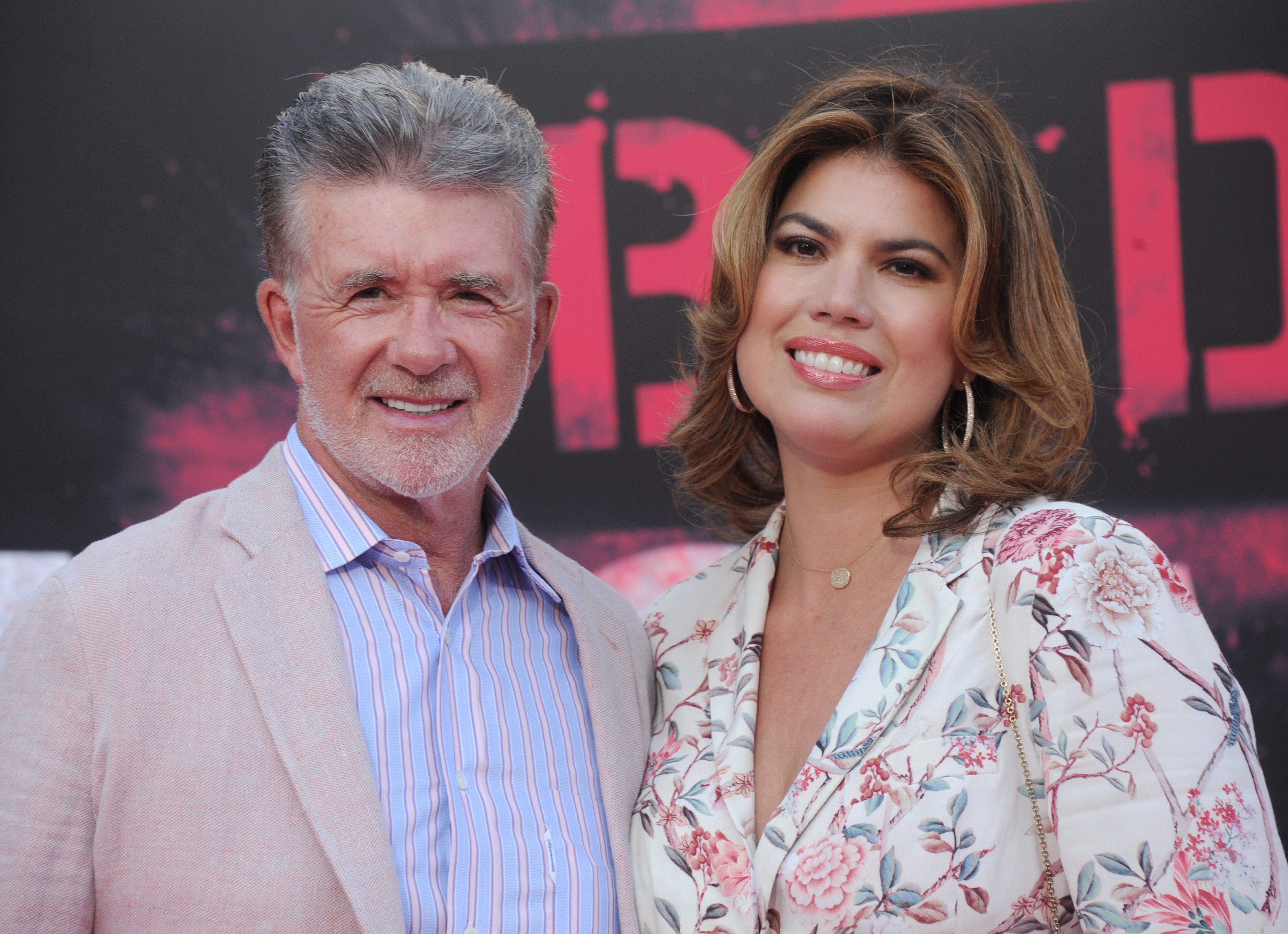 Despite their almost thirty years of difference, Tanya and Thicke dated for six years, and then they tied the knot in a ceremony in Cabo San Lucas, Mexico, on May 7, 2005.
Thicke joked at the time with People magazine saying: "I'll be on my third honeymoon, so I'm more of an authority than I care to be."
Thicke's youngest son, Carter, was seven the time and took the role of the ring bearer. However, the ring that Alan put on Tanya's ring that day wasn't the real one, as it was being engraved.
"This ring I think cost around $8," Thicke said at the time. "It is the ring I wore on Growing Pains for many years."
The happy couple was serenaded by Thicke's' son Robin, who took the stage for a performance of "Let's Stay Together."
GOING PUBLIC WITH THEIR LIVES
In 2014, Thicke and Tanya—alongside his son Carter—became the stars of their own reality show/sitcom, "Unusually Thicke."
The show aired both in Canada and the U.S and used a mixed-format between reality television and improvised comedy to present a fictionalized portrayal of the Thicke family.
"I never was so presumptuous to think that we're interesting enough to be followed around with cameras with no plan and have it at all be entertaining," Thicke told TV Guide at the time. And added:
"My insecurity about that was, 'Let's have a story.' We tell our stories, but we'll do it in an embellished kind of way. We're not scripted, but we are plotted."
The show ran for two seasons before being canceled at the end of 2015.
ALAN THICKE'S SUDDEN DEATH
One of the situations that Thicke and Tanya discussed in the show, and that was taken out of their real-life, was the possibility of having a baby.
In 2016, the couple had finally decided to give it a try, but Tanya's life was turned upside down on December 13, when her husband passed away unexpectedly.
That day, Thicke was playing ice hockey with his son Carter at Pickwick Gardens in Burbank, California, when he collapsed on the ice from a heart attack. He was taken to the Providence Saint Joseph Medical Center and pronounced dead soon after at age 69.
Hours earlier, the actor had called Tanya to say he would be meeting her for dinner, but as she was getting ready to go to the market, she got the dreaded call.
Thicke was buried at the Santa Barbara Cemetery in Santa Barbara, California.
TANYA'S LIFE WITHOUT ALAN
Almost a year after Thicke's passing, Tanya spoke to Access about how she was coping with her grief. She confessed that she had a tough time trying to accept her husband's death and even lost her will to love at some point, adding that:
"If I didn't have my family and my friends to listen to me and to hold my hand and to give me the love, the nurturing that I needed, I wouldn't be standing here in front of you right now."
It didn't help that, right after Thicke's passing, Tanya got involved in a legal battle with his eldest sons over his will.
AN UNNECESSARY LEGAL BATTLE
According to Thicke's will, he left Tanya 25% of his personal effects, plus all the furnishing at the ranch they shared in California, a $500,000 life insurance policy, and the right to keep living in the ranch as long as she took care of the property and its expenses.
Tanya never planned to refute her husband's wishes, so it took her by surprise when Robin and Brennan filed a lawsuit against her claiming she had threatened to contest the prenup she had signed when she married Thicke.
They also accused her of threatening with taking family matters to the tabloids and asked for an order to block her from doing so.
However, Tanya's lawyer at the time said in a statement that those claims were "a distasteful public smear tactic to bully Tanya," from Robin and Brennan.
"Tanya is still grieving the death of her beloved husband, and out of respect for Alan's memory intends to handle his sons' false statements privately," the statement read.
A few months later, a judge threw out Thicke's sons' petition, claiming there was no evidence Tanya wanted to contest the prenup.
Tanya is still living in the ranch she shared with Thicke, as she claims the place is filled with memories of him, and she can feel his presence there.
"This man gave me the love that I had never felt in my life, and for that, I will forever be indebted to my husband, and I still miss him," Tanya told Entertainment Tonight in 2018.