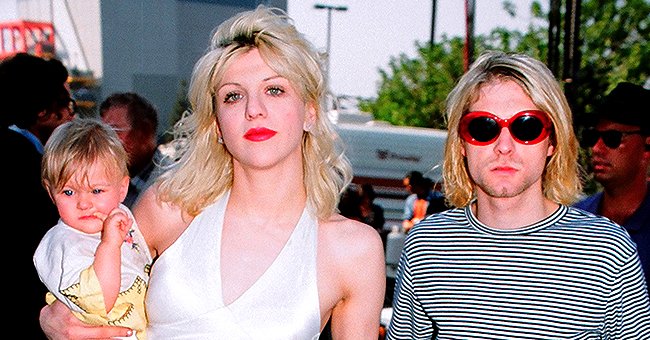 Getty Images
Kurt Cobain and Courtney Love's Unconventional Love Story — inside Its Ups and Downs
Kurt Cobain and Courtney Love would have recently celebrated their 28th wedding anniversary, but instead, Love spent it alone and penned a heartfelt tribute to her late spouse.
Courtney Love recently took to social media a sweet tribute to her late husband, Kurt Cobain, during their supposed 28th anniversary together. She wrote:
"28 years ago, we got married, in Honolulu, on Waikiki beach. I recall feeling, deeply, delighted, dizzy, so in love, and knowing how lucky I was. This man was an angel."
Cobain and Love had an enduring love story that was filled with both beauty and chaos displayed in front of the world. Here's a look at how their romance flourished through the years.
HER LOVE WAS HIS DRUG, AMONG OTHER KINDS
The singer's band Nirvana was at its peak when Cobain met Love. At that time, he was confused and depressed over the sudden fame that was brought to him.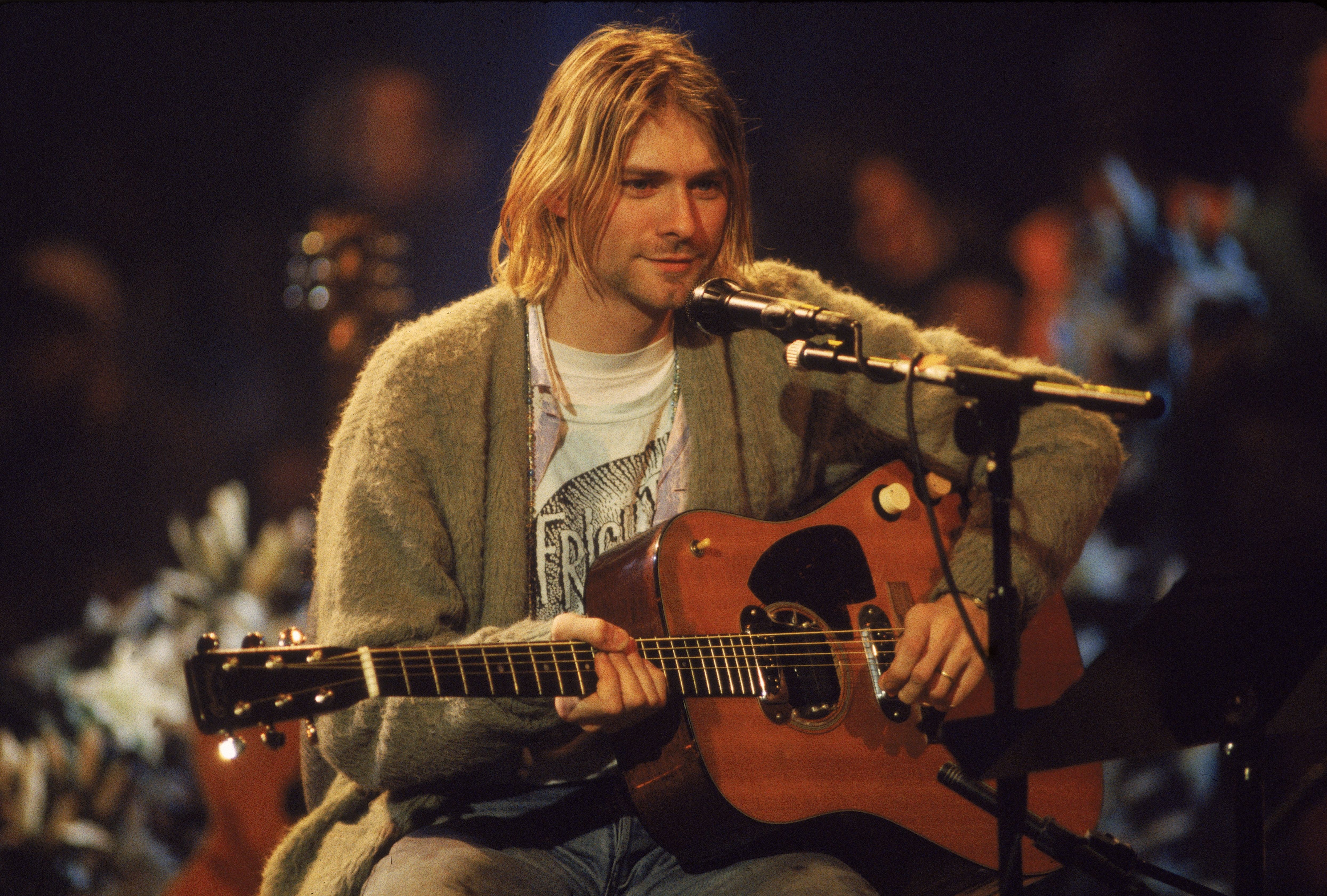 Kurt Cobain performs with his group Nirvana at a taping of the television program "MTV Unplugged." | Source: Getty Images
Their short-lived courtship lasted four months before Love carried their first child. On February 24, 1992, the couple tied the knot in Honolulu, Hawaii.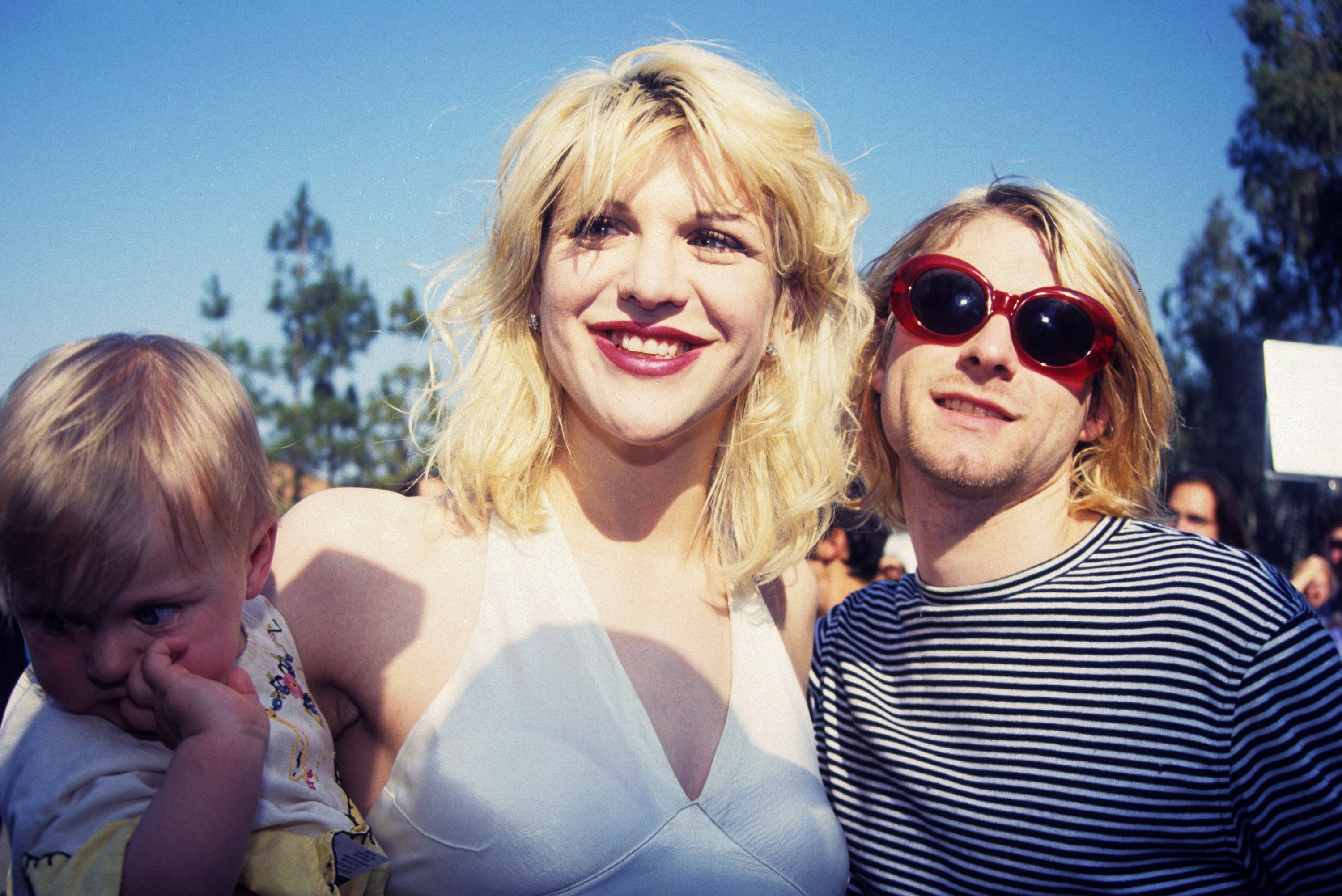 Kurt Cobain with wife Courtney Love and daughter Frances Bean Cobain at the 10th Annual MTV Video Music Awards. | Source: Getty Images
After their marriage, Cobain lost motivation to tour with his band and instead went spiraling downward with his wife into the pit hole of substance abuse. Love revealed to Vanity Fair:
"We went on a binge. We did a lot of drugs. "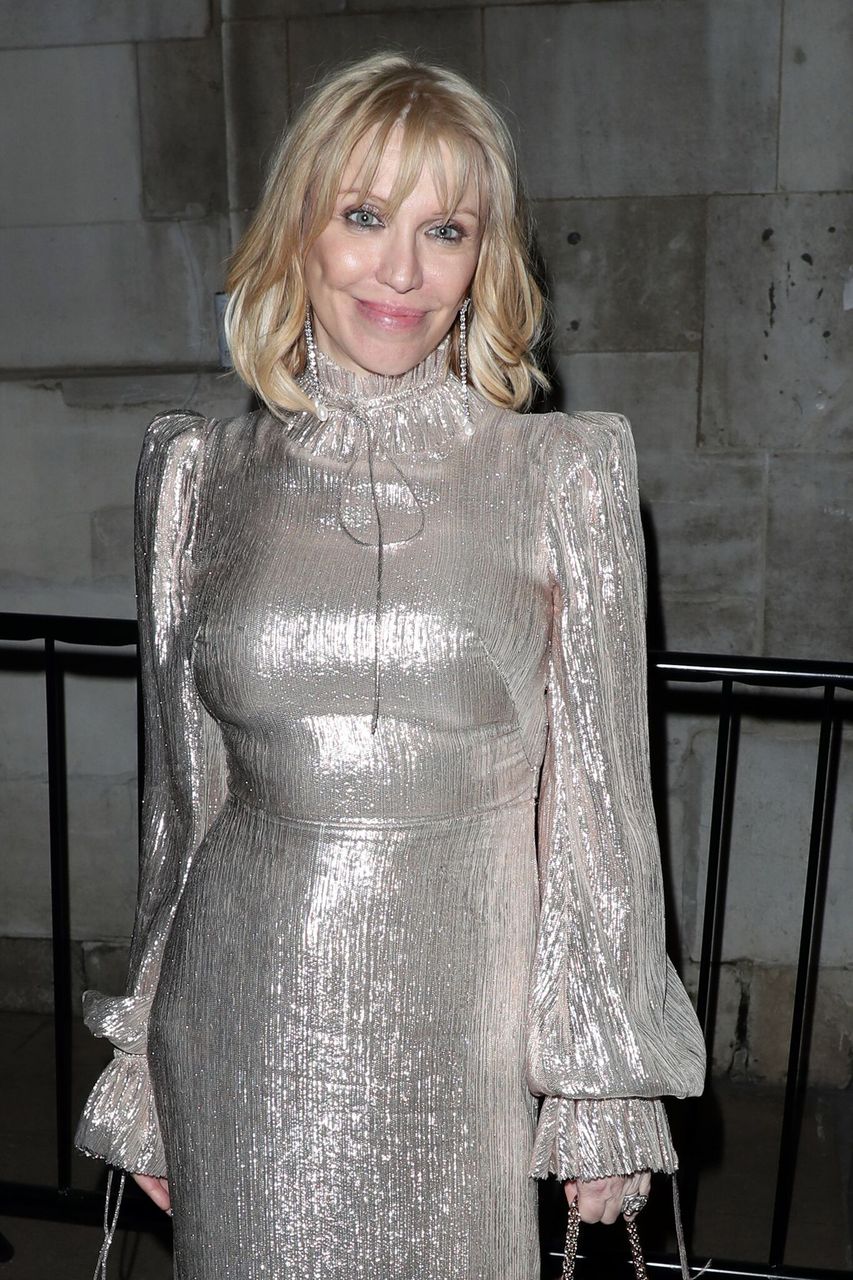 Courtney Love arrives at the Pre-BAFTA Party. | Source: Getty Images
TRYING TO GET CLEAN
Despite their vices, the couple knew they had big responsibilities coming with the birth of their daughter. So, they both attempted to get clean several times by attending a detox program separately.
Within days of the program, the couple would succumb to their cravings and experience a relapse. When their daughter, Frances Bean, arrived, Cobain wanted to quit the band and focus on being a father.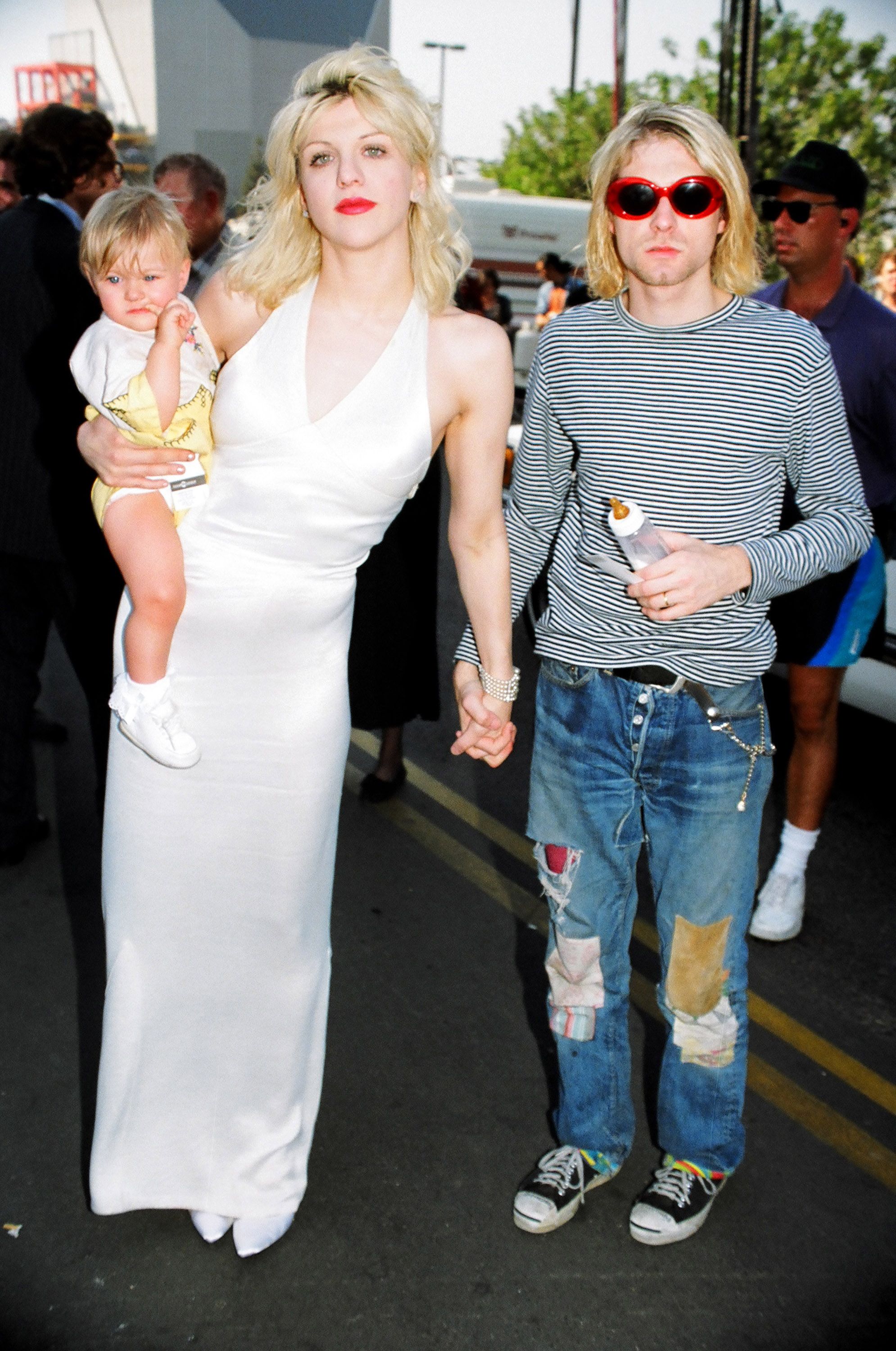 Courtney Love, Frances Bean Cobain, Kurt Cobain of Nirvana at the 10th Annual MTV Video Music Awards. | Source: Getty Images
However, he did otherwise and didn't stop his drug usage. Despite not being in shape to be parents, Courtney said:
"Kurt's the right person to have a baby with. We have money. I can have a nanny. The whole feminine experience of pregnancy and birth -- I'm not into it on that level."
BATTLING INNER DEMONS
The drugs didn't destroy only their parenthood, but also their marriage to each other. Apart from that, the artist battled inner demons that took over his thoughts.
Cobain couldn't handle the pressure brought about by the fame from his music and felt the world was demanding too much of him.
Before his demise, Cobain attempted to take his life more than once, including one time in 1994 due to his wife's thoughts of having an affair. She said:
"He must have been psychic or something. I almost did one time, and he knew it. I have no idea how he knew it. The plan didn't ever go anywhere. Nothing happened, but the response to it was he took 67 Rohypnols and ended up in a coma because I thought about cheating on him."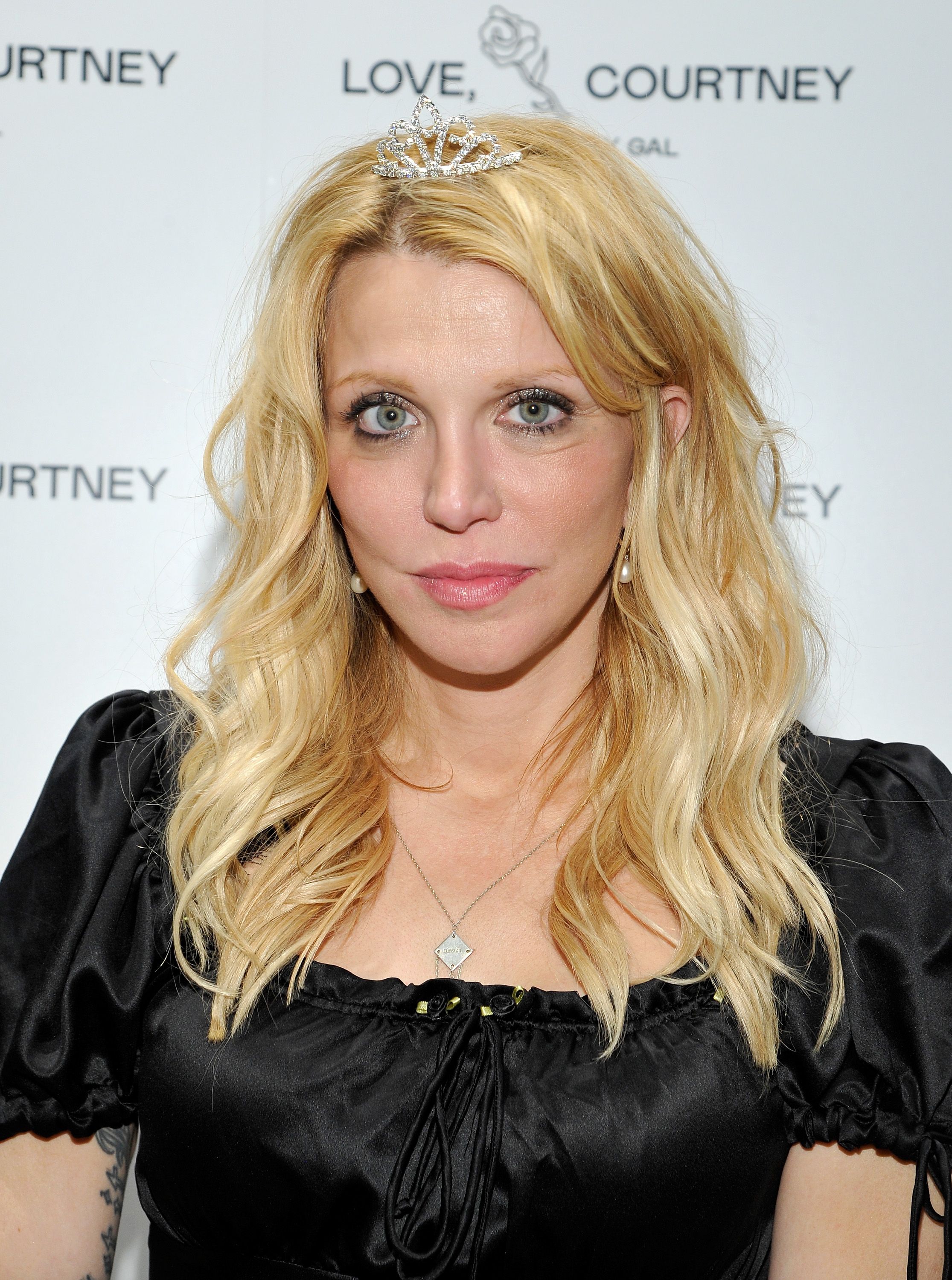 Courtney Love attends Love, Courtney by Nasty Gal launch party. | Source: Getty Images
On April 5, 1994, at the age of 27, the Nirvana frontman took his own life with a gunshot. He was then still battling addiction and confusion.
FRANCES BEAN YEARS LATER
Since the artist's death, Love and her daughter have endured a fraught relationship, although they appear to be closer and stronger now.
Frances later married Isaiah Silva, lead singer of The Eeries in 2014. Sadly their marriage ended in divorce, which made Cobain's daughter lose a prized possession.
As part of their divorce settlement, Frances lost her father's famous acoustic guitar, used in one of his popular shows with Nirvana.
The singer's daughter pleaded that the guitar be returned to her, while her ex-husband claimed Frances had given it to him as a gift.
Please fill in your e-mail so we can share with you our top stories!