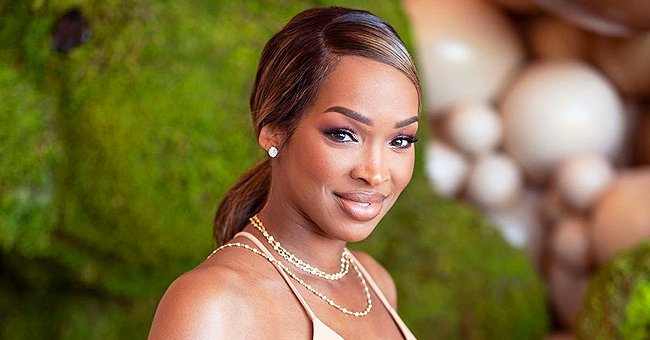 Instagram/malika
Malika Haqq Draws Criticism after Posting about Her Visit to Her Favorite Plastic Surgeon While Pregnant
Malika Haqq came under fire from followers after posting a picture which indicated that she planned to get surgery immediately after giving birth.
While some believe that the journey to and after pregnancy should be a natural process, some opt to get surgery to make them look better.
Reality TV personality, Malika Haqq came under fire from followers and the public about a picture she posted on Instagram, which indicated that she will be getting surgery after her pregnancy.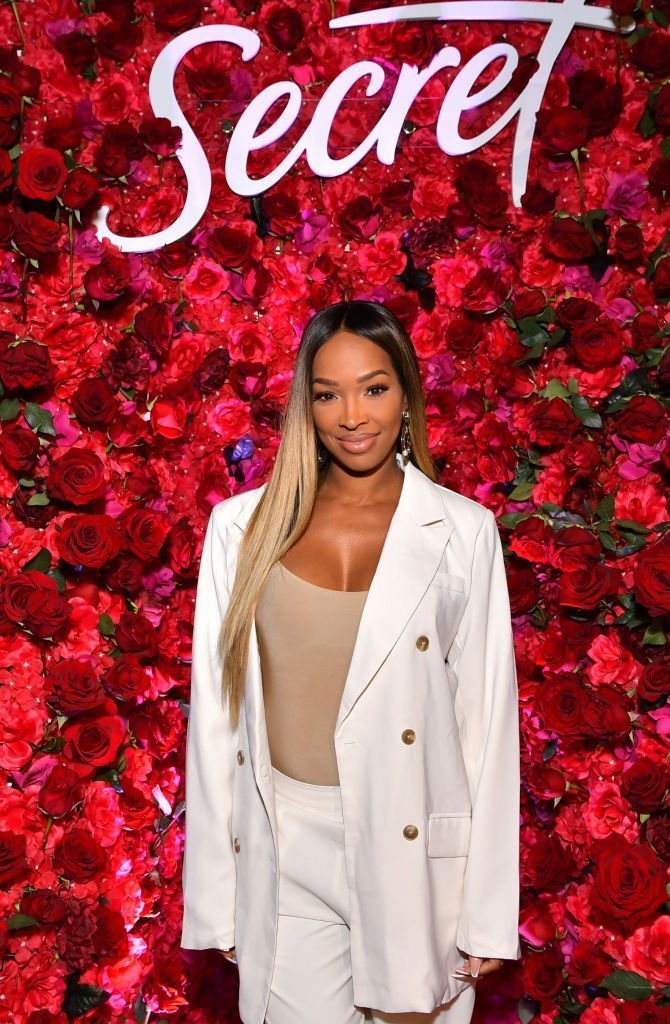 Malika Haqq attends 'Secret with Essential Oils' Launch Party at Villa 2024 | Photo: Getty Images
The picture which she posted showed her alongside the celebrity plastic surgeon, Dr. Jason Diamond, posing and smiling at the camera.
In her caption, Malika explained that she was glad she could meet the doctor, and she could not wait for her plastic surgery after the pregnancy. It read:
"Stopped by just to see my fav @drjasondiamond and I'm fully book for my post pregnancy makeover. I can't wait!"
The fans were not having it as they came hard for the 37-year-old, expressing different emotions ranging from anger, to disgust, to awe.
One confused user commented saying, "Is this a thing? To schedule plastic surgery before even seeing what your body will be like after birth? Someone help this peasant understand..."
Malika had a case of baby brain, which made her forget things easily.
Another user went on to give the expectant mother some serious bashing, saying that Malika was vain and needed to have the baby first before knowing what her body would look like.
Similarly, another person said Malika was not ready to be a mother if she could not accept the marks that came with being pregnant while another user stated that this was a sad occurrence, calling the choice a shallow one.
Another comment even went as far as saying the choice celebrities made was one of the reasons women hated their bodies because rich people had unrealistic bodies and faces, after pregnancy.
Following the barrage of negative comments, Malika also took to the comments section to express that they were hilarious and gave a hint into why she met the plastic surgeon. She said:
"Dr. Diamond specializes in the face. He is so elite it would take you four months to get an apt with him. Relax, ya mind. I won't be getting a facelift. LOL."
Malika, who is best friends with Khloe Kardashian, recently had her baby shower, which was a surprise gift from the Kardashian sister.
The bear-themed party was a lavish one as no expenses were spared by Khloe to give her BFF a wonderful moment before she goes into the labor room.
Speaking of her pregnancy, Malka has revealed that the pregnancy, which is her first, has been an easy one as she did not have to battle with continually being sick, although she had a case of baby brain, which made her forget things easily.
Drawing from the support of her friends and twin sister, Malika hopes to enjoy the process of pregnancy and motherhood.
Please fill in your e-mail so we can share with you our top stories!