Felicity Huffman's Daughter Sophia Macy Gets Backlash Following 'The Twilight Zone' Casting
The future seems to be bright for Felicity Huffman's daughter, Sophia Macy, as she will take part in the second season of the CBS All Access show "The Twilight Zone."
Unfortunately, people are having a hard time accepting her involvement in the entertainment industry following the college admission scandal for which her mother spent some time in prison.
"Your privilege disgusts me."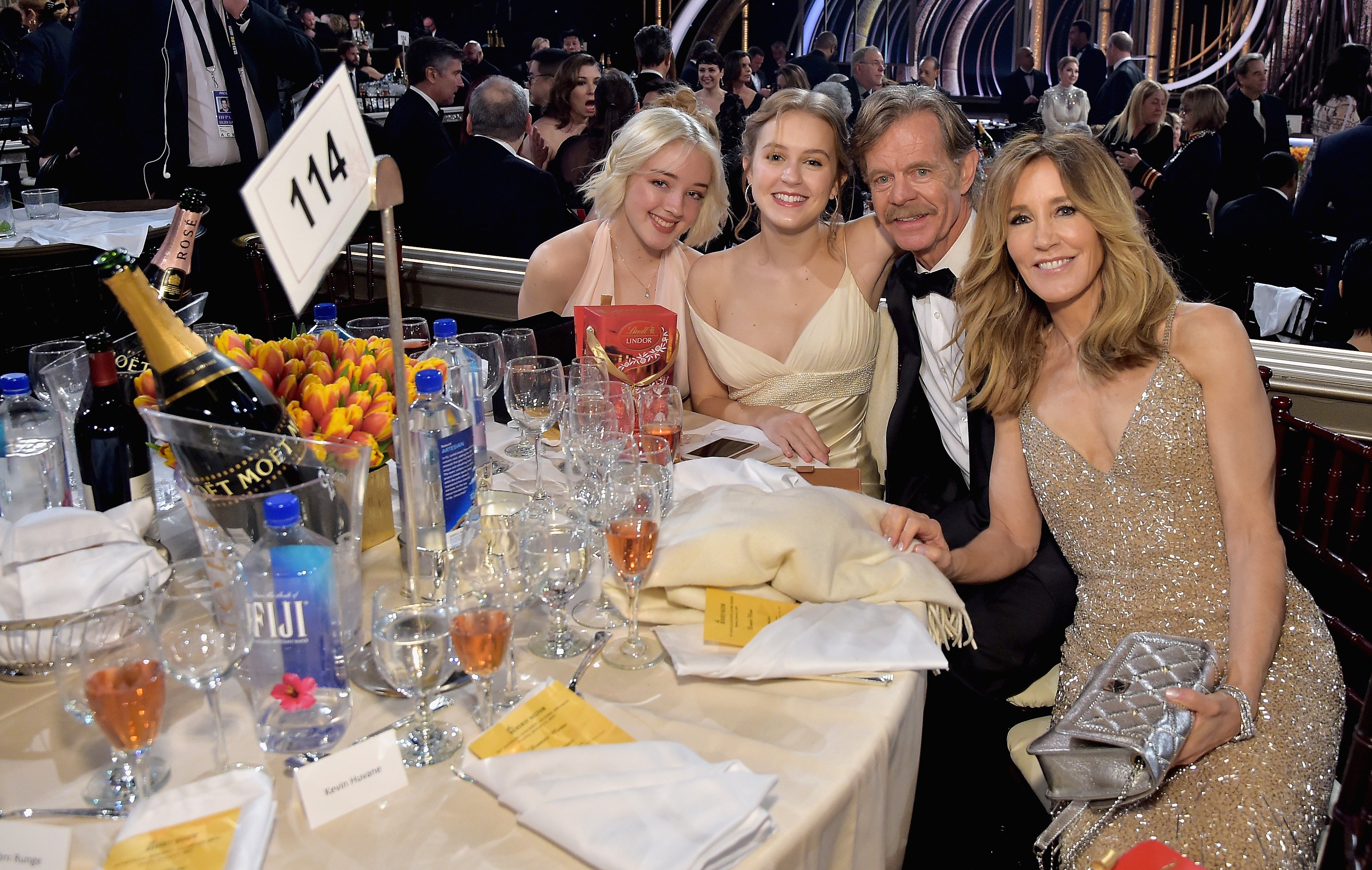 FELICITY HUFFMAN'S DAUGHTER TO APPEAR IN "THE TWILIGHT ZONE"
On January 12, in the middle of the winter Television Critics Association press tour, CBS revealed part of the main cast that will work in the second season of the previously mentioned show.
Without a doubt, the biggest surprise was the inclusion of Sophia Grace Macy. So far, the role that she will take has not been announced. The truth is that she will star in the fifth episode of the season titled "Among the Untrodden."
Actress Abbie Hern will take the lead role next to Sophia in the episode, which was written by Heather Anne Campbell.
Several actors like Chris Meloni, Billy Porter, Morena Baccarin, Colman Domingo, Joel McHale, and Tony Hale will also work in "The Twilight Zone."
SOPHIA'S INSTAGRAM POST
Shortly after CBS made the big announcement, Sophia reposted the image on Instagram and shared her excitement about the upcoming project. In the caption, she wrote:
"Been wanting to talk about this for a MINUTE! I'm so so grateful [Abbie Hern] I love you and I love acting with you [Twilight Zone] [CBS All Access]."
As expected, many followers took to the comment section to congratulate Sophia on her new and important milestone. One of them pointed out that Felicity Huffman's daughter deserved not only this opportunity but also "all the happiness" in the world.
A second netizen remarked that they knew Sophia would be an actress as soon as they saw her perform "Tinkerbell." Another person admitted to being Sophia's biggest fan and added that she was "iconic" and "talented."
GETTING BACKLASH FOR IT
Unfortunately, not everybody was as laudatory and praising. Several people opted for sharing hurting comments, bringing back the college admission scandal in which Felicity Huffman's daughter was involuntarily involved. A person wrote:
"I dropped out of college with a 4.0 GPA at SUNY/Albany because my widowed mother ran out of money, and she had been earning so much leading up to it that I didn't qualify for aid. Your privilege disgusts me but it also causes me to pity you."
Literally there were No other actresses that could have had that role? There are plenty of starving ones that could have used a job Privilege and Afluenza pic.twitter.com/dRl2u4wkHm

— Aray Michael Aromaz (@ArayAromaz) January 14, 2020
A different Instagram user seemed surprised for the fact that Sophia Macy got a role in the Jordan Peele's project even though she "cheated her way into college" with the help of her parents.
Most of the negative comments were already deleted from Sophia's post. However, Twitter is filled with more people throwing shade at the decision.
lol, the life of the privileged

— Lawanda Jones (@Lawanda08853987) January 17, 2020
COLLEGE ADMISSION SCANDAL
Felicity Huffman's daughter is only one of the several students involved in the college admission scandal in 2019.
The "Desperate Housewives" star pleaded guilty to paying $15,000 for a compromised exam proctor so that they could edit her daughter's SAT answers after the test finished to get better results.
It worked! Too bad your mom is a felon and your dad is probably an accomplice.

— Tony Cavallo (@TonyCavallo6) January 17, 2020
Since Felicity accepted that she committed mail fraud and honest services mail fraud, she was sentenced to 14 days in jail. However, she spent only 11 days behind bars as the 14th day fell on a weekend.
In her apology to the court, Felicity pointed out that Sophia didn't know about the scheme. According to the infamous actress, the 19-year-old rising star kept wondering why her mother couldn't believe in her own abilities to pass the SAT.
Who took her screen test for her?

— Hollaria Briden (@HollyBriden) January 14, 2020
THE STUDENTS INVOLVED ARE HAVING A HARD TIME
Apart from spending some time in prison, Felicity, who is married to actor William H. Macy and shares with him another daughter named Georgia Grace Macy, was sentenced to complete 250 hours of community service and pay a $30,000 fine.
The reputation of the actress was evidently damaged. However, the lives of Felicity Huffman's daughters – and the rest of the students involved in the scandal – have been very challenging.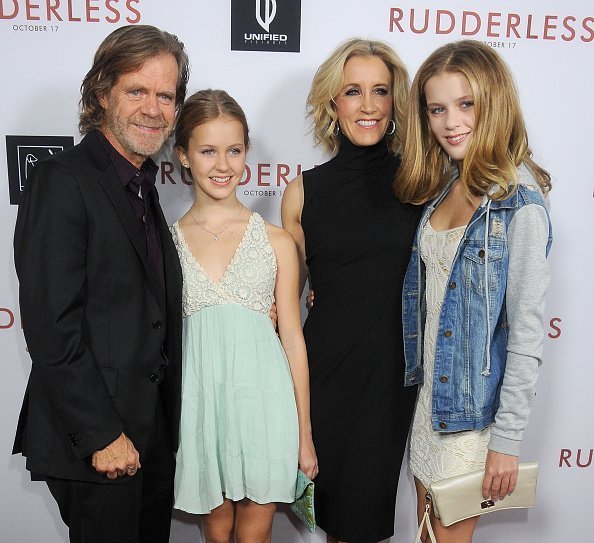 They have been mocked online, expelled from schools, and teased by their own classmates. Ironically, most of them were in the same position as Sophia as they didn't know what their parents were doing.
Just like Felicity Huffman and her family, they will have to accept the mistake, apologize for it, and focus on moving on with their lives.