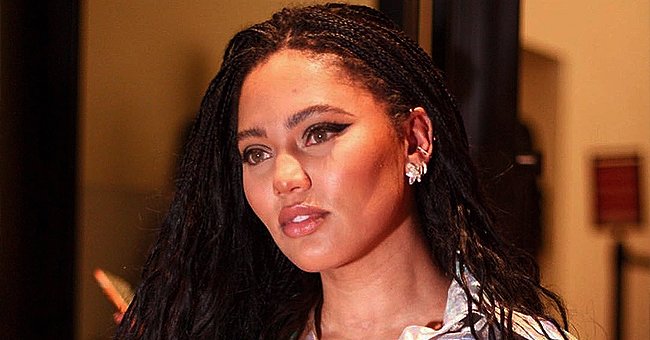 Instagram/ayeshacurry
Stephen Curry's Wife Ayesha and Daughter Riley Capture Their Funny Faces in Photos
In the world of celebrity parents who love to show off their children and the excess of cuteness in their families, hardly anyone compares with Ayesha Curry, the celebrity chef and wife to Golden State Warriors point guard Stephen Curry.
Ayesha took to Instagram to share a picture of herself and her first child, Riley. Both ladies look comfortable and dressed down in robes, alternating making faces at the camera.
Maximum parenting points for Ayesha as she and her daughter looked very much relaxed.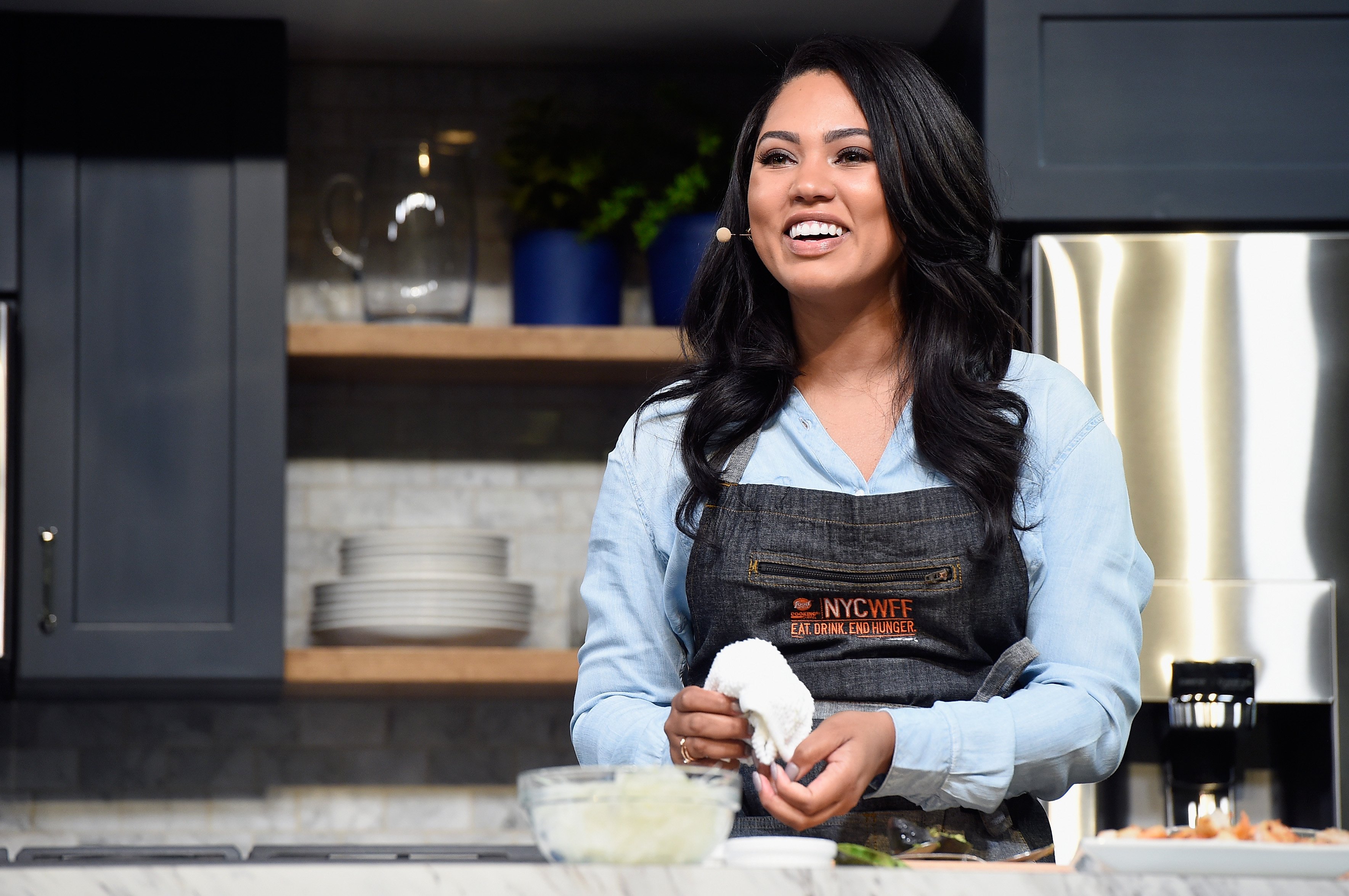 Ayesha Curry Food Network & Cooking Channel New York City Wine & Food Festival Presented By Coca-Cola October 15, 2017 | Photo: Getty Images
"My big girl. ?," she captioned the picture, with the comment section sprawling with people highlighting how adorable the image is.
As the first child to the Currys, Riley has had her time in the spotlight too. While she was much younger, she had made quite a name for herself for interrupting her father's post-match press conferences.
Videos like this one are part of Riley's extensive collection. The other children also have their uniqueness. Ryan, the second child, is known to be quite energetic as well, with her and Riley being quite the dynamic duo on many occasions.
As for their third child and only son, Canon, he is growing up to be the spitting image of his father, as evidenced by a recent picture posted by Ayesha.
As for the picture, it's just the latest in many adorable moments that the Currys have provided their fans. Just this week, Ayesha melted the hearts of fans as she posted a picture of Stephen pushing their children around on what seemed like an extended trolley.
In the photo, Stephen dons an entirely black attire with a pair of shoes from his Under Armour collection and a white durag, as he grins from ear to ear. The children, on the other hand, seemed ecstatic and thrilled.
The Curry family had quite some time to bond with each other, with Stephen out of action for the Golden State Warriors since last October, after he broke his left hand in a match against the Phoenix Suns.
Although reports speculated that he could be out of action for the entire season, he has engaged in extensive rehabilitation for the past few months.
Earlier this week, news reports confirmed that the star point guard would be returning to the court on March 1st against the Washington Wizards. However, team head coach Steve Kerr has also expressed his desire not to rush things.
Please fill in your e-mail so we can share with you our top stories!