Kandi Burruss Glows as She Flashes Snow-White Smile at Friend Mona Scott-Young's Birthday
Kandi Burruss stepped out in style in a new post she shared while in attendance at her friend, Mona Scott-Young's birthday Party.
RHOA's Kandi Burruss is known for her top-notch fashion, which keeps her in vogue, and there was no exception in her recent outing.
The TV star attended her friend, Mona Scott-Young's birthday, in all her glamour and glitz. Kandi's Instagram post showed her glowing.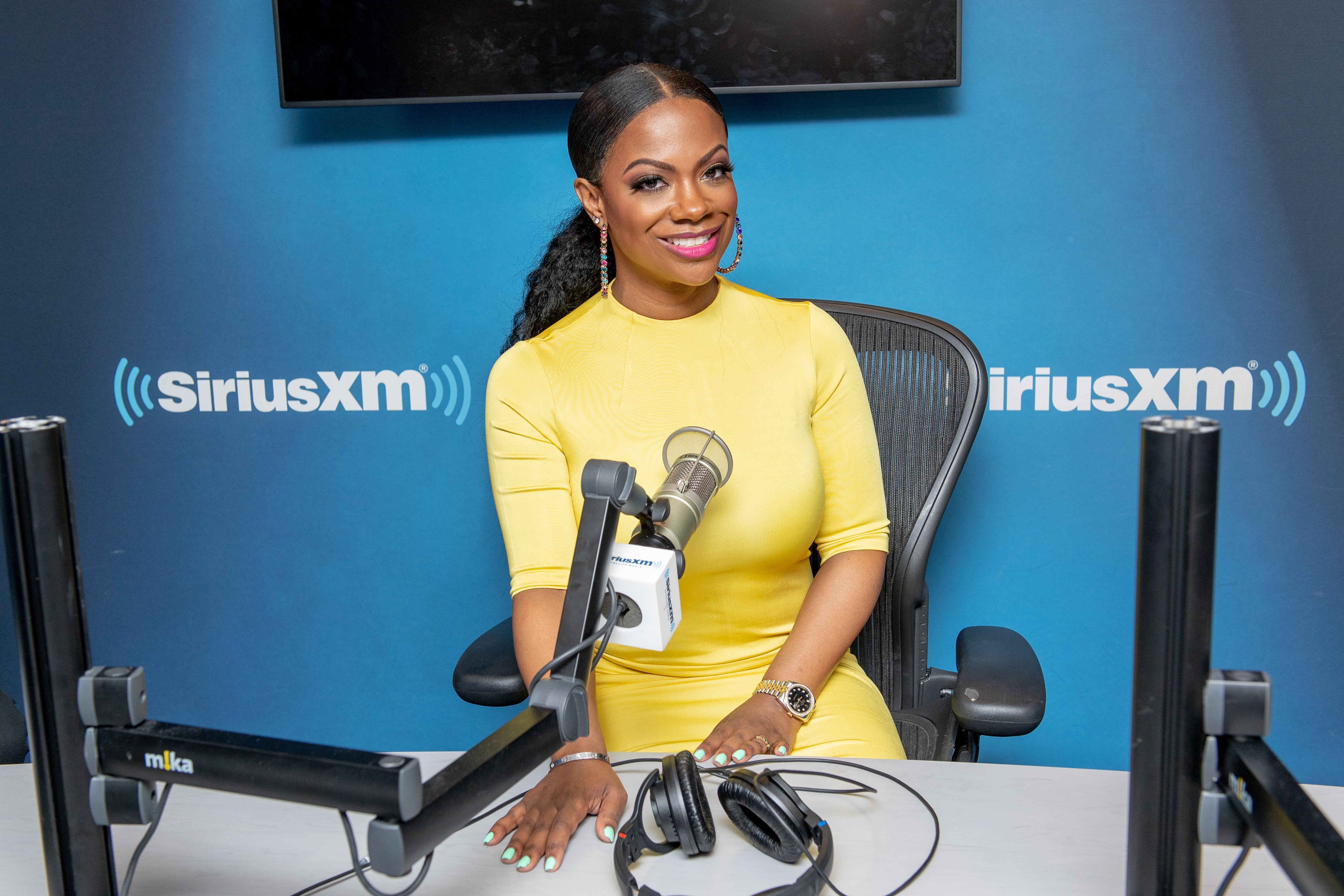 KANDI IS EXQUISITE 
Kandi rocked a black tube dress, which showed off some ample amount of cleavage, her hair was styled in a long wavy style. She touched up her look with nicely done makeup and a fiery red lipstick and captioned the post:
"@monascottyoung is still celebrating her birthday, so I had to throw my wig on and celebrate with her."
Mona was not left out of the glam as she rocked a sparkly black outfit that gracefully contrasted with her wavy blonde hairstyle. The two completed their exquisite looks with perfect bright smiles.
A CELEBRITY MOM
Kandi Burruss is known for her glitzy and chic fashion sense coupled with the searing drama on RHOA. And one aspect of her life she readily shows off, has to do with her kids.
Amid the family drama, Kandi keeps being an amazing mom to her kids.
In a recent post, Kandi showed fans new photos of her growing baby, Blaze Tucker, and they were amazed at how big she's gotten. Netizens gushed over the little girl while some thought she was her mommy's twinnie.
MAMA BEAR 
The Bravo TV star is one celebrity who keeps up with fans in an adorable way. Kandi loves texting her fans, and she gave her number to the public. However, someone went overboard after trash-talking about Kandi and calling her kids "Ugly."
The mom-of-three wasn't having it as she opened up in a clip shared on her YouTube channel, and narrated the exchange that occurred while texting.
Burruss said, "Every now and then, I just really be wanting to give them a piece of my mind. 'Cause I can go in the text message, OK!"
KANDI ON RILEY'S FUTURE 
The celebrity mom has little kids to nurture, but this does not take away the fact that she has an even older child to groom.
Riley is Kandi's oldest child, and she is gradually becoming an adult. In a recent Hollywood Life clip from RHOA, Burriss is seen discussing her daughter's future with her hubby, Todd Tucker.
Kandi made it known that her mom wants to name Riley number 1 beneficiary in her will, and the 44-year-old felt it was a disrespect to her hubby.
Amid the family drama, Kandi keeps being an amazing mom to her kids and would stand up for them against trolls on social media while she continues to flaunt them.