Porsha Williams from 'Real Housewives of Atlanta' Shows off Her New Box Braids in Recent Photo
Porsha Williams flaunted her new look in a refreshing post on social media, and the reality star looked breathtaking as she rocked her box braids hairstyle.
RHOA personality, Porsha Williams is looking fabulous in new photos after she showed off her new hairstyle on Instagram.
The Bravo TV star brandished her black box braids, and fans were all over her while they adored her new look.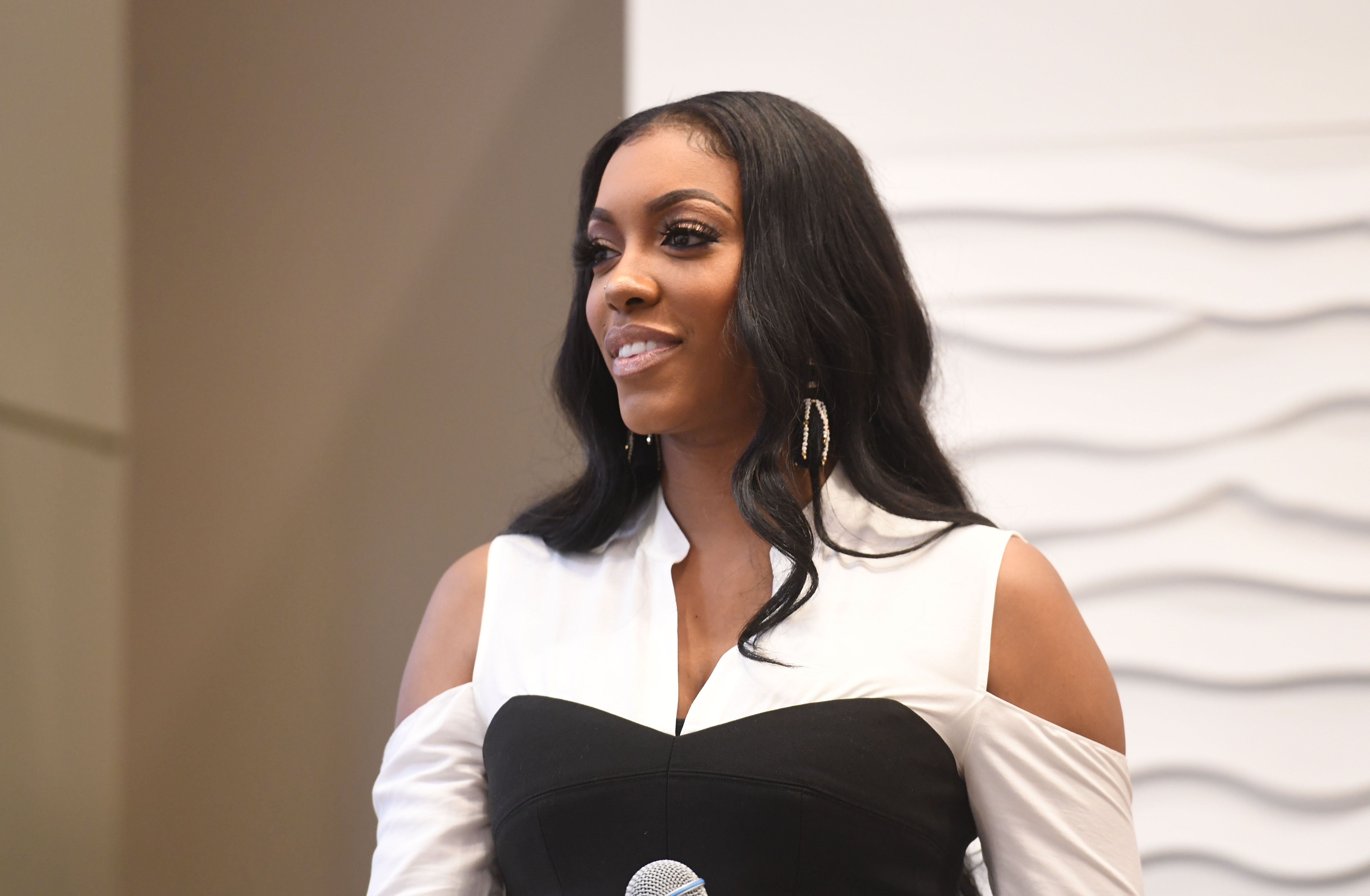 NEW HAIR, WHO THIS?
Williams styled her braids in a high ponytail while she neatly laid her edges. She completed the stunning look with perfect makeup, and it was clear she was basking as she wrote in her caption:
"When you finish your makeup, and you realize dang, I could went on and shave that mustache."
There was a hilarious twist to her caption, but fans didn't mind as they gushed over the mom-of-one. While some fans related to the "mustache" talk, some just adored her gorgeous look.
A PROUD MOMMY
Porsha is known for her exquisite dress sense and the ability to get fans buzzed up about RHOA. But another pleasing part of her is motherhood. Ever since the birth of her toddler daughter, Pilar Jhena, Williams has shown how much of a devoted mom she is.
They reconciled, and now they might be taking the next step to matrimony.
In a recent Instagram post, the mom-daughter duo were seen enjoying leisure time together while Porsha tried to teach her little one to play the drums. Little PJ got fans reeling with laughter as she chose to chew on her drumsticks than beat the drum.
THE FASHIONISTA "MOMMA"
Earlier in February, Porsha Williams made fans lavish praises and endearing words on her after she shared some captivating photos.
The TV personality looked enchanting in a white strapless dress, which she matched with a Christmas-themed tiara. She completed the look with perfect makeup and fans had a field day singing her praises
Some followers also noticed her engagement band and hinted on a possible wedding in the future, perhaps with her baby daddy, Dennis McKinley.
TROUBLE IN PARADISE 
In the post she shared, fans wondered if the engagement ring they spotted meant she and McKinley were ready to fix things and tie the knot.
The netizens' thoughts can be justified due to several issues the two have had in their relationship after the birth of their first child, Pilar Jhena.
Following PJ's birth, William's relationship was saddled with accusations of cheating, and the two went their separate ways in June 2019.
They reconciled, and now they might be taking the next step to matrimony. Porsha once said on "Watch What Happens Live!" that she and Dennis were trying to work things out while referring to relationships as "a work in progress."