DJ Khaled Dances with His Family in Their Kitchen in Recent Video
"We Been Cooking," Dj Khaled said in a new video that showed him dancing with his two sons and wife, and the family looked absolutely adorable.
Born Khaled Mohamed Khaled, DJ Khaled is an expert at keeping his fans entertained with impressive hits such as "Wild Thoughts," "Higher," and "I'm The One." When he is not making hits, the Dick Jockey spends time with his family.
The 44-year-old record producer and his wife Nicole Tuck welcomed a new addition to their family on January 20, 2020. The adorable little boy was named Aalam, meaning "The World."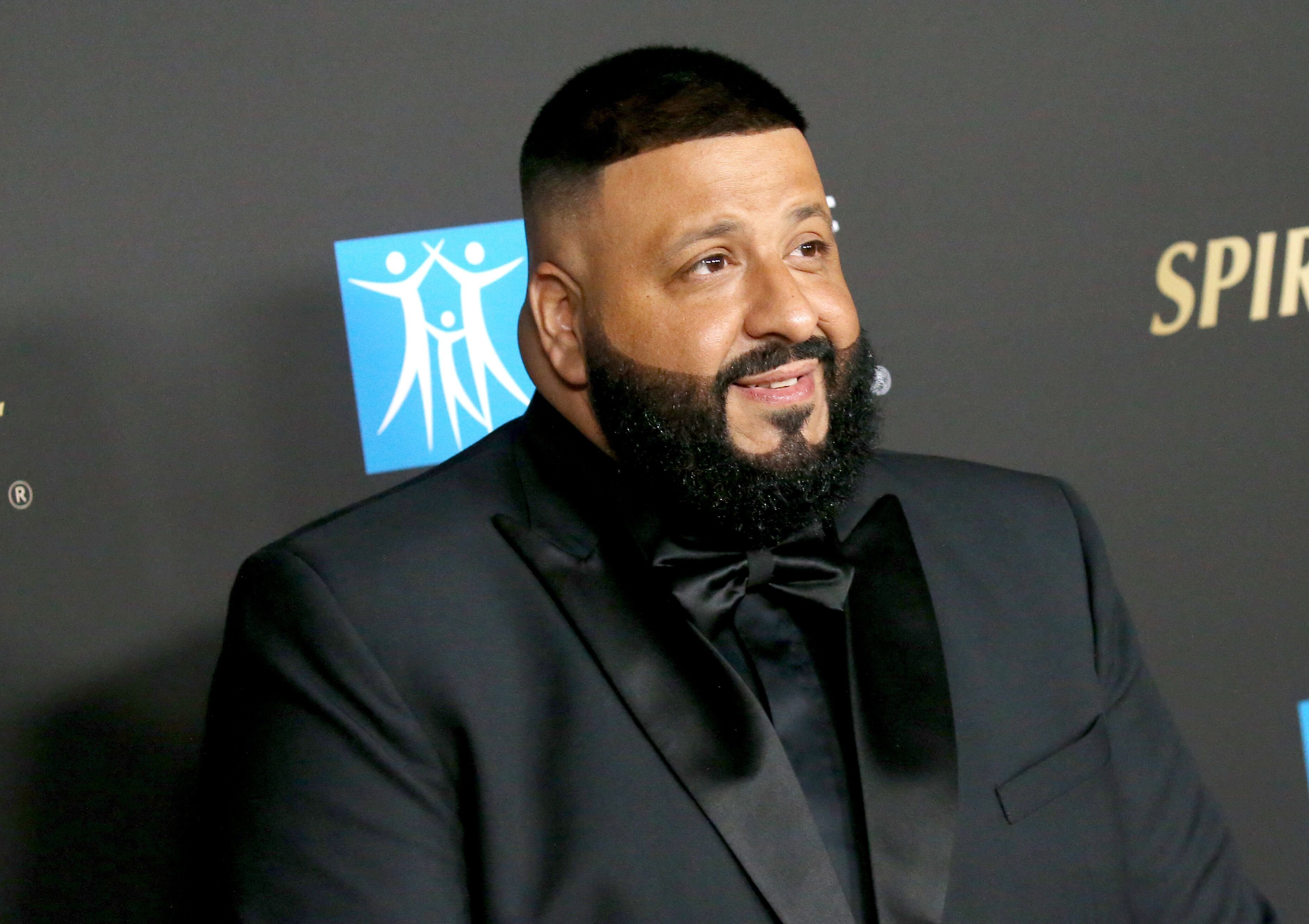 Before then, the media personality also had a son with Tuck on October 23, 2016. The child's birth, Asahd Tuck Khaled, was streamed live on Khaled's Snapchat account.
This time, the songwriter took to Instagram to share a session from his family's gathering. He captioned the post:
"The KHALEDs! Playing the family new chunes. We been cooking. @asahdkhaled @aalamkhaled momma and daddy! SUNDAY VIBES @wethebestmusic."
In the video, the actor, his wife, and his first son gathered around little Aalam as they sang and danced together. The cute video also showed Asahd as he reached out to play with his younger brother.
The "Wild Thoughts" artist's younger son was first shown to the world via an Instagram post. The post was a picture of his newborn son Aalam, who is pictured with his 3-year-old brother Asahd.
He also announced that his family welcomed a new baby boy (Aalam) the previous week and that his name meant "The World."
In the photo, the artist noted the date and time of Aalam's birth and also his weight at birth. The picture showed the "All I Do Is Win" producer's son in a cozy pajama as he posed with his baby brother.
"BROTHERS ! ASAHD ! And AALAM ! Jan 20 . 2020 Time 11 : 42 pm," he captioned a pic on Tuesday, noting the date and time of Aalam's birth. "AALAM 8 ponds 4 ounces WE THE BEST ! ?? MORE LOVE MORE BLESSINGS!" he concluded.
The Grammy Award winner's decision to name his second son "Aalam" was a carefully thought out decision. During the Grammy Award Event that held earlier this year, the DJ revealed the award was for Nipsey Hussle.
He also announced that his family welcomed a new baby boy (Aalam) the previous week and that his name meant "The World."
The "Terror Squad" DJ won Best Rap/Song Performance for his track "Higher," which featured John Legend and the late Hussle. He was accompanied onstage by Hussle's partner Lauren London, to accept the award.
The late Nipsey Hussle met his demise when he was shot outside his store "Marathon Clothing" in Los Angeles in March last year.