Snoop Dogg's Daughter Cori Broadus Shows off Deep Cleavage & Midriff in White Crop Top in Recent Photo
Snoop Dogg's only daughter Cori Broadus shows off her natural curves in a white crop top that she shared on Instagram for her fans to see. 
Now that she's all-grown-up, Cori Broadus has been sharing more updates of herself on social media with her family's fans. Now, she shared a portrait of herself lounging in the kitchen, dressed in a white midriff top that showed off her figure. 
She followed Snoop Dogg's footsteps by releasing a single called "Love Me For Me."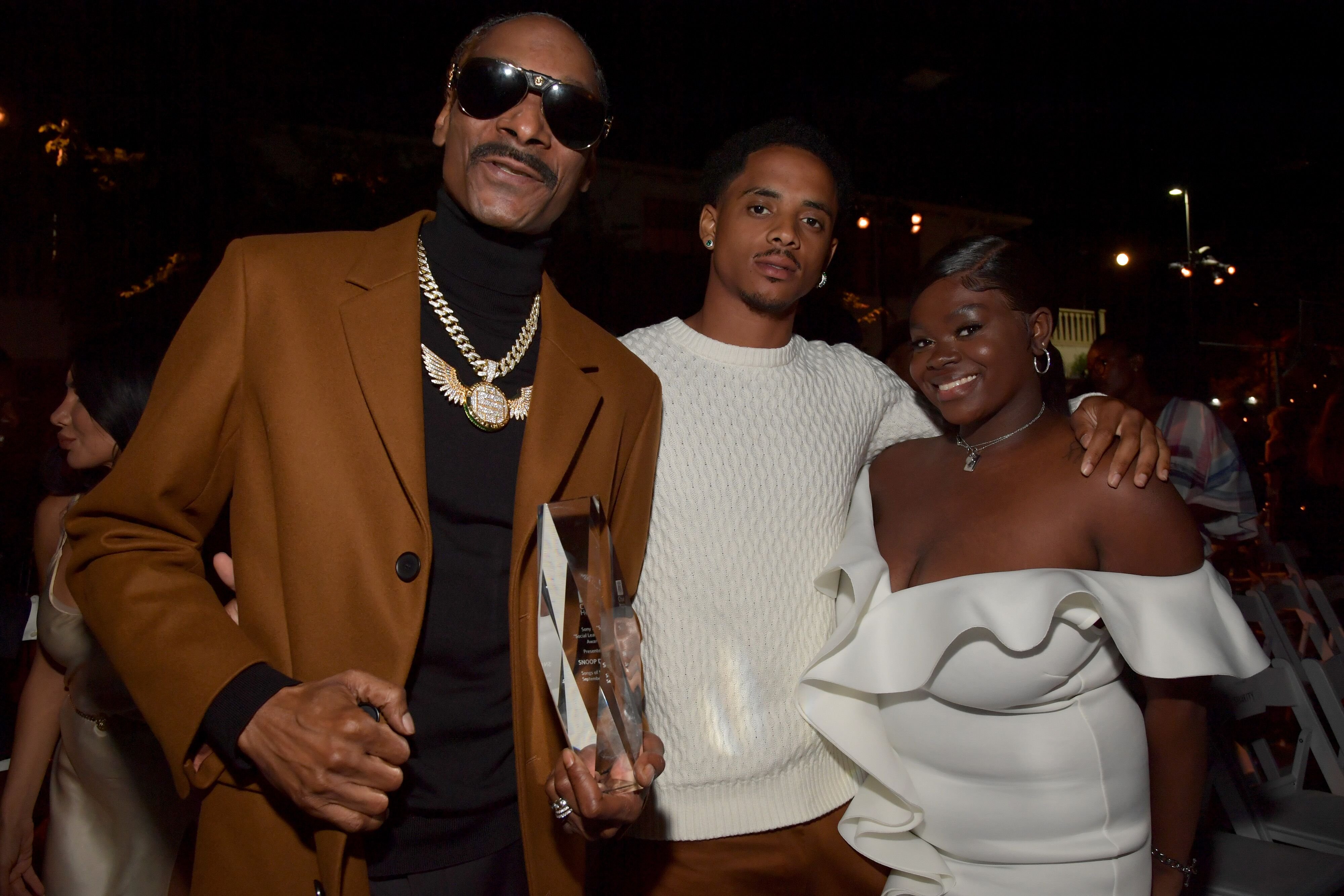 AN ILLNESS THAT SAVED A HIGH-PROFILE MARRIAGE
Fans are no strangers to Cori Broadus' life growing up, especially since both Snoop Dogg and Shante credit her for saving their marriage at a time when they felt as if it was coming down to nothing. When Cori was 11 years old, she was diagnosed with Lupus, a disease that Snoop and Shante have never heard of. 
In 2004, Snoop filed for divorce citing irreconcilable differences. However, after finding out about their daughter's illness, they were inspired to repatch things between them and ultimately renew their vows in 2008.
CORI BROADUS' ACCOMPLISHMENTS
Since then, all the milestones done by Cori were met with nothing but pride and joy by her family, including the time when she graduated from the Los Angeles Ramon C. Cortines School of Visual and Performing Arts in 2017. A year later, she followed Snoop Dogg's footsteps by releasing a single called "Love Me For Me," which she released under the stage name "CHOC."
At the time, Broadus revealed that she decided to release the song because she wanted her fans to feel comfortable in their own skin, despite her own struggles with accepting her body for the way it is. 
Now 20-years-old, Cori's condition has improved greatly despite the side effects of having lupus, which includes hair fall and weight gain. However, the beautiful young woman made sure not to let her disease hinder her from living her best life, and that's exactly what she's been doing.